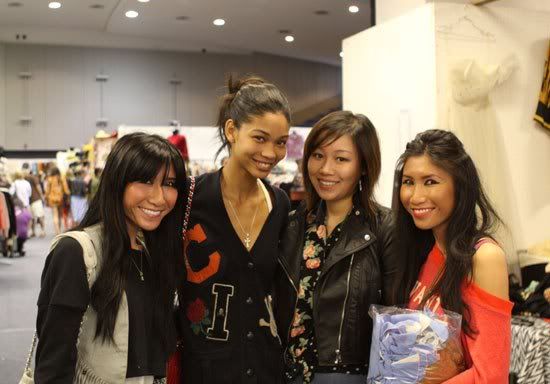 Cutting right to the chase, we met Chanel Iman!
A few weeks ago Mel and I met up with Nora from Fashion + Geometry and her boyfriend Ryan at the Vintage Expo in Santa Monica.  Though I was a bit bummed to walk out empty-handed, I was stocked that we had the chance to meet, let alone spot, the model sensation.  Chanel was super sweet and naturally gorgeous.  I love her sweater cardigan.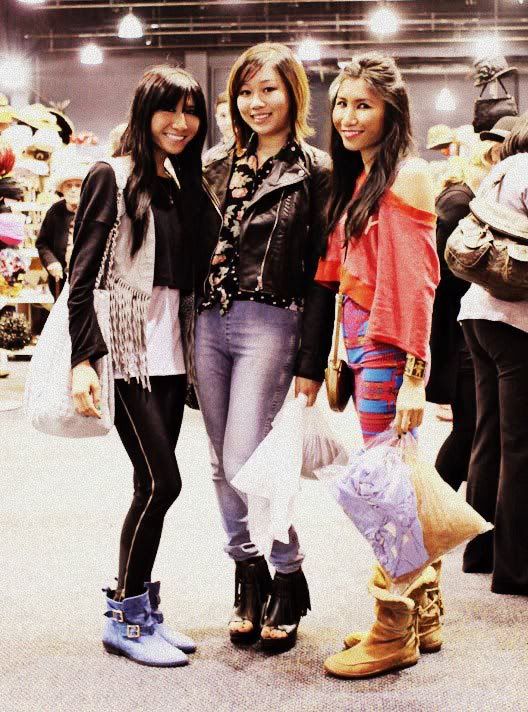 Wearing American Apparel cropped top & double zipper leggings. Hurley vest. Topshop boots & bag
This photo cracks me up, mainly because I can't believe how much air we managed to get.

Thanks to Ryan for our mini photo sesh outside of the Expo and capturing our silliness and giggle-fest session.  Yes, I just said giggle.  Rarely do I use that word, but that's what naturally ensued after several attempts at prolonging our hang time.

It's funny that something as small as jumping in the air can make you feel jovial.  I also look like I'm 13.

Hope your weekend is as carefree as this photo.
xo, becs
Twitter | Bloglovin | IFB | Chictopia | Lookbook.nu | Weardrobe