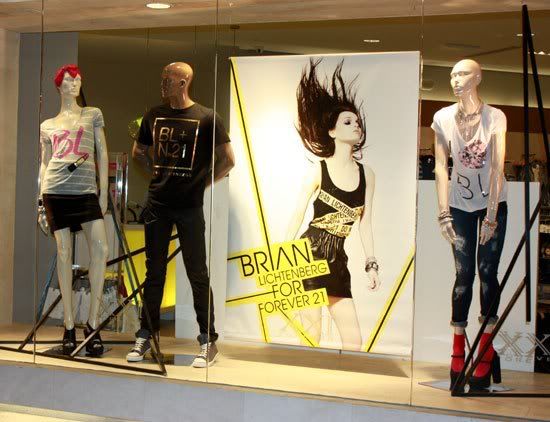 On Thursday night, Forever 21 celebrated its first designer collaboration with LA designer Brian Lichtenberg by throwing a launch party at the Beverly Center Terrace.  A stylish crowd, music spun by DJ Lindsay Luv and a DIY station all added up to a great time.
Available online and at all F21 stores, Lichtenberg's collection of tees and tanks retail for under $15.
me, Neekoh from LiveLoveLA (one of my blog besties) & her sister Gergana
Brian Lichtenberg
Allie Crandell, model for Brian Lichtenberg x F21 lookbook

photo via The Skinny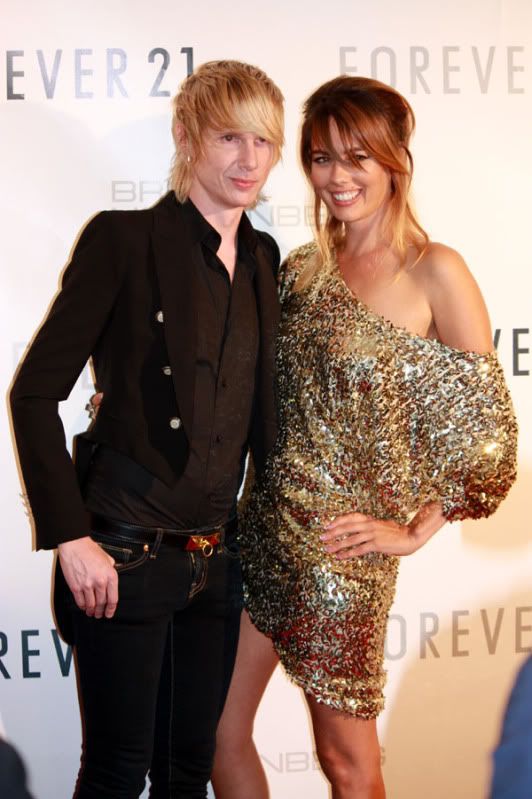 DJ Lindsay Luv sparkling in the gold hooded dress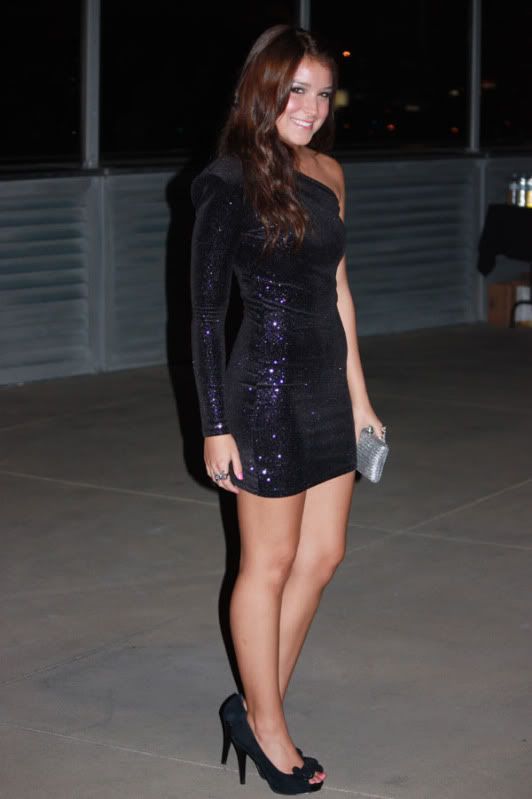 Singer Madisen Hill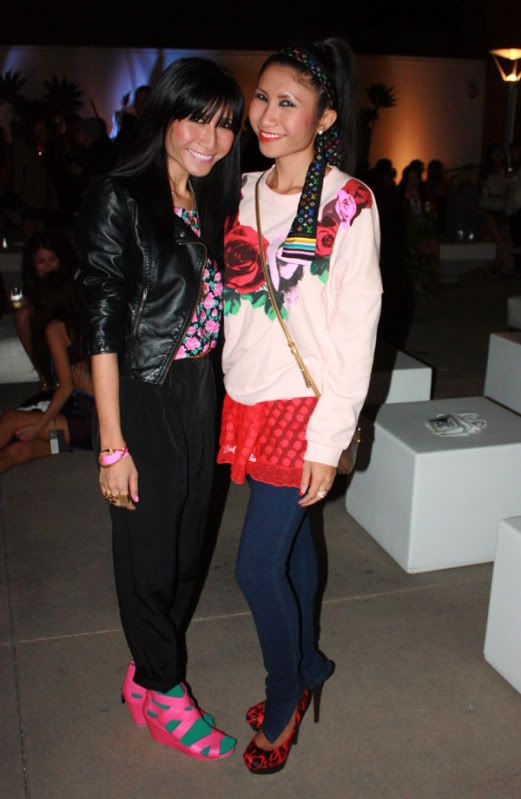 my twin sister, Melanie, from Wrecked Stellar
so glad to have met Jules from Sincerely, Jules (xo!)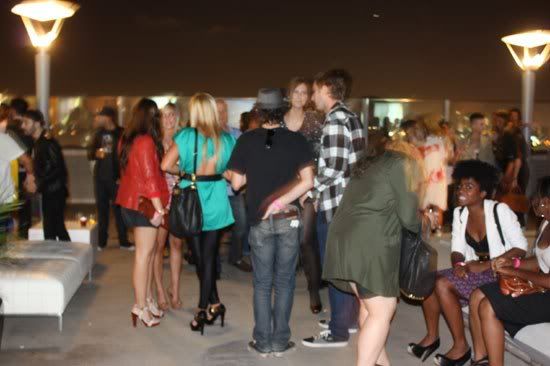 photo via LiveLoveLA
With Lichtenberg's fashion forward aesthetic, I wonder if there will be future collaborations with F21 to do a line of party dresses featuring some cutouts, mesh and lots of metallic, glittery goodness.  That's a collection I'd definitely be interested in seeing, because you know, I love cutouts.  Hint, hint.

XxXxX
becs
*all photos snapped by me unless otherwise noted