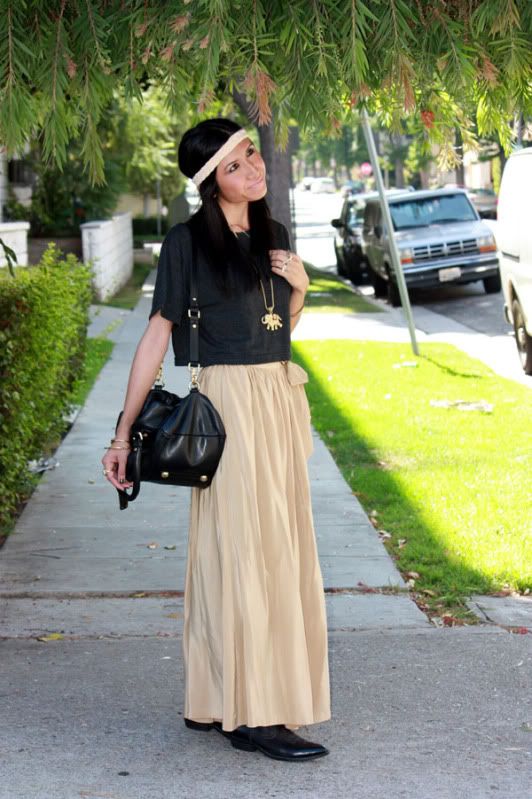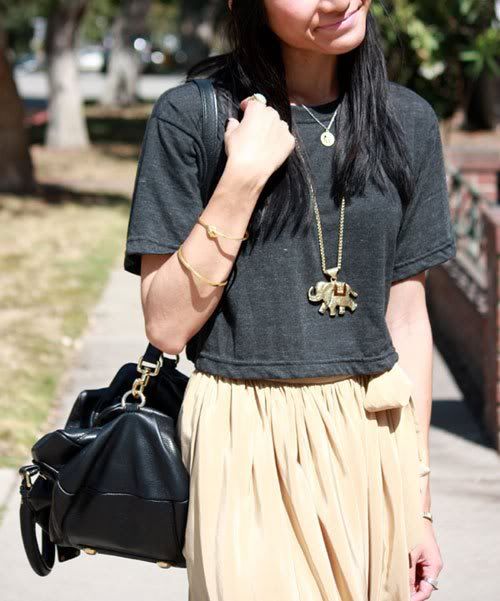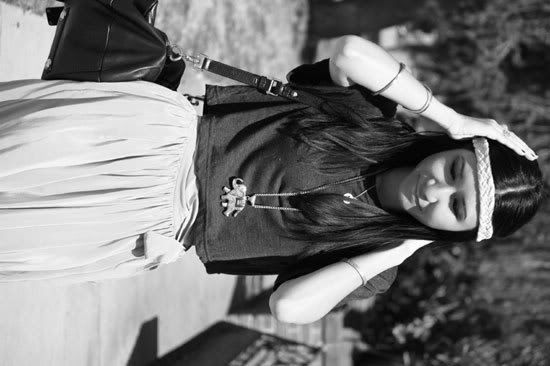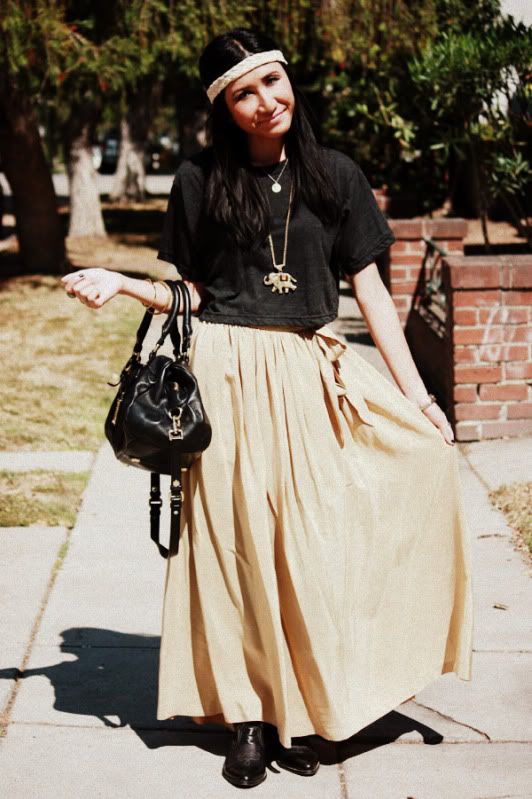 California Select vintage skirt. American Apparel top. Aldo boots. Topshop headband
This outfit is as low maintenance as it gets.  Headband to cure a bad hair day. Check.  Long flowy skirt to move freely in.  Check.  Flat boots that are so comfy I've practically lived in over the past week.  Favorite soft cropped tee.  Check, check.
And because I'm going to start injecting more of myself (personally speaking) into this blog, here's a vintage photo of my twin sister Melanie and me donning our cropped tops at Disney World.  Apparently, my love for cropped tops started early on.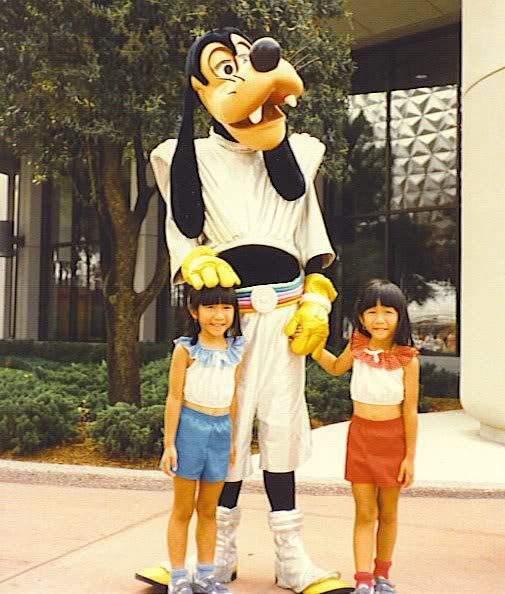 Can you tell us apart?  Am I in the red or blue?
XxXxX
Becs
Twitter | Bloglovin | Chicisimo | IFB | Chictopia | Lookbook.nu | Weardrobe