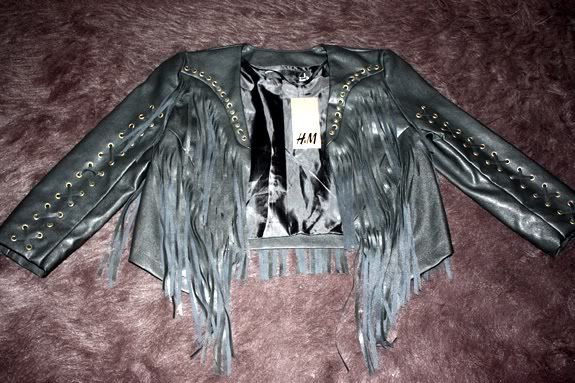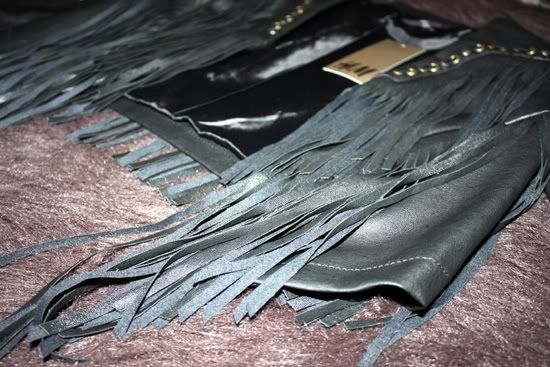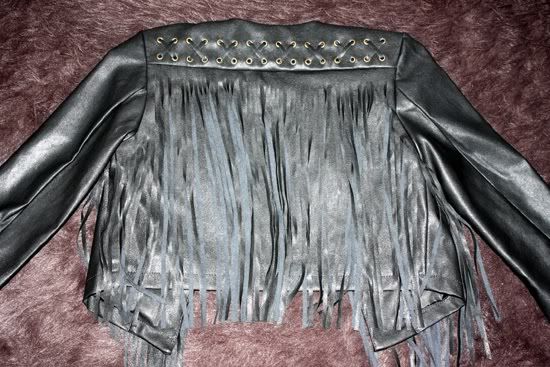 H&M faux leather cropped fringe jacket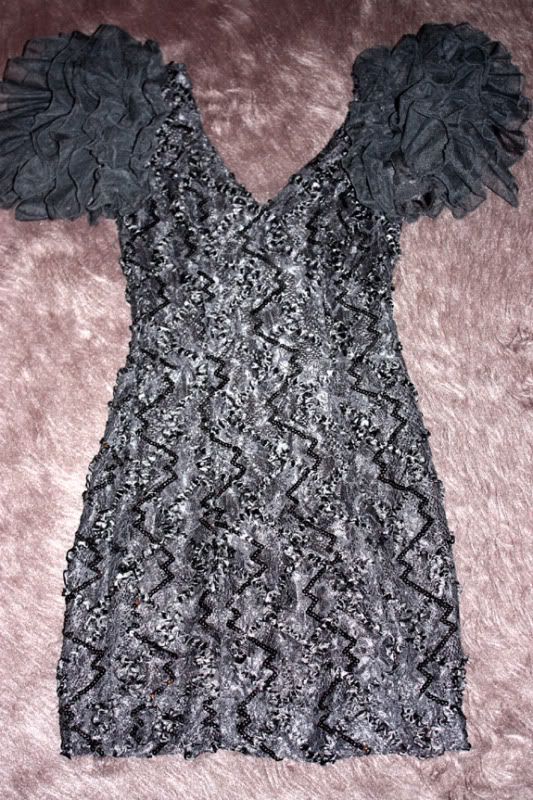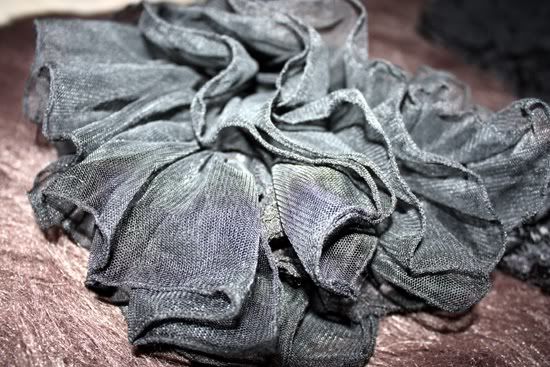 H&M dress that I would have worn to the prom… if I went to the prom in the 80′s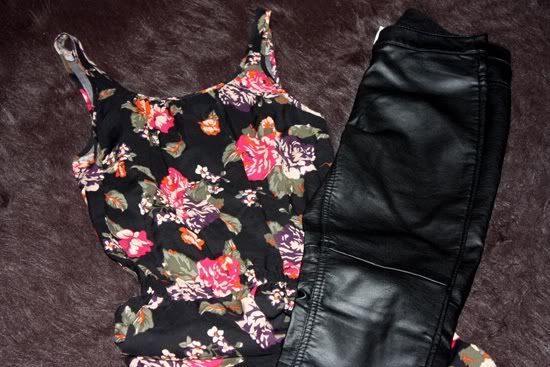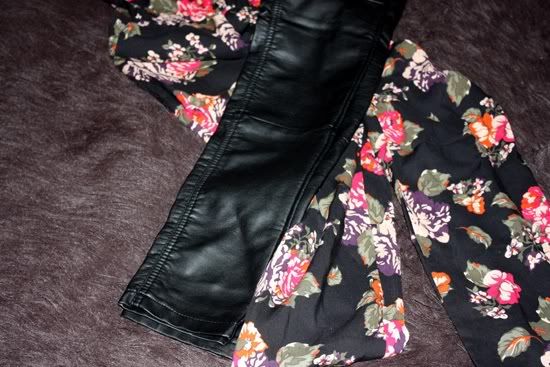 H&M floral jumpsuit (totally 90′s = love) & faux leather skinny pants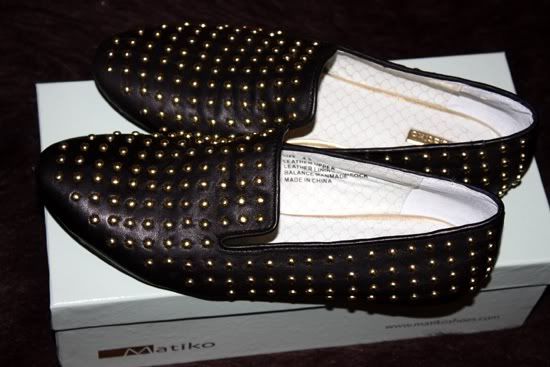 Matiko LEILA studded loafers via Modcloth.com
* UPDATE * These are available online at Revolve Clothing and Karmaloop.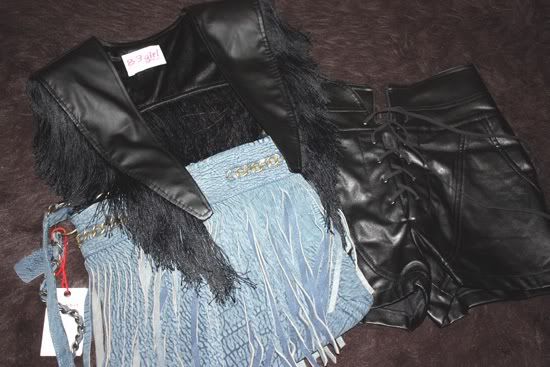 I had hoped to do more shopping in Hong Kong, but aside from a few small souvenirs, these are the only clothing / accessory items I snagged.
Faux leather shorts à la the Alexander Wang corset shorts with front lace-up tie via Hong Kong store Basic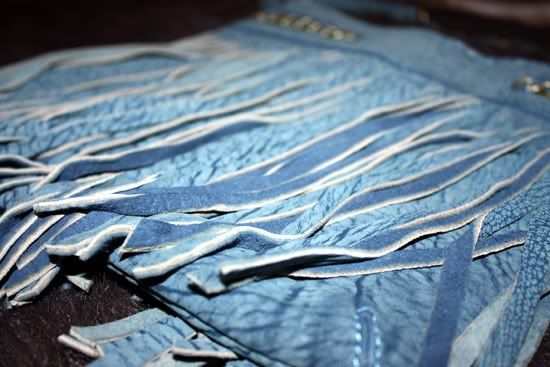 Leather fringe bag via Hong Kong store Rabbit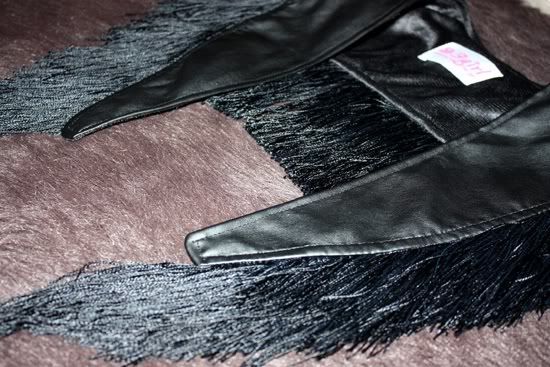 Faux leather fringe wrap via Hong Kong store Basic
Fleamadonna faux fur sleeve shirt and fringe jacket via Pixie Market
Did I mention I'm into fringe?  In a big way.  Sorry for the delayed responses; I'm slowly getting back into the blogging groove again after being away for two weeks.
If you've been following me on TWITTER, I've been tossing around some wacky Halloween costume ideas, such as Pizza the Hutt from the movie Spaceballs (massive gross pizza character), Cousin Itt from The Addams Family and Bernie from Weekend at Bernie's.  Since I was Lady Gaga last year with my arse practically hanging out, I wanted to go in the complete opposite direction and do something ridiculous… not to mention, cover myself up.  Then last night I got smacked on the right side of the head with a costume idea, albeit one that will take some time to create.  Now I just need a pair of green leggings, hot glue and massive loads of (____________).  I'll post photos and reveal what I end up dressing as next week.
Are you going to dress up?  If you need ridic costume ideas, let me know… I have back-up plans if my own DIY costume doesn't turn out well!
XxX
Becs