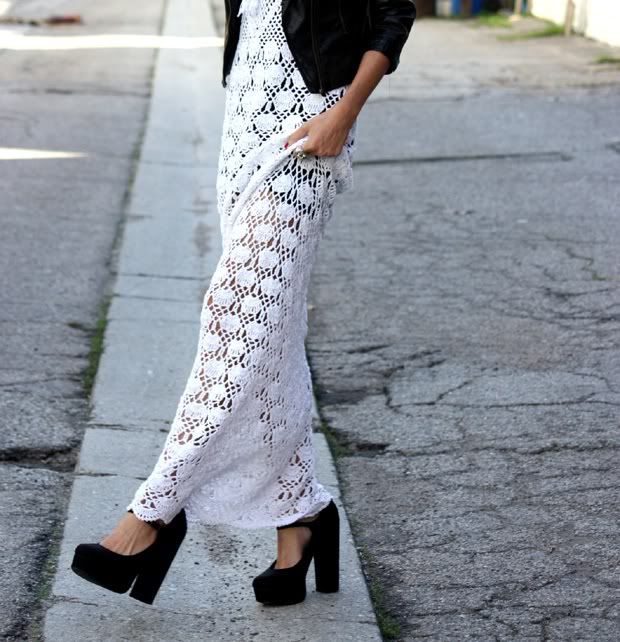 Effigy dress via Pixie Market. H&M jacket. Forever 21 shoes
OK, so this recently acquired Effigy dress may be a summatime dress, but when temps rose back up to the 60′s after the hellish rain subsided, I had the urge to break it out.  Plus, I never really actually store away my summer wardrobe since I can get away with wearing pieces all year-round in Los Angeles.

And yes, I got a body wave (perm)!  Ever leave the salon and have those "WTF was I thinking" moments?  Well, my first thought was, "WTF, I look like a damn poodle!"  But two days later, I've gotten adjusted to life without my poker straight hair and am loving my new waves.

Hope you are enjoying your time off and taking advantage of all the sales!
XxX
Becs