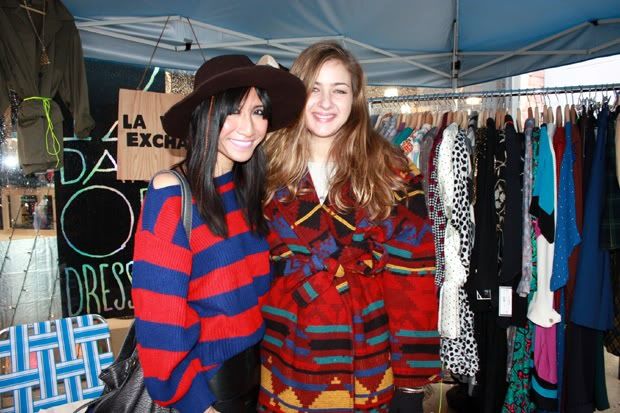 me & the fabulous Courtney of L.A. Vintage Exchange (shop her Etsy for great vintage finds!)

This past weekend, Mondette and L.A. Vintage Exchange saved the day for those last minute shoppers looking to purchase gifts that were not only within their budgets but that also fit the one-of-a-kind bill.  Despite the rain, Melanie and I headed to Space 15 Twenty in Hollywood, finding an array of vendors selling everything from jewelry and vintage clothing to books and cute ceramic holders.  And the best part?  Everything was less than $50.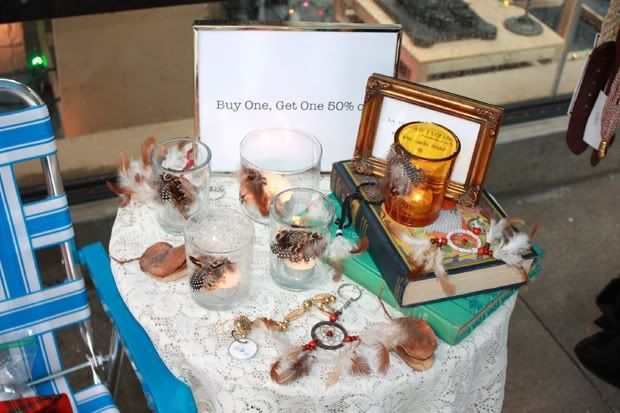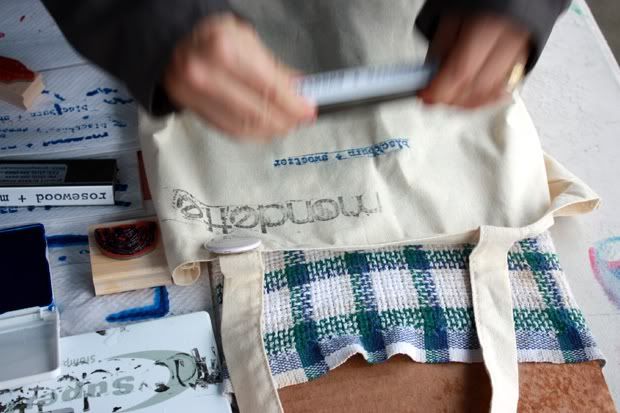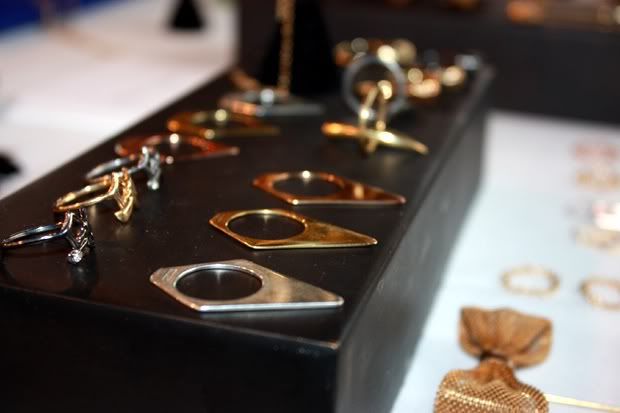 sleek & modern jewelry by Gabriela Artigas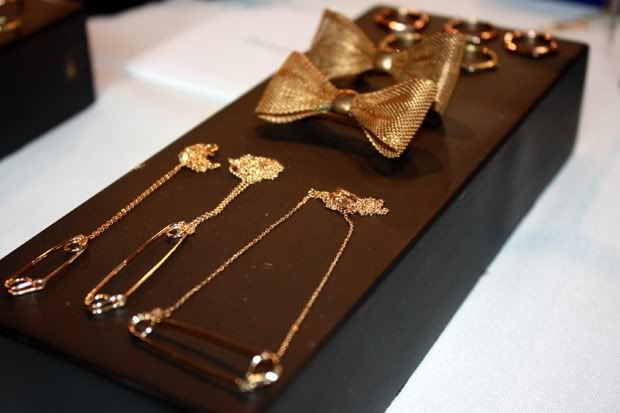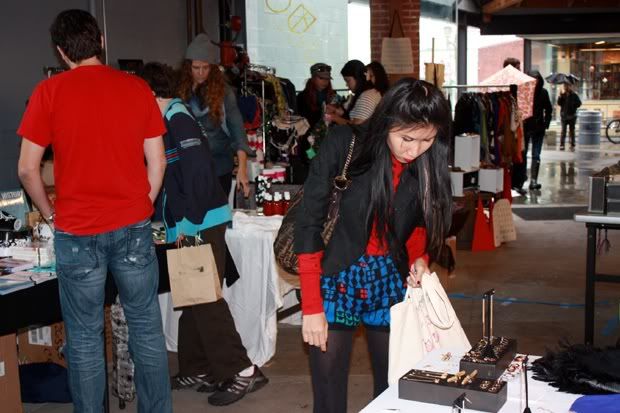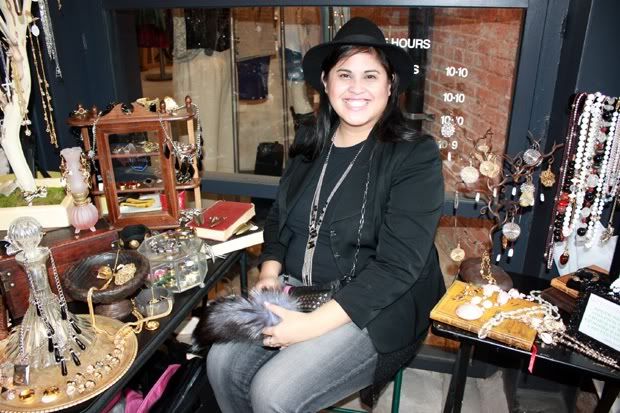 jewelry designer Jenny Dayco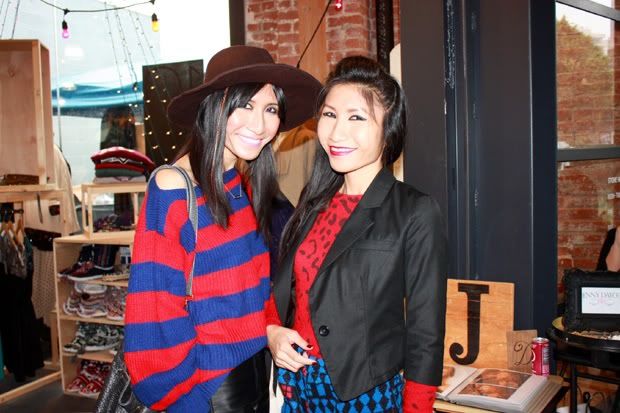 Melanie is wearing an Urban Outfitters blazer, Zara sweater, Urban Renewal shorts and (not pictured) Steve Madden boots.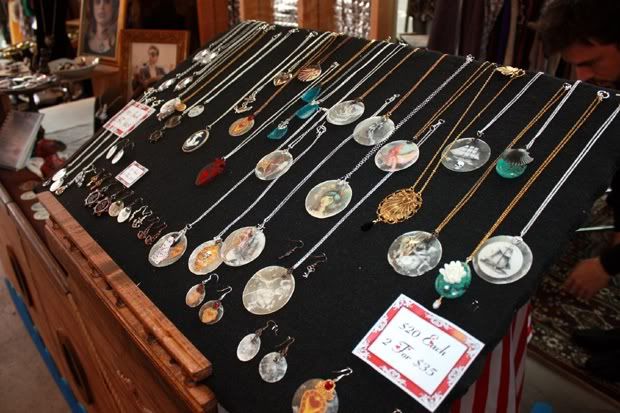 unique jewelry from Sweet Siren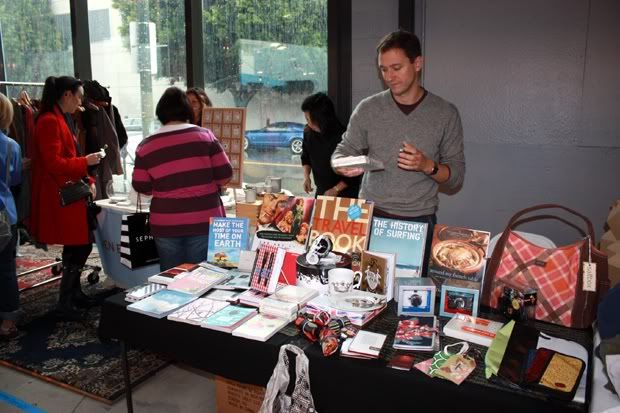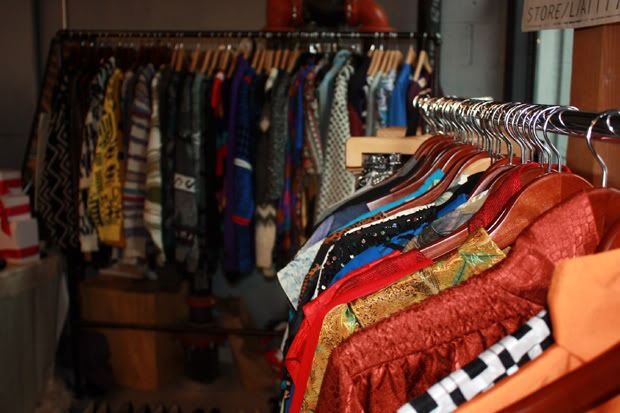 great vintage pieces from Los Angeles store Weltenbuerger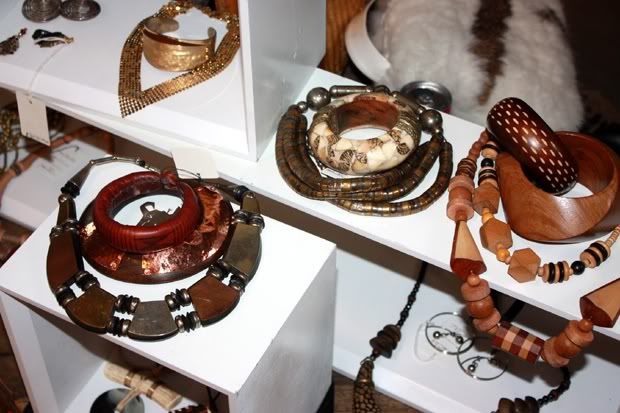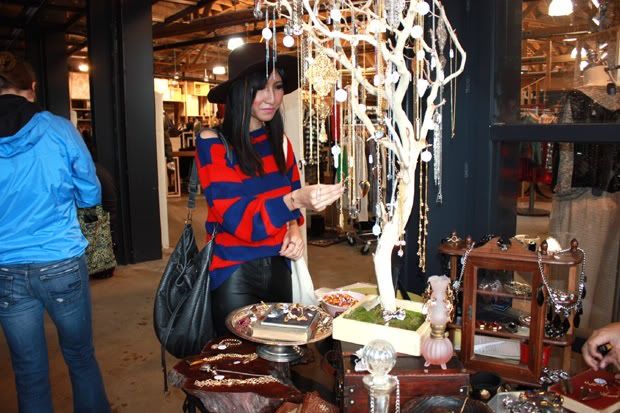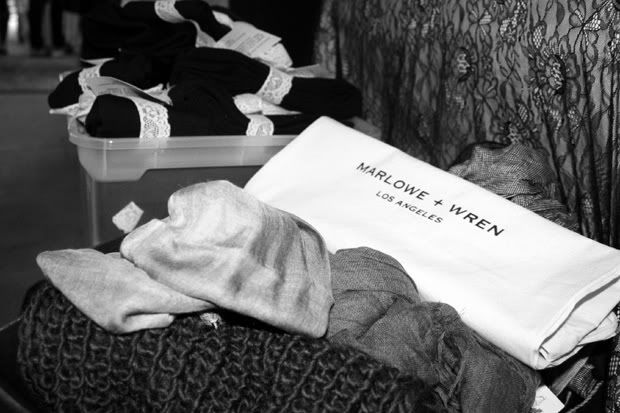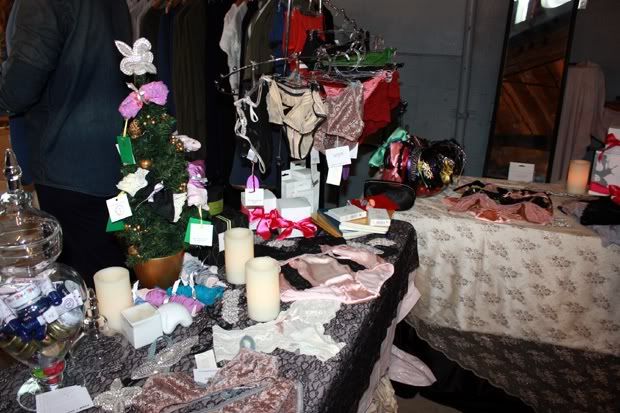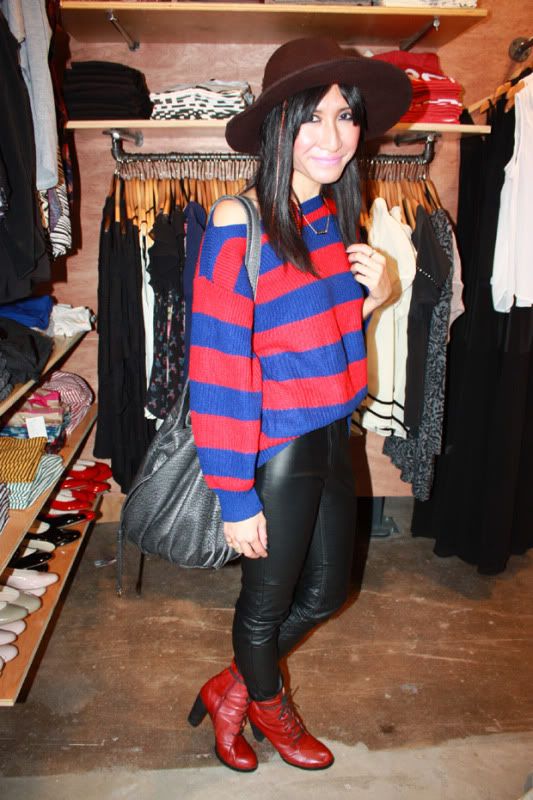 To brave the rainy weather, I wore an Urban Renewal sweater, H&M faux leather skinny pants, and my Urban Outfitters boots and hat.  Wearing blue jeans with the striped sweater would be too predictable, which is why I mixed it up with my faux leather skinnies.  Plus, I didn't have to worry about getting my pants wet in the rain since they're water-resistant.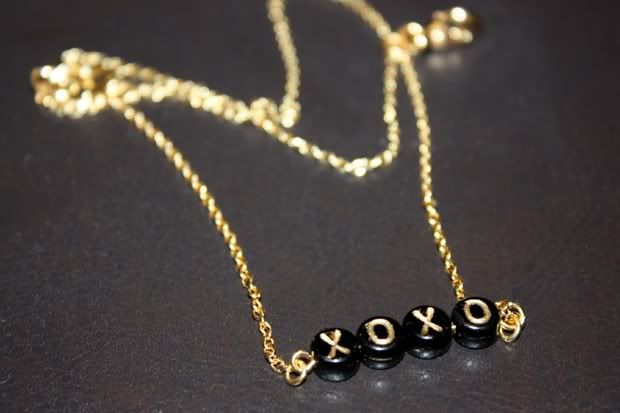 my new Jenny Dayco necklace (perfect for layering!)
Can we toast to 3.5 day work weeks?  Hallelujah!