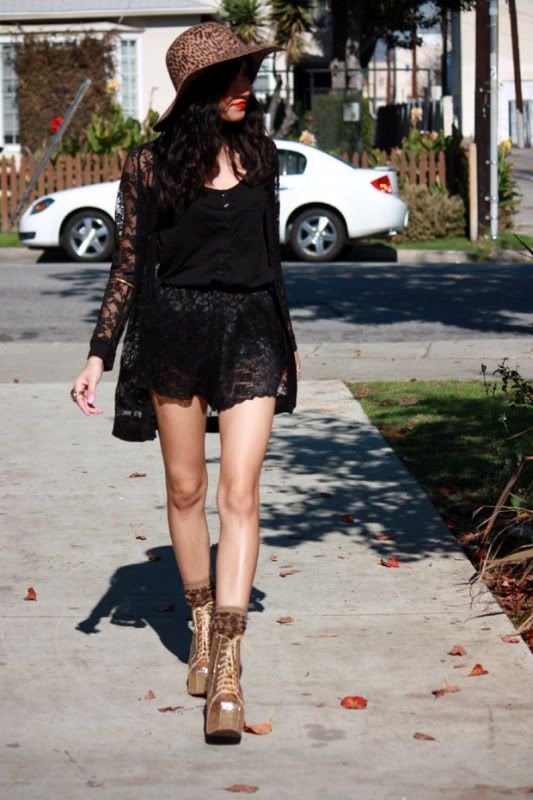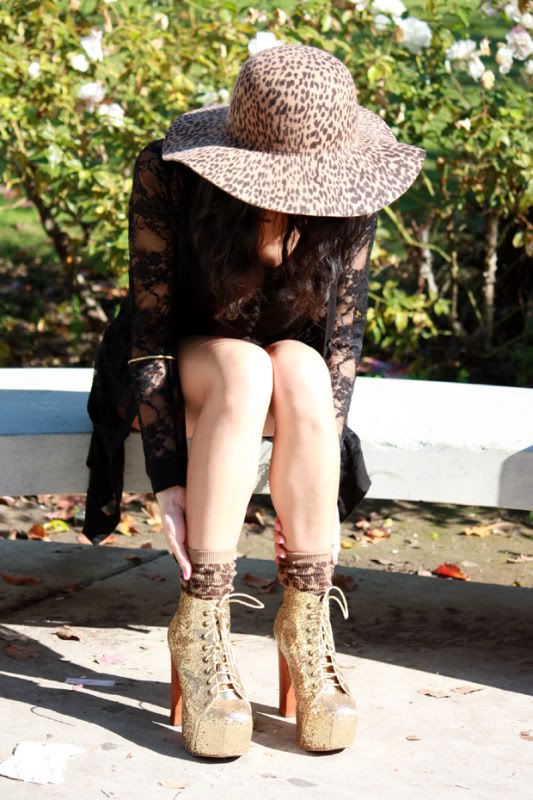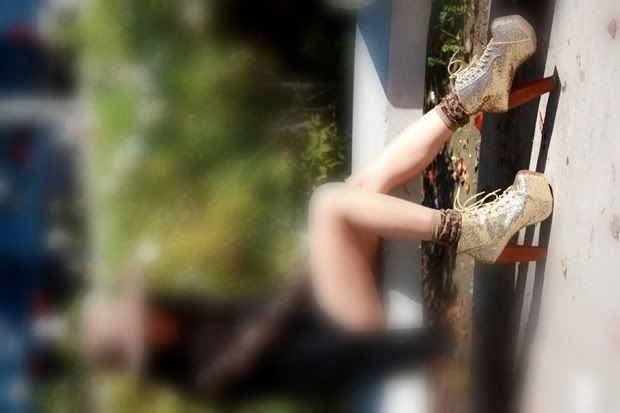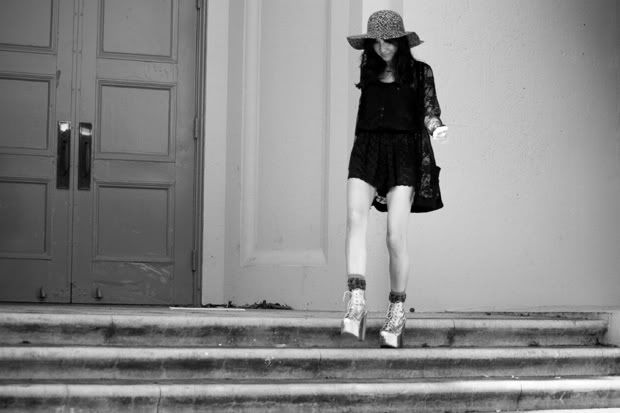 Modcloth cardigan. H&M tank. American Apparel shorts. Jessica Simpson hat. Jeffrey Campbell Litas via Edge of Urge. Urban Outfitters socks
This weekend my Jeffrey Campbell gold glitter Litas came out to play in the continuing warm winter weather. Hallelujah, I'm now a Lita believer. They are basically the stuff dreams are made of for short folks like myself, who hope to find a tall husband so they're offspring will inherit good height genes.

Keeping the look minimal as the Litas are the star, I noticed that I have a habit of usually wanting to match what's going on at the top with the bottom, i.e. my last minute decision to wear the leopard print socks. If anything, socks (when exposed) have become just as essential to my outfits as shoes.
So if you have any favorite places you shop for socks other than the usual suspects, please send them my way as my sock pile needs to catch up with my shoe collection!

XxX
Becs