… long robes for daytime wear
… adding buttons to your hat
… anything crochet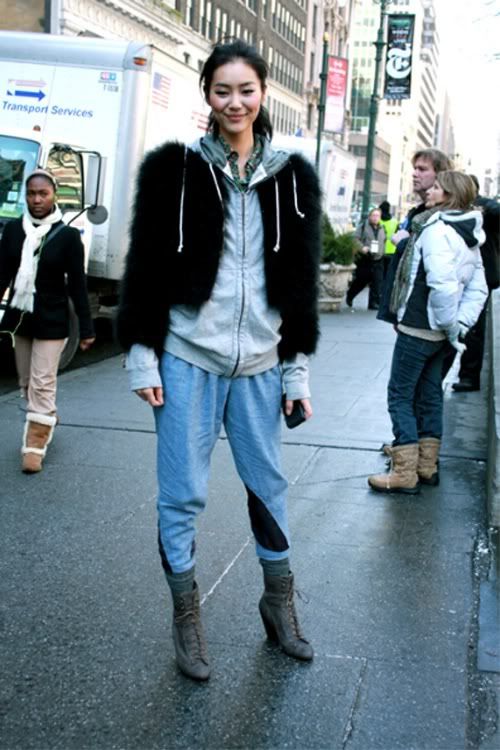 … Liu Wen's layered look — plaid shirt under a hoodie topped with a shaggy coat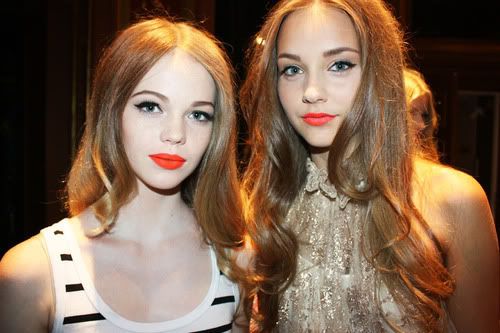 … orange/red lips & wing tip eyeliner
… a collared shirt worn under a fabulous wool sweater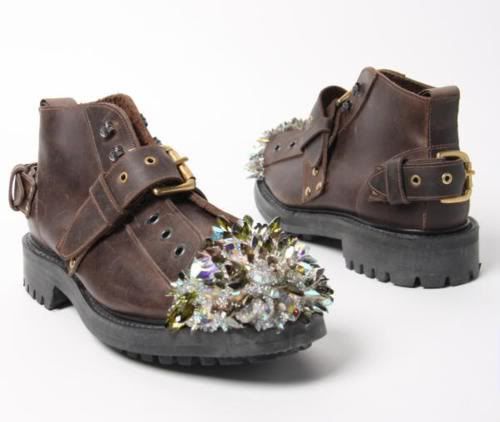 … J.W. Anderson Festival Boots with Swarovski crystals

… green leather jackets
… feather & crosses earring wrap
… sequin pants
… soft braids
… sweatpants tucked into metallic Maison Martin Margiela boots
… orange clothing, especially this amazing jumpsuit
… my recently acquired Jeffrey Campbell gold glitter Litas from Edge of Urge
… the fact that I'll be in Vegas in less than a month for WWDMagic!
I'm over the moon-estatic to be heading to WWDMagic as one of 30 bloggers and fashion writers selected to cover the show as part of Teen Vogue's first-ever Blogger Concourse Lounge.  We'll be running around the show floor reporting on the latest trends, filming real-time video segments, conducting buyer chats and partaking in fun style-offs.
Featured sponsoring brands in the concourse lounge are Free People, Levi's, Jessica Simpson and French Connection.
Make sure to follow WWDMagic's Tumblr and my Tumblr as content will be aggregated from the show. Oh, and if you see the girl in the gold glitter JC Litas, that's me… and make sure to say Hi!
XxX
Becs
(All images in this post are from Style with Benefits Tumblr with original sources linked on my Tumblr.)