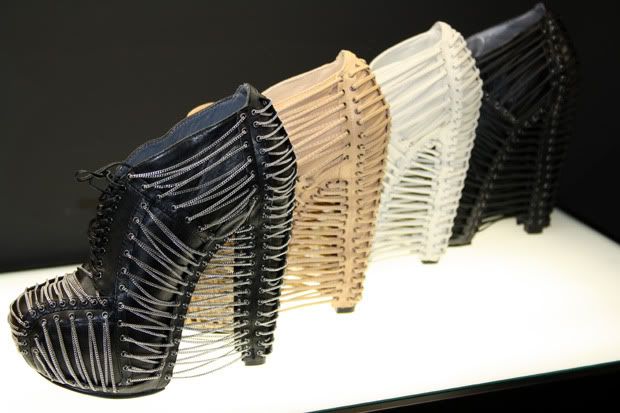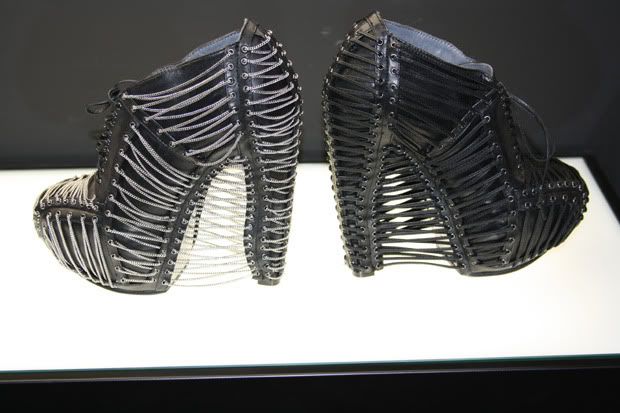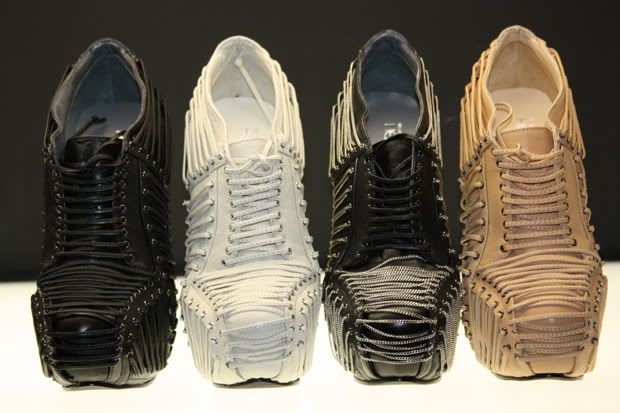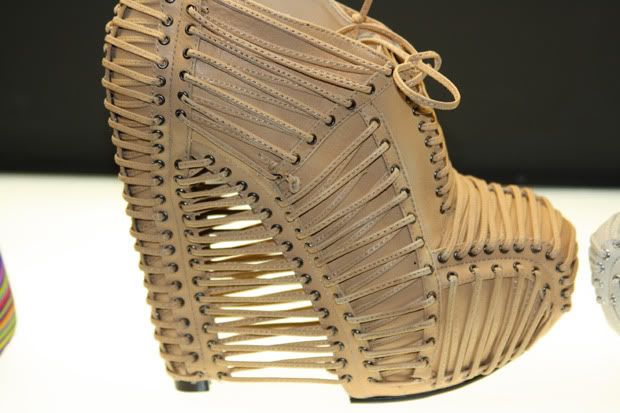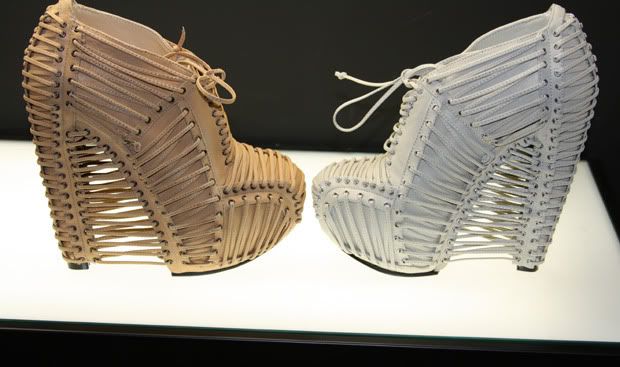 Iris van Herpen X United Nude
A moment of silence please.
For shoes as epic as these deserve a pause to allow us to admire the beauty and craftmanship that went into these leather sole beauties.
After creating the stunning Autumn/Winter 2010 limited edition Iris van Herpen X United Nude Twisted Coil Booties, I didn't think it would be possible to top such an astounding effort.
Until now.
Retail price:  $990 USD
Available now in store at UNITED NUDE and soon for purchase online.
Big thanks to the amazing Tess from The Little Blacklist for the photos! Make sure to check out her smokin' collaboration with Solestruck HERE and on TLBL.


XxX