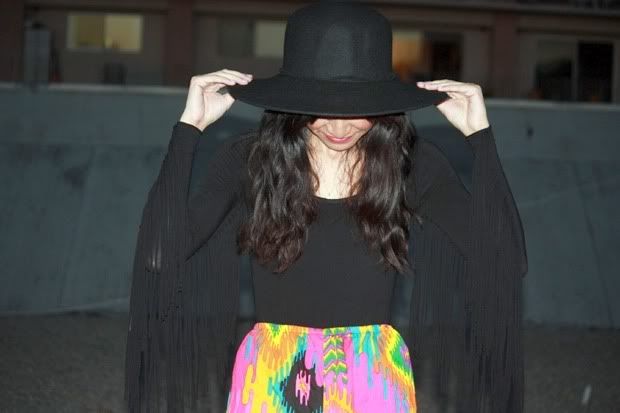 Topshop bodysuit. Around the City Vintage shorts. Jeffrey Campbell Alexa wedges. Hat from L.A. mall stand
We all have certain pieces in our wardrobe that are special and unique. They are the pieces that you may give a little extra TLC to when handling them and storing them in your closet.  Well, my mega fringe bodysuit (first worn HERE) from Topshop and Around the City Vintage shorts are included among these items.
Must catch up on all my blog reading today, so expect to hear from me if I haven't dropped a 'hey' recently.  Happy Sunday Funday!
XxX
Becs