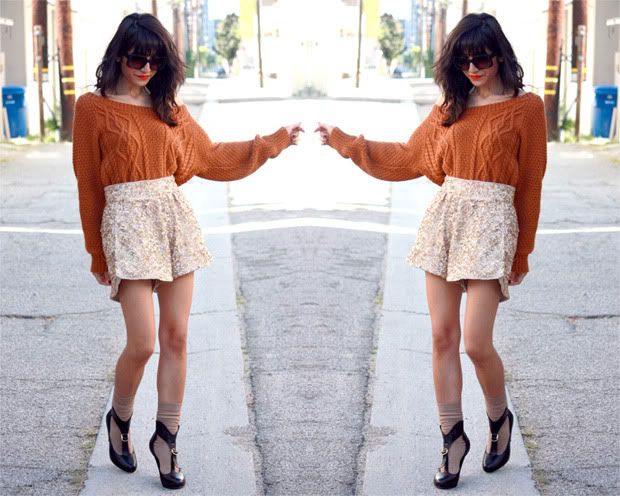 BDG sweater via Urban Outfitters. Carin Wester shorts via Pixie Market. Matiko shoes
Tucked this oversized BDG sweater into my glitzy gold sequin shorts which created this odd-shaped bulge on my backside. Not the kind of bulge that makes you look like you have the desired round ass, but the kind that makes you self-consciously position your handbag so it covers part of your uneven-bulging rear as you walk. Yes, my ass looked like a Monet.
Tai: Do you think she's pretty?
Cher: No, she's a full-on Monet.
Tai: What's a Monet?
Cher: It's like a painting, see? From far away, it's OK, but up close, it's a big old mess.
XxX
becs