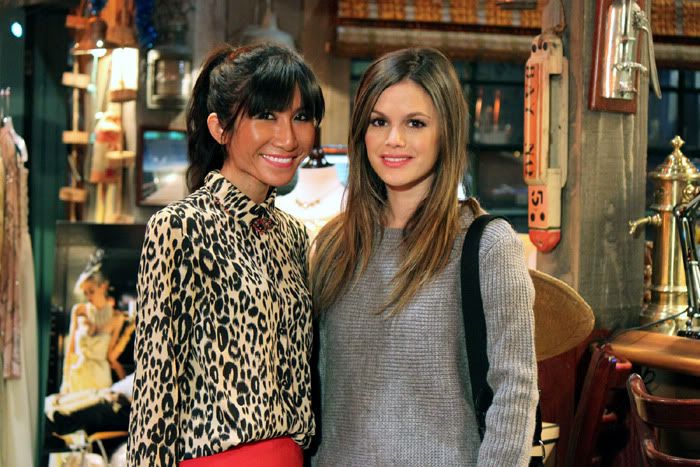 Last week I had the great fortune of getting a sneak preview of the AMAZING wardrobe for new CW show, "Hart of Dixie", which premieres tonight at 9/8 p.m. CT.  On the Rammer Jammer set (the local bar in the show) at the Warner Bros. lot, not only did we get to meet Rachel Bilson (yes, she is even more gorgeous in person!), but we also got an inside glimpse into Rachel and Jaime King's characters' closets from Costume Designer, Meredith Markworth-Pollack, along with their beauty insights from Joni Powell, Make-up Dept. Head.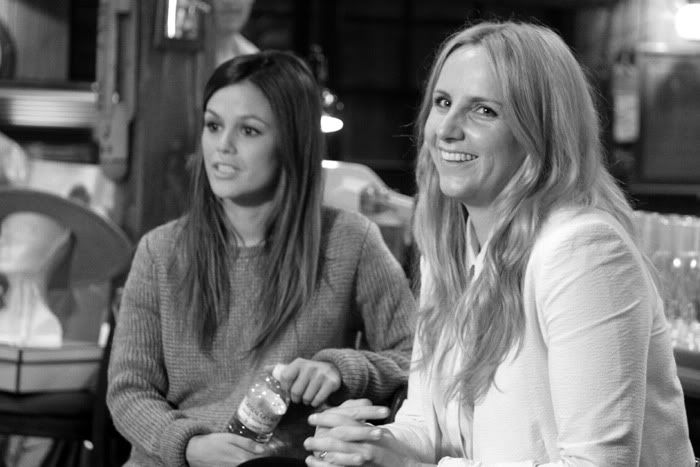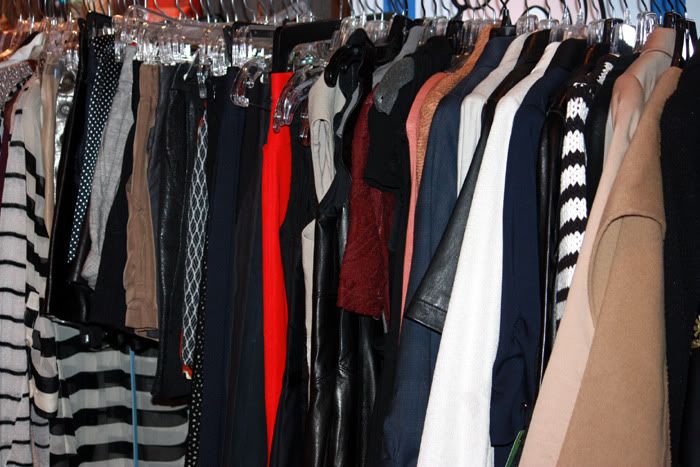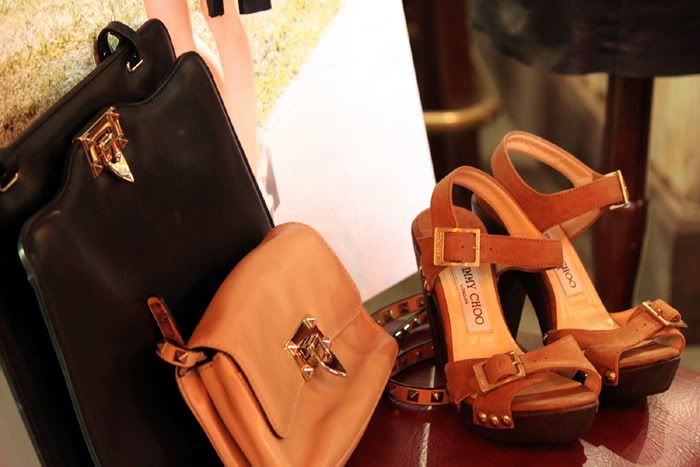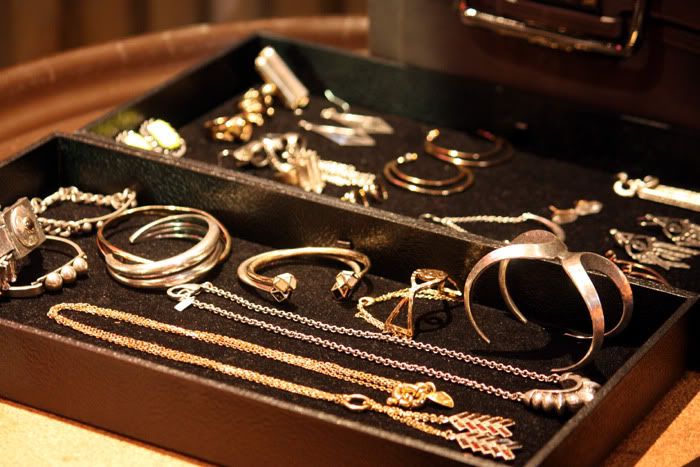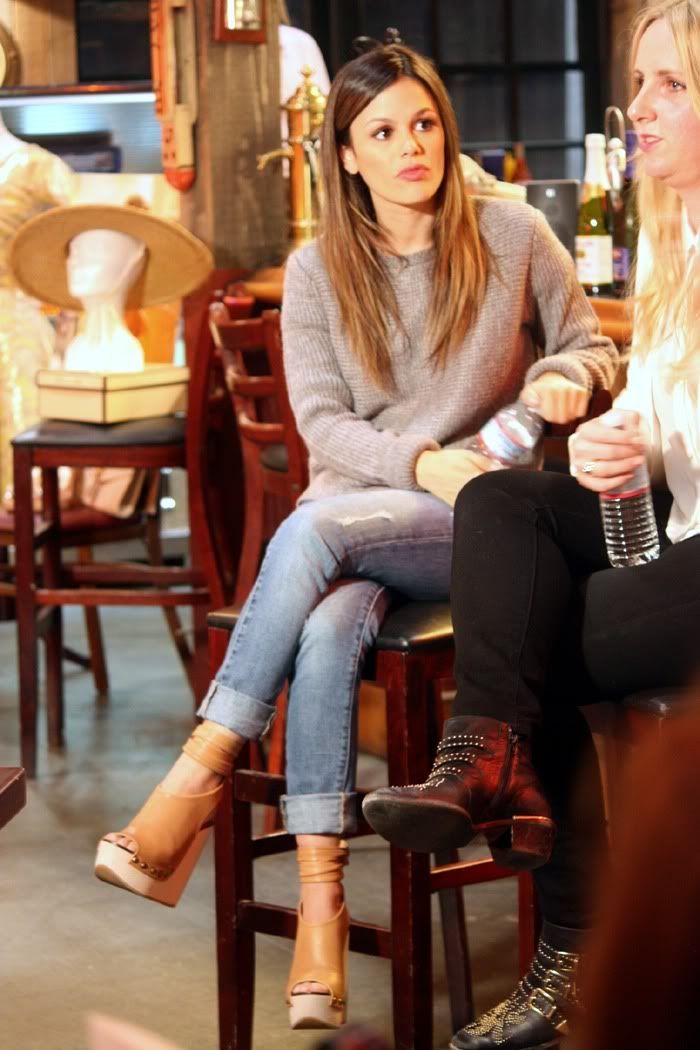 Rachel stars as Dr. Zoe Hart, a New York med school graduate who finds herself (literally) in Alabama, where she is forced to roll with the punches life throws her way.  Rachel is wearing an Alexander Wang sweater and Chloe platform wedges.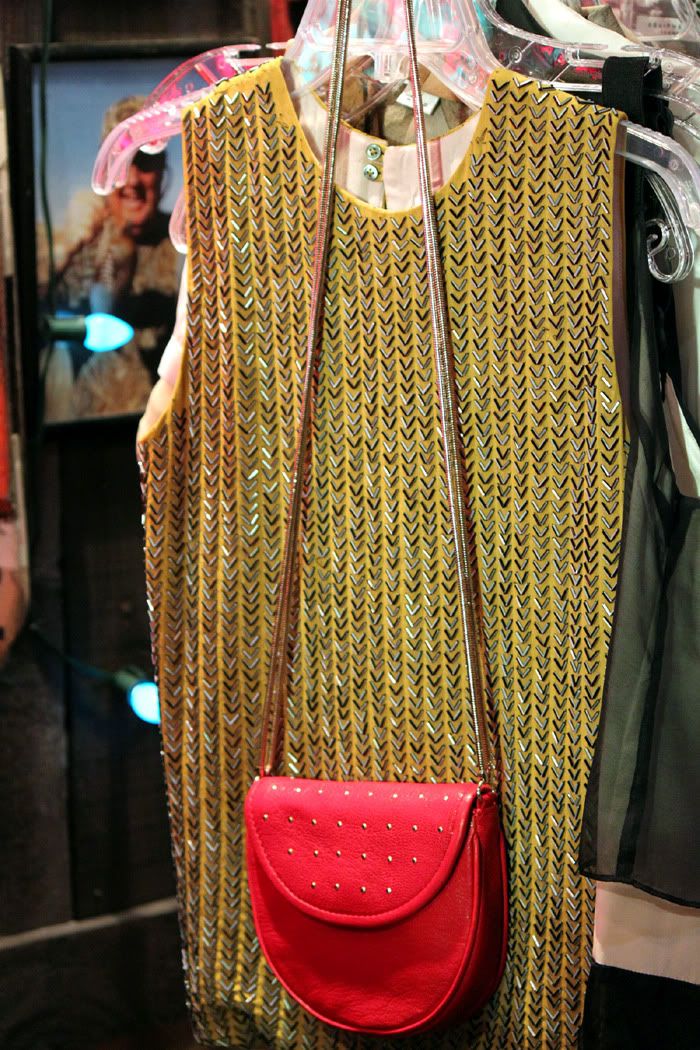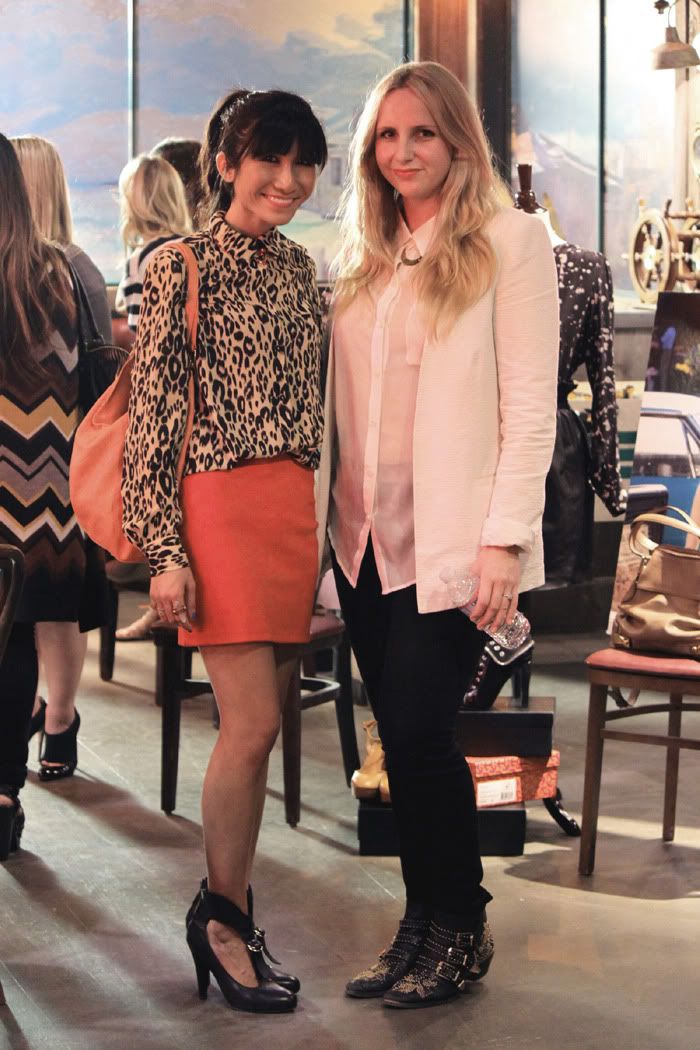 Costume Designer Meredith Markworth-Pollack is wearing a Kimberly Ovitz blazer, Equipment shirt, J Brand jeans and Chloe boots (love!).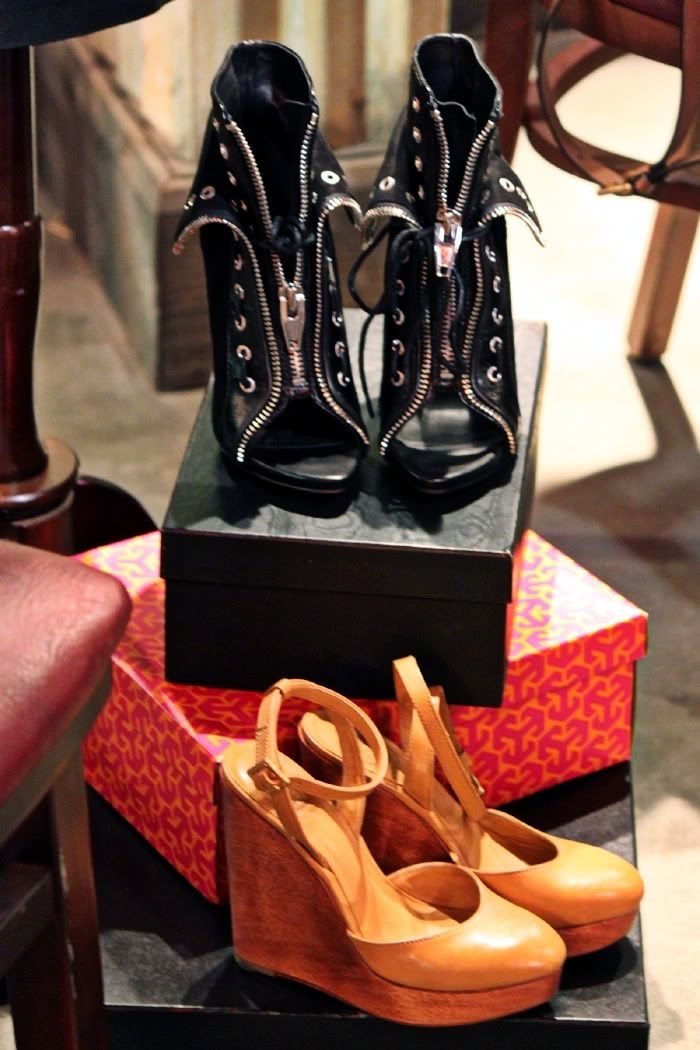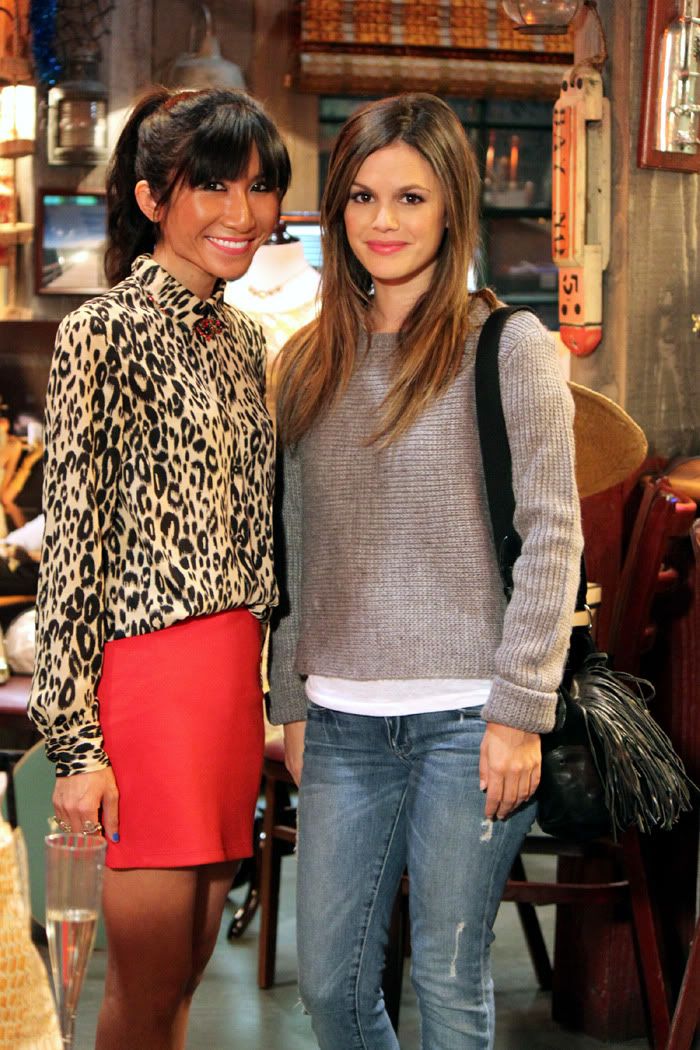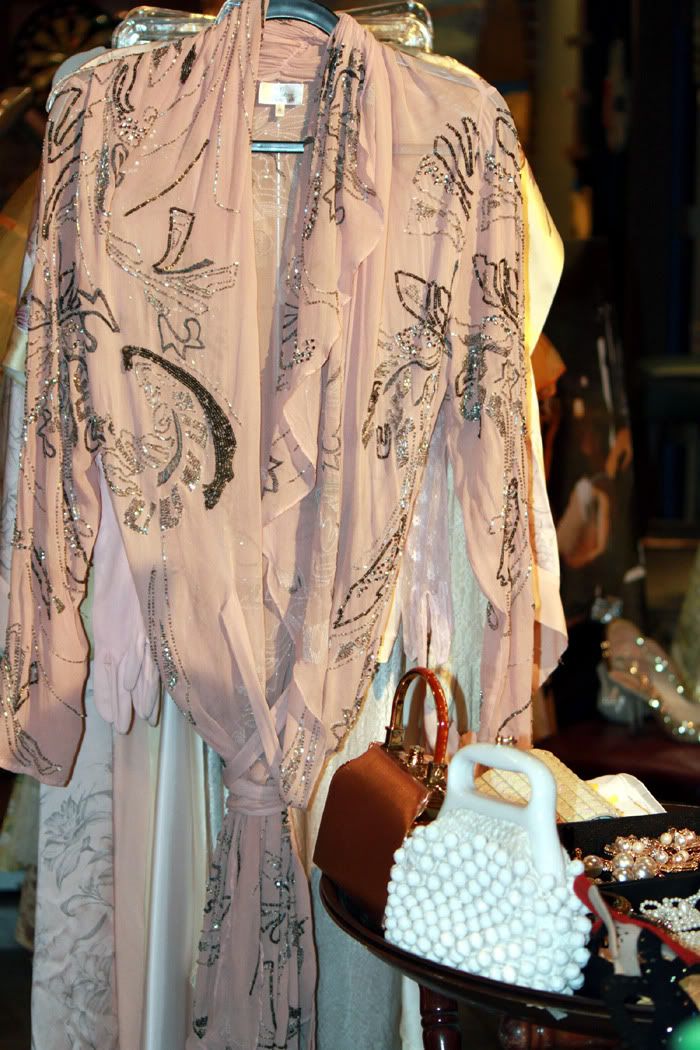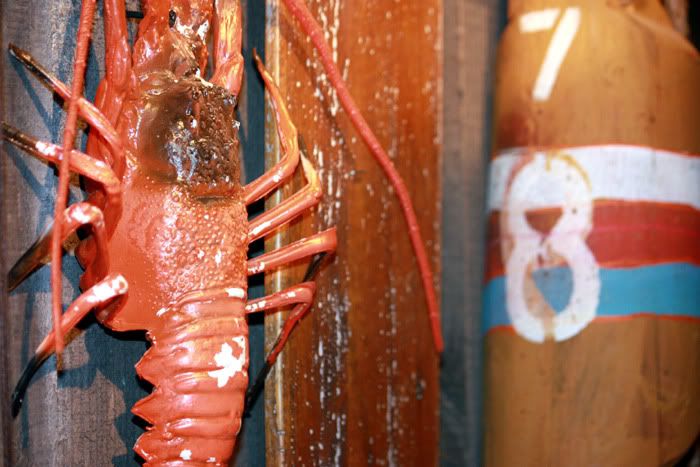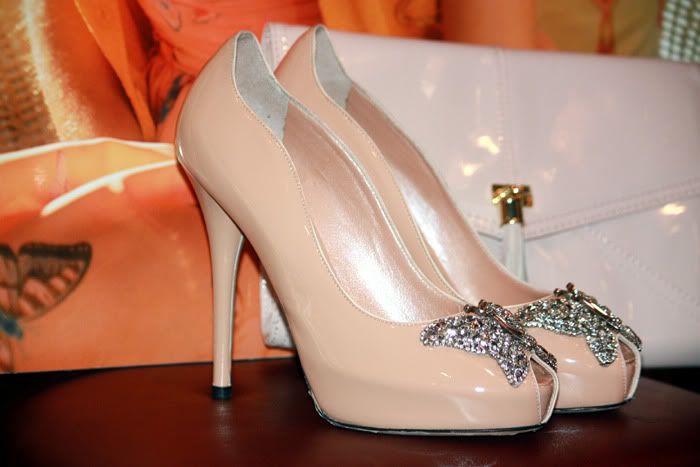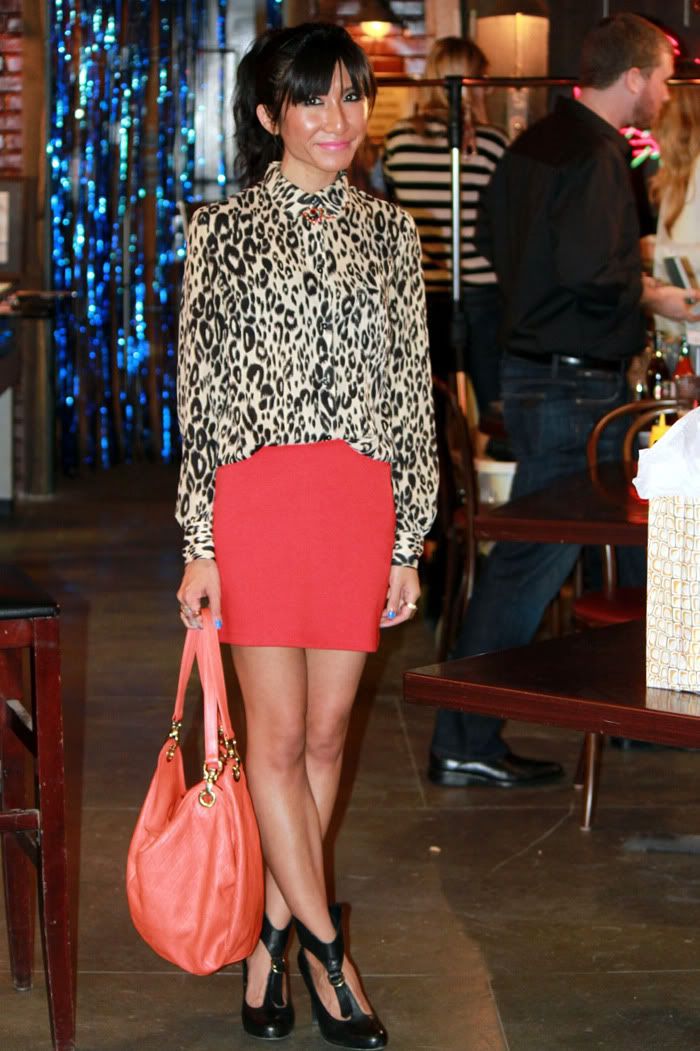 Such gorgeous wardrobes, right?
Though Dr. Zoe Hart (Rachel's character) is newly relocated to Alabama, her wardrobe shows that she's a city gal at heart.  Leather jackets, Alexander Wang booties and Jimmy Choos round out her trendy, city chic wardrobe.  And at the other end of the spectrum is Jaime King's character, Lemon Breeland.  A southern belle, Lemon's closet is full of pastel, vintage-inspired pieces that drum up elegance with an old school glam twist.  Her wardrobe also has an abundance of lace, embellished hats and statement pearls.
More fun takeaways:

* Rachel Bilson loves layering for fall.
* Costume Designer Meredith Markworth-Pollack is a fan of the suiting trend and Low Luv x Erin Wasson jewelry.  Previously, she worked on "Gossip Girl" and her favorite to dress was Ed Westwick.  For where to go vintage shopping in Los Angeles, she recently visited (and liked) Polkadots & Moonbeams.
* Make-up Dept. Head Joni Powell revealed that she uses La Mer and Kate Sommerville products on both Rachel and Jaime.  She does a smokey eye on Rachel and sticks with a pastel palette for Jaime.

Catch "Hart of Dixie" every Monday night on the CW.  I know I'll be tuning in; will you?!

xx, becs