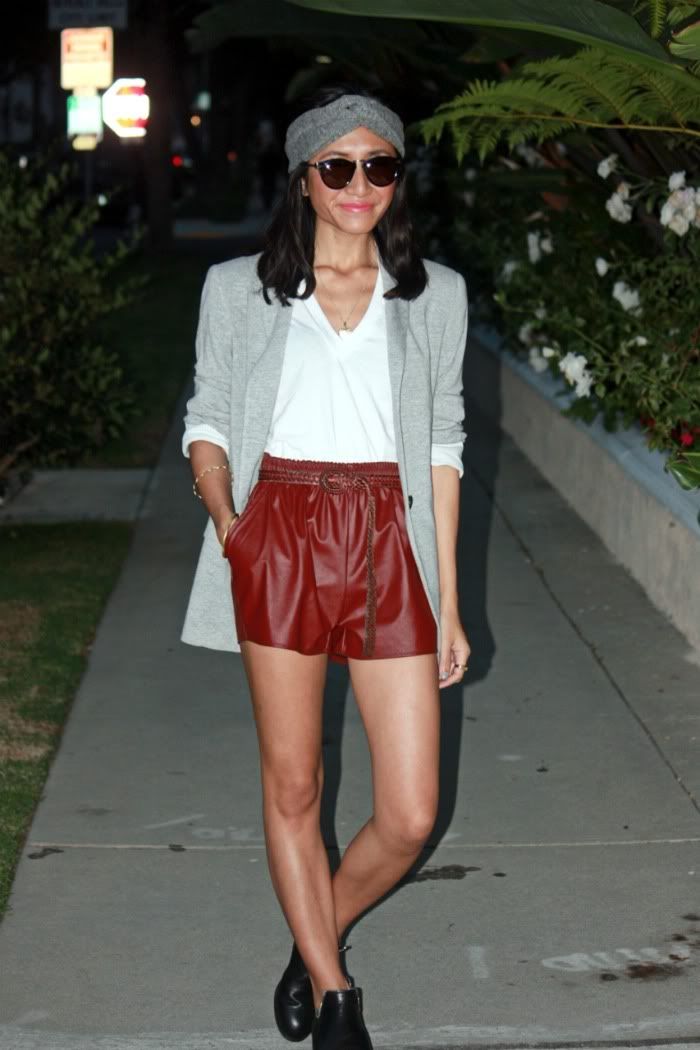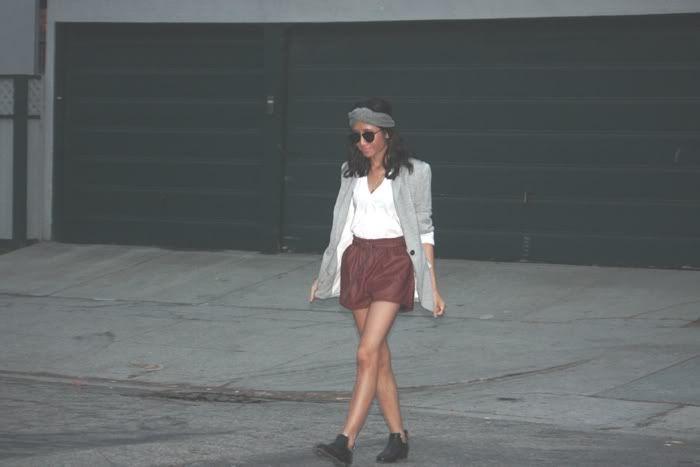 Zara blazer (old). American Apparel t-shirt and twist scarf. Dressmonster faux leather shorts via PixieMarket.com (available at Need Supply). Senso Haydin boots via LF Stores. Karen Walker Helter Skelter sunglasses via Shopbop.com
This is what I like to label my "so lazy I didn't wash my hair and I'm wearing the same shorts from last night" look. Yes, I'm admiting that I wore these shorts to the Gen Art Fresh Faces in Fashion show on Saturday night and proceeded to roll to Sunday brunch in them ten hours later. Epitome of weekend laziness.
Just for kicks, I thought I'd share an old school photo of my third grade cheerleading self, which explains the sweet spot I have for maroon and gray — my hometown's colors. There are a lot of things you try to sweep under the rug with respect to how you dressed at a young age, but I actually have a good memory when it comes to this particular day. Leading up to getting my professional cheerleading picture taken (below), I remember going to town on my whole head with the crimper. Believe I crimped first, pulled my hair into the highest half-ponytail ever (some things never change), and then decided to top off my hairstyle with half curled, half straight bangs. Oh, and the white scrunchie that I wrapped around my little ponytail a half dozen times. The things we could get away with when we were young! Saweeeetest look ever!  
xx, becs