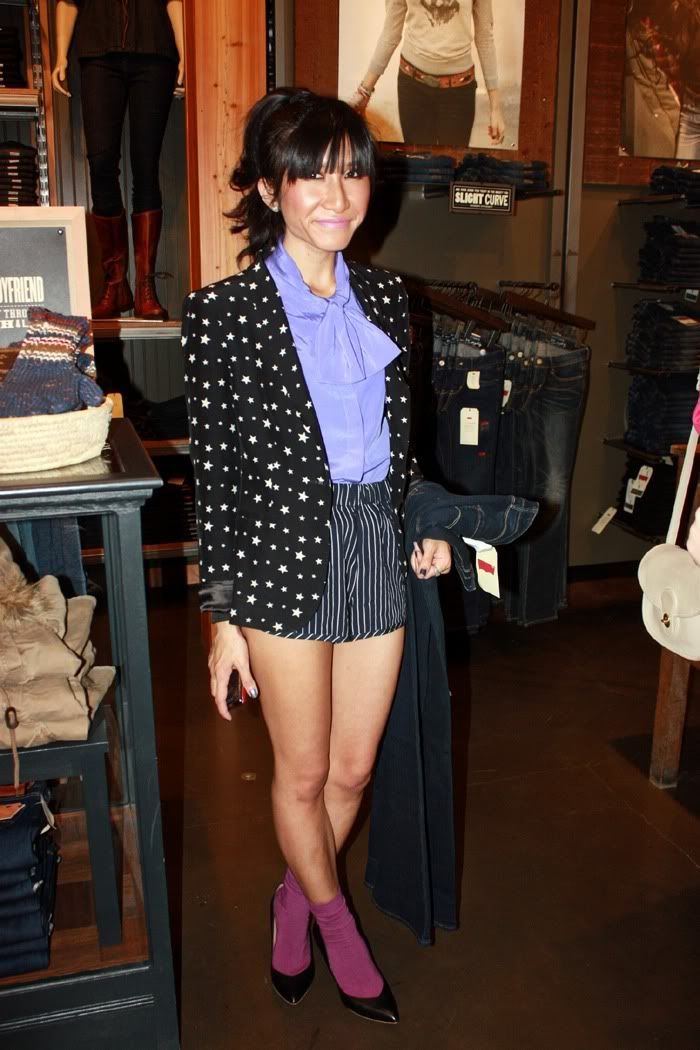 Zara blazer (no longer in store) and shoes. Urban Renewal blouse and shorts via Urban Outfitters. H&M socks
OD'ing on socks with heels, button down shirts and high ponytails.
Had a fun time with Neekoh, Beth and Mara at last night's Levi's Curve ID Fit Event with Lucky magazine. More photos to follow!
xx, becs