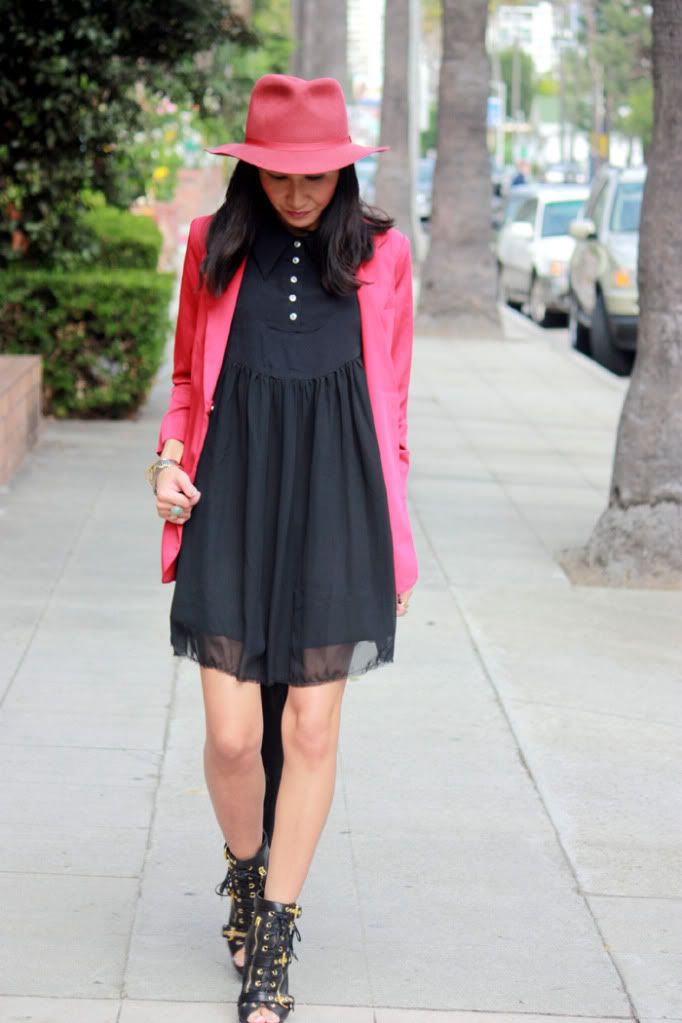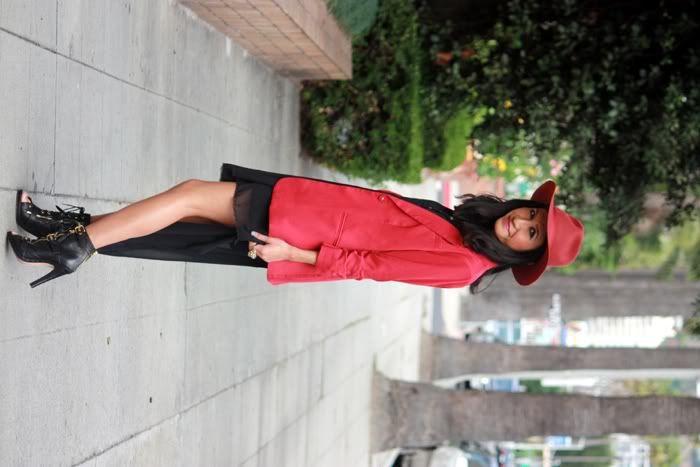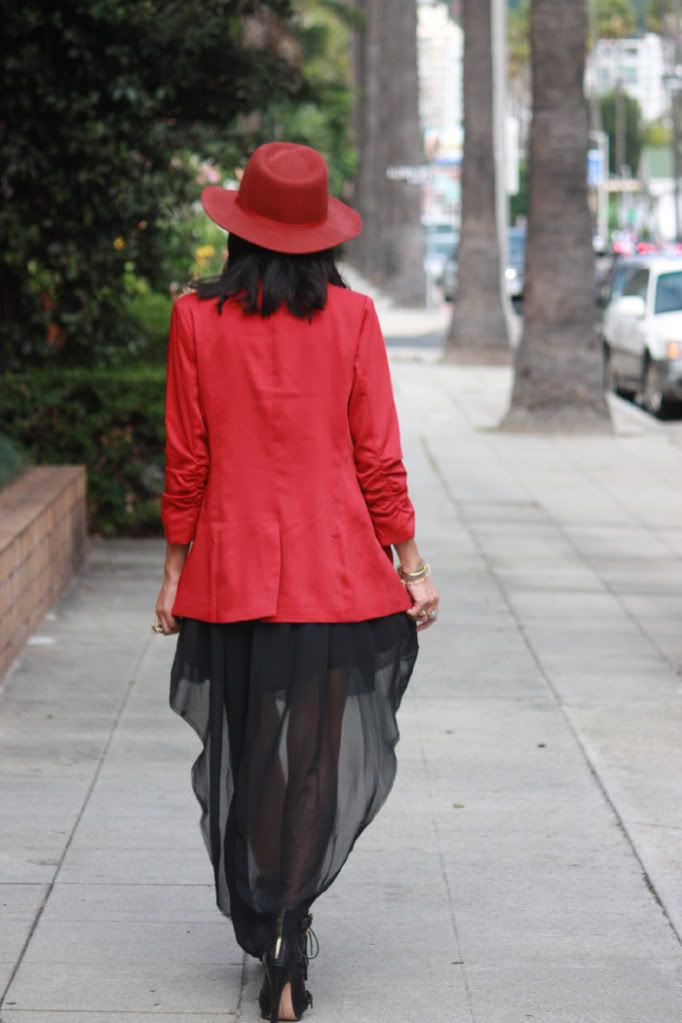 Cameo dress and Audrey 3 +1 blazer via Pixie Market. Dolce Vita booties. Madewell hat
That moment you realize your empire waist dress looks like a maternity dress.
Say hello to my first maternity dress!  No, I'm not preggers.  But guaranteed, I'm storing this Cameo dress away when that time comes because it would make the cutest maternity dress.  Ever.
You can't tell from these photos but this dress is an extremely dark navy blue, almost blueberry-like.  Keeping it simple and continuing the fruity berry theme, I went with some raspberry/cranberry hues to complement the dark navy.  Yea, yea, my shoes are black… and don't match whatsoever.  I'm sure the extreme empire waist and my naked forehead (I'm very attached to my bangs.) distract you from my non-matching shoes though!
Hope the start of your week goes b(v)erry well.
xx, becs