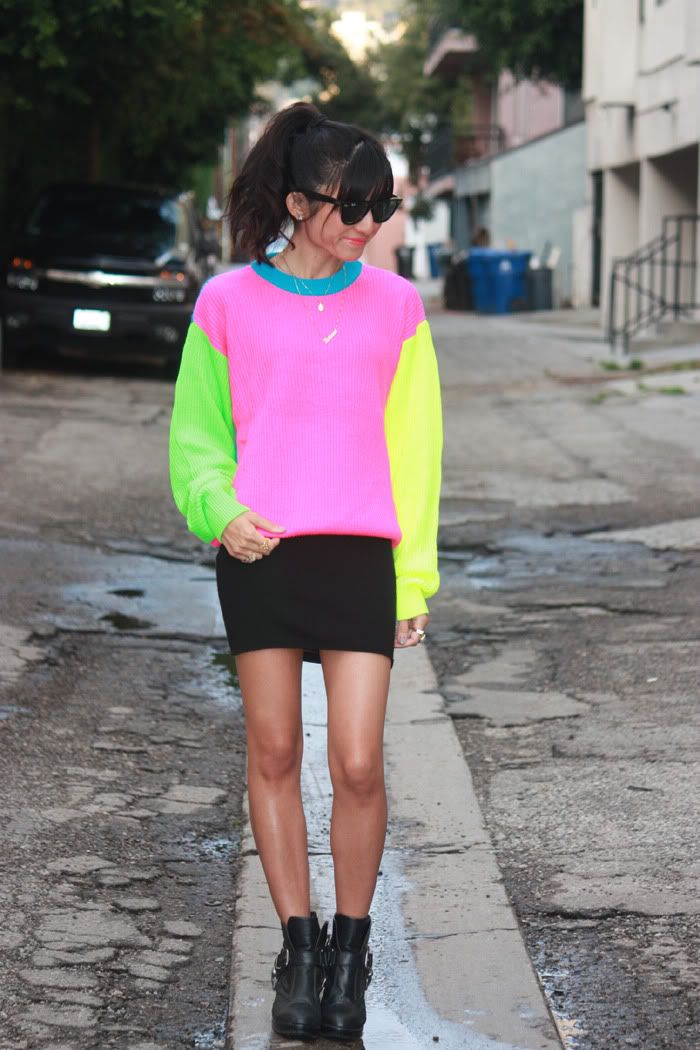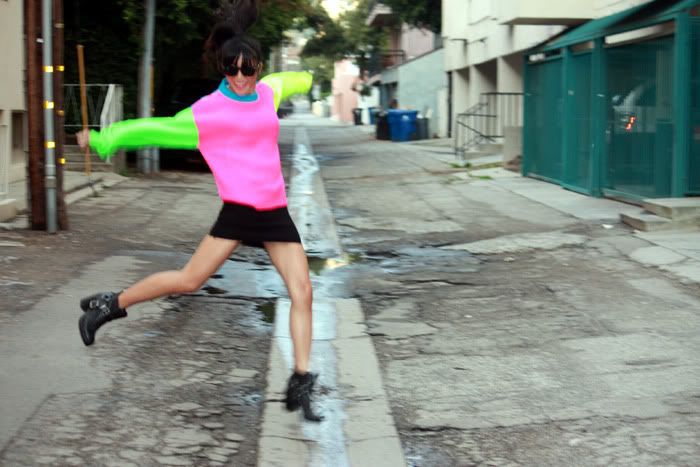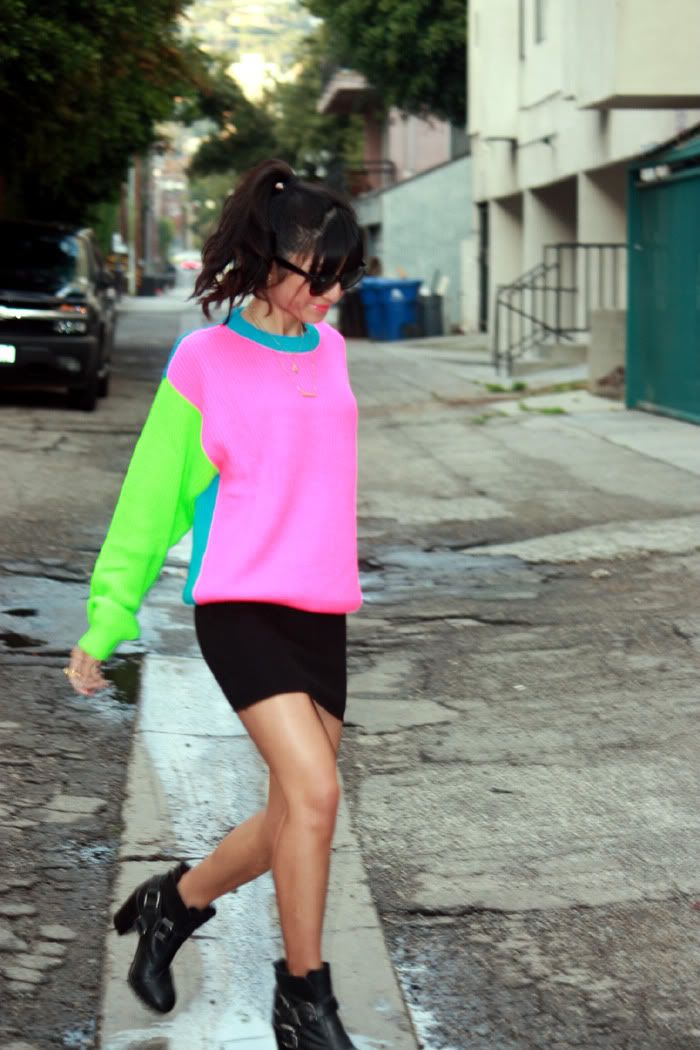 Joyrich sweater via RevolveClothing.com (sold out). American Apparel skirt. Dolcetta by Dolce Vita boots via Urban Outfitters
Aside from sticking out like a neon sore thumb, I like that this Joyrich sweater affords me the opportunity to pair it with a neutral color bottom and shoes, such as this simple black sweater knit pencil skirt and my trusty harness boots. I've been slowly adapting to the 'less is more' rule and this sweater (unfortunately sold out online, but will keep an eye out if I see it anywhere else) plays to this ever-increasing mantra.
Who else is feeling the love from the extra hour of sleep we gained this weekend?!
xx, becs