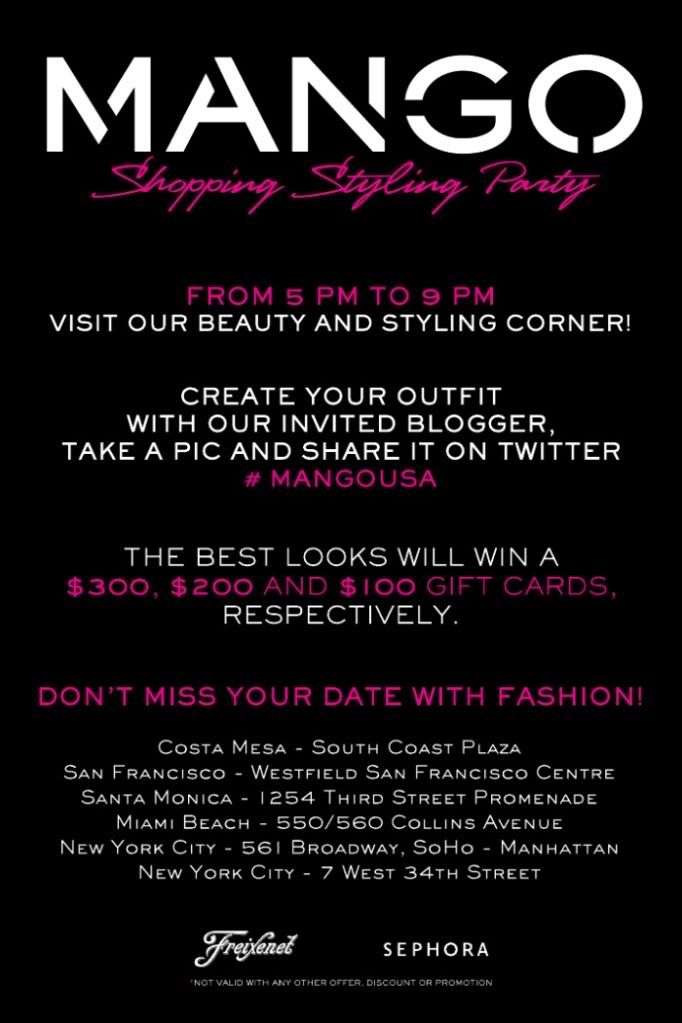 LA friends!
Come out and play with me at the MANGO store on 3rd Street Promenade in Santa Monica, this Friday, November 18, where I'll be playing hostess with the mostess during a fun shopping/styling event.  From 5 – 9 p.m., the entire store will be 30% off! 
With sparkling wine courtesy of Freixenet, think of it as a shopping happy hour.  There will also be chances to win $100, $200 and $300 Mango gift cards if you simply choose an outfit and try it on!  What better way to end a week than reward yourself with some new Mango gear at 30% off AND have the opportunity to win a future mini-shopping spree on Mango?!
Tweet me @stylishbenefits if you can make it.  Would love to see you there!
xx, becs