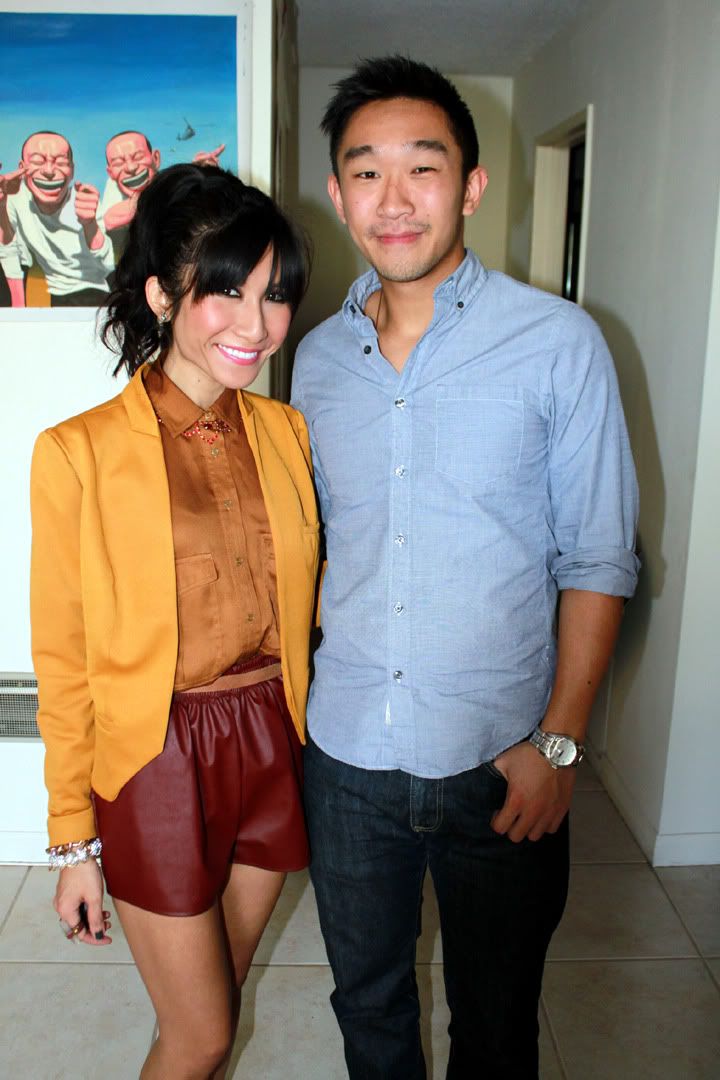 Blazer via PixieMarket.com | Zara blouse | faux leather Dress Monster shorts | Zara loafers | vintage necklace
I tend to subscribe to the why the hell not approach when dressing, and as a last-ditch attempt to make the mustard and maroon make a bit more sense, pulled out my leopard print socks. Because my brain theorized that brown was a happy medium between mustard and maroon. Not sure if it all works together, but at least my feet were warm because I'm wearing shorts in DECEMBER. Who does that? Eh, why the hell not?
Another Sunday funday shooting with the multi-talented Ken of How I Met Your Style earlier this month. Thanks again, HIMYS!
Wishing you all an early happy holidays!
xx, becs