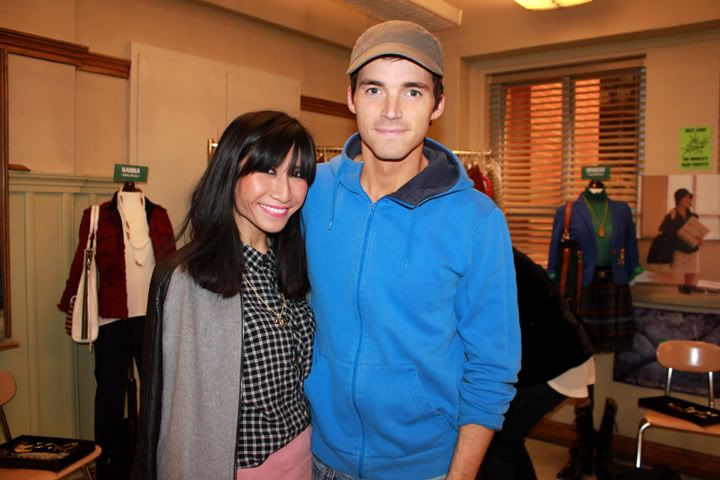 with actor Ian Harding ("Ezra Fitz") on the set of Pretty Little Liars
An evening hanging with Pretty Little Liars Costume Designer Mandi Line and having Ian Harding drop by the set makes for one amazingly memorable time.
More photos to follow soon!
wearing Funktional varsity jacket, H&M men's shirt and socks, American Apparel skirt and Zara shoes
xx, becs
*Pretty Little Liars returns January 2nd at 8/7c on ABC Family.