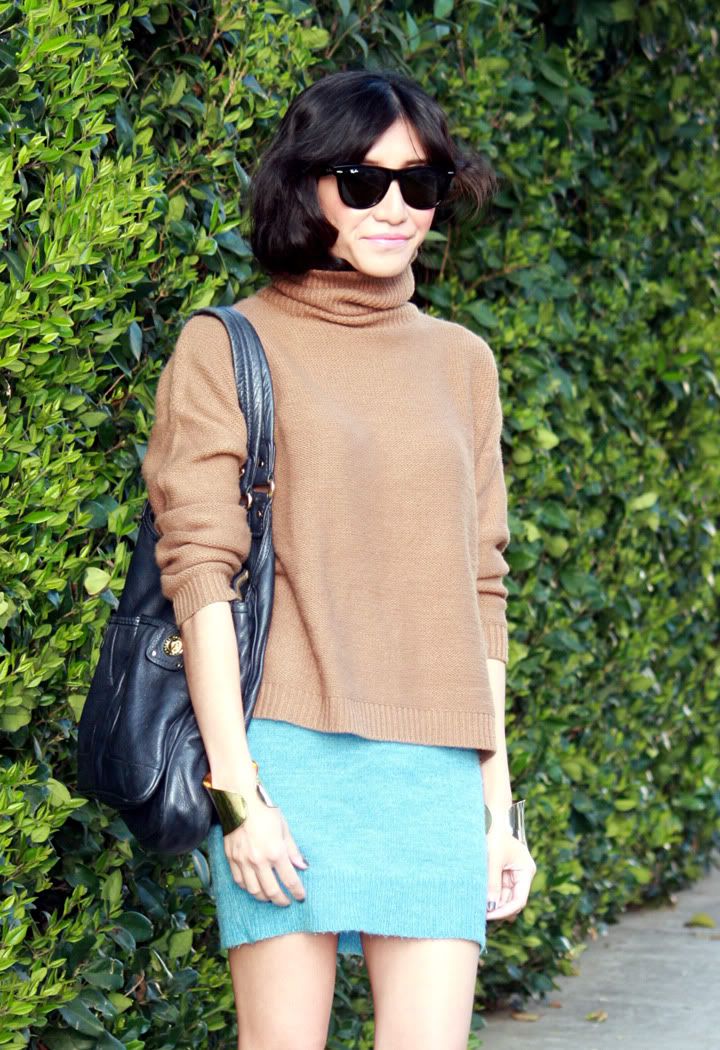 Zara turtleneck sweater and shoes | Urban Renewal skirt | Ray Ban oversized wayfarers | Forever 21 cuff bracelets
Nothing screams comfy swag more than a turtleneck sweater.
You know when you buy shoes for the love of their appearance but not for their (lack of) comfort? But you buy them anyway because you convince yourself you'll break them in over time. As a self-described "I don't do heels because I'm bad at walking in heels" gal, that's exactly how I feel about this A. Wang-esque strappy pair. No doubt there will be plenty of "practice" commencing in my living room. And when I say practice, I mean walking back and forth across the room until I move faster than a turtle!
xx, becs