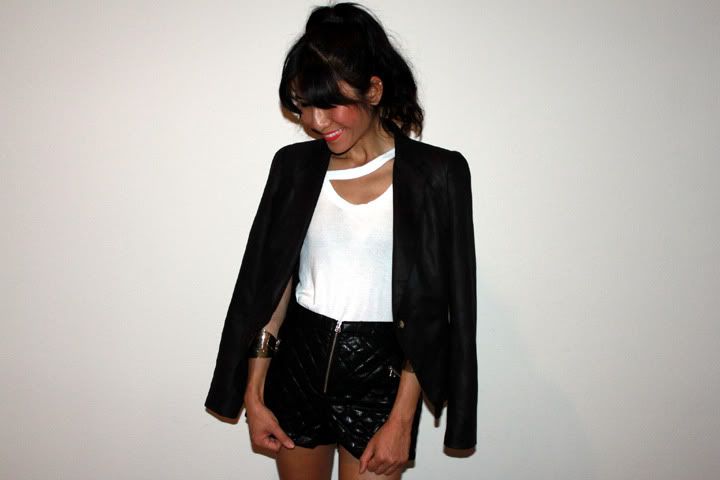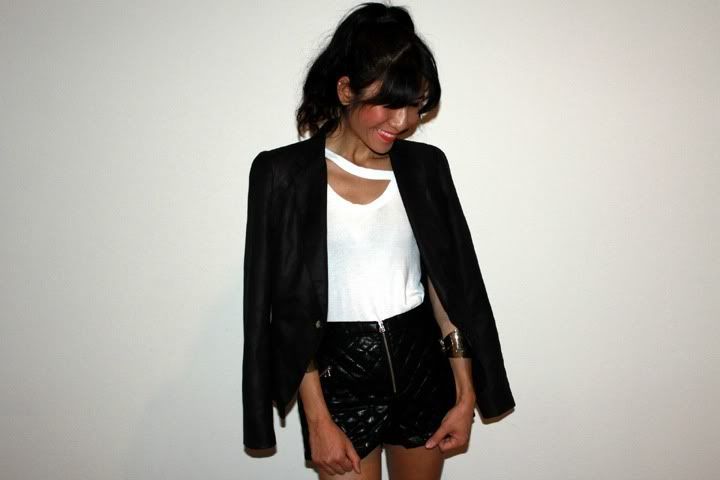 Zara blazer | Society of Les shirt (c/o) | Pixie Market shorts
New not your average white shirt, meet my new not your average black shorts.
Another day, another minimalistic look with a twist thanks to THE softest Society of Les shirt and these Pixie Market pleather quilted shorts with exposed zippers.
Happy Friday, loves!
xx, becs