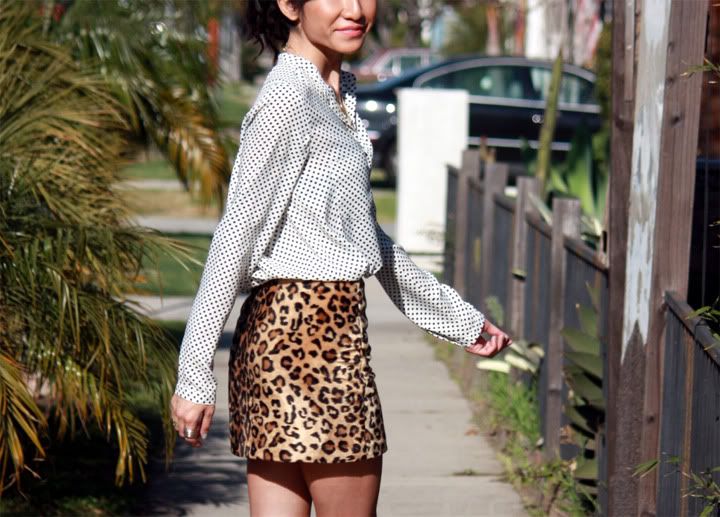 Zara blouse | fuzzy leopard skirt via Nasty Gal (borrowed from Mel)
Quick snapshot of what I wore on Saturday when it was 75 FLIPPIN degrees here!
On Friday, I picked up this polka dot blouse from Zara (also comes in navy and white) and am already brainstorming the countless options of complementary prints that can be paired on the bottom. Thinking houndstooth, florals, large polka dots and plaid would all work well.
Love the versatility a simple polka dot blouse affords you to step out of your comfort zone and play matchmaker for contrasting prints. When the statement opposites attract could not be more true!
xx, becs