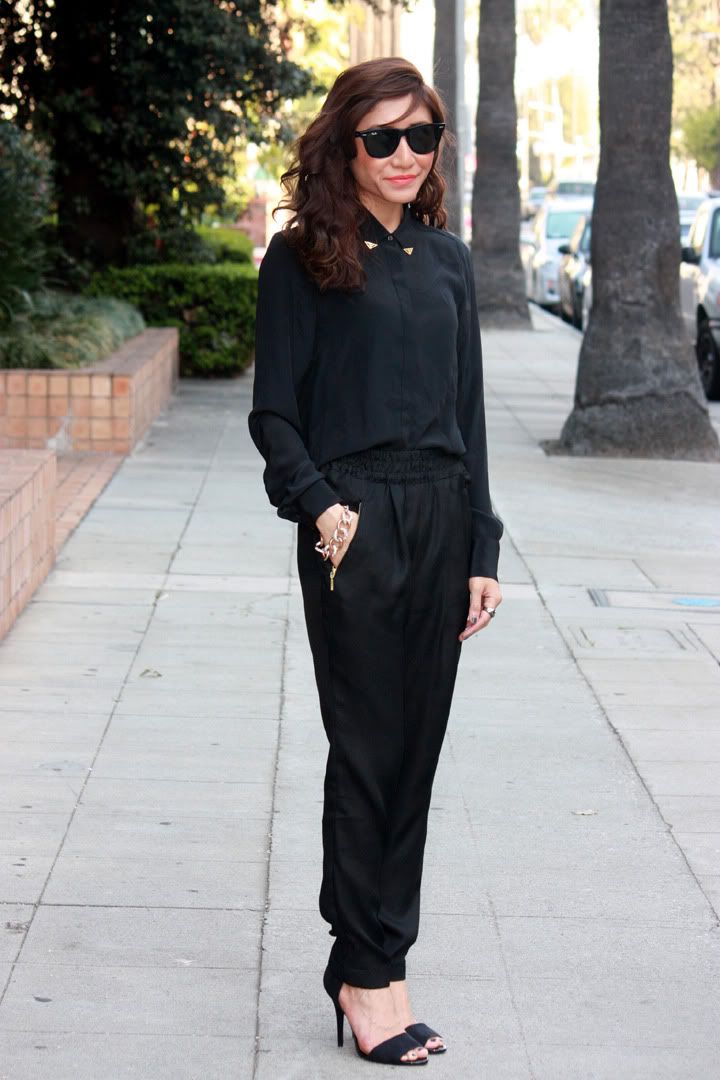 head to toe in Zara:  shirt, pants and shoes
… with the exception of my hair! After a three-year hiatus, I've gone back to being a brunette. Subtle but nice changes are what help keep life interesting and it was time to switch things up.
AND if you couldn't already tell by my last few outfit posts, I'm into minimalism in a HUGE way. During my last visit to ZARA, I had tweeted that I was having a field day there. These items were part of my haul and goal to balance my wardrobe by picking up staples that would serve as a strong foundation for daily outfits.
Hope you enjoy the weekend! It's supposed to hit 80 degrees this weekend here in Los Angeles. CRAZY!
xx, becs