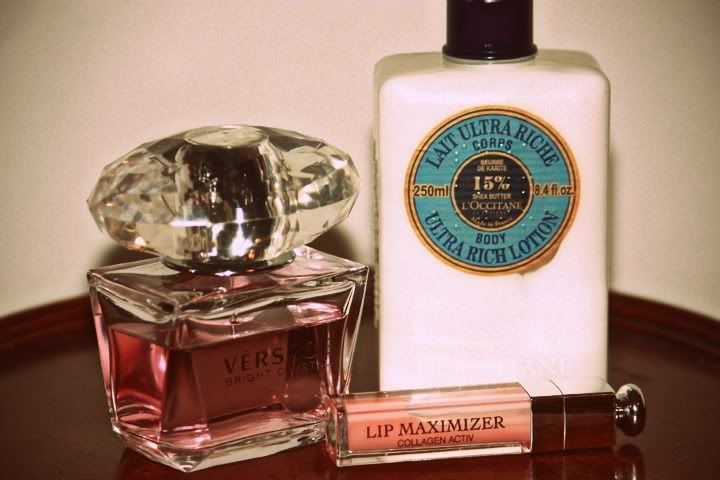 A good amount of women say they never leave home without wearing mascara. But since my eyelashes can barely hold a curl let alone mascara, I never wear it. Instead, rarely do I leave home without wearing these beauty essentials.

Versace Bright Crystal ($67): Sweet and fresh but not too overpowering, this has been my go-to scent for the past few years. Also scores bonus points for the lovely bottle.
Dior Lip Maximizer ($30): Truthfully, I don't wear this every day (and night) because it makes my lips look fuller; I wear it because it is ULTRA hydrating and my lips have never felt softer. Plus, I love the tingling sensation when you first apply it.
L'Occitane Shea Butter Body Lotion ($30): I don't really swear on anything, but I will swear on L'Occitane-anything. Hypothetically speaking, this would be the Superman of lotions because it does wonders. Worth every penny, apply this after you get out of the shower — your skin will thank you!

xx