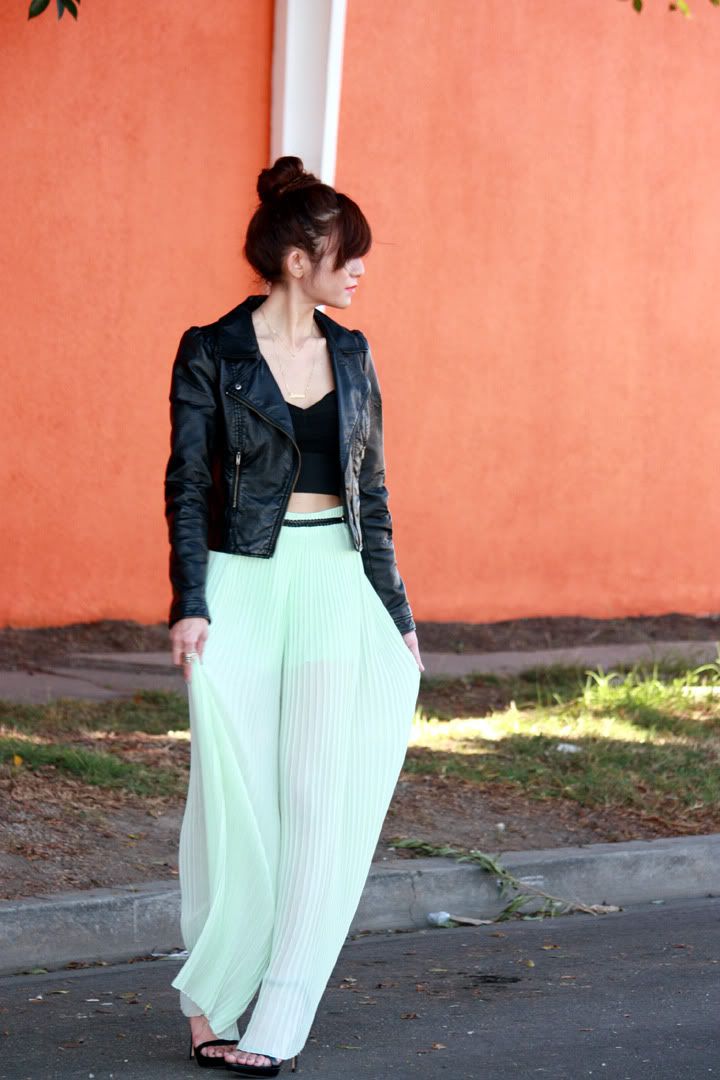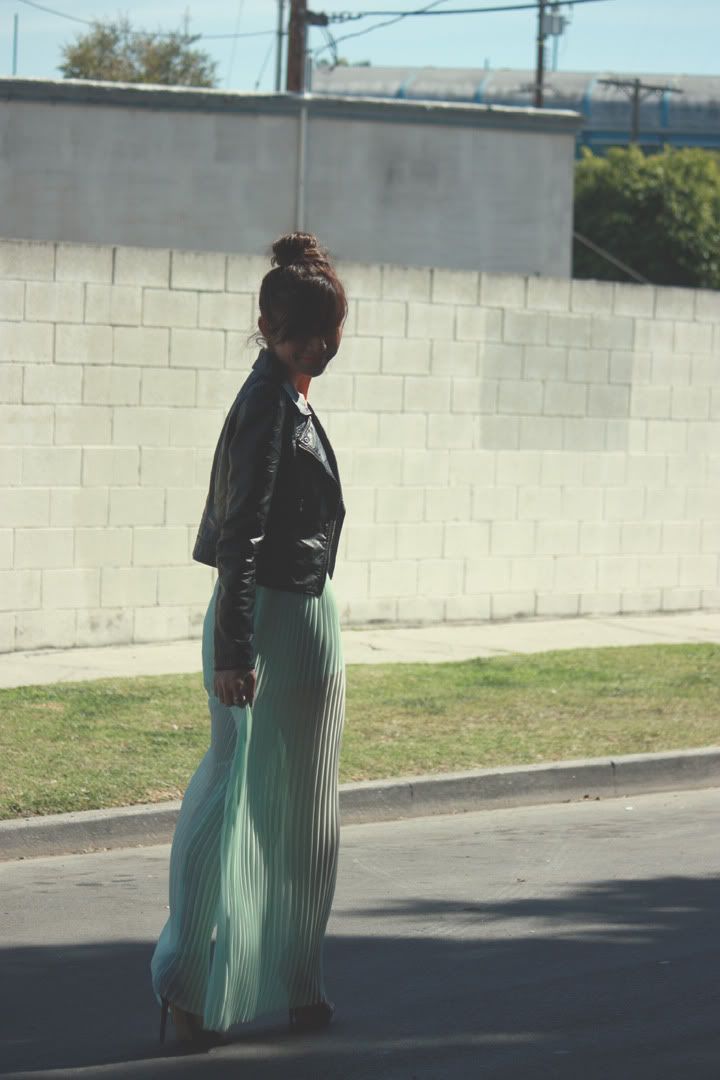 H&M jacket and crop top | Zara pants and shoes
If I had regrets, I regret not attempting to do a Flying Dutchman jump in these pants! Because these trousers are so massive in width, that photo would have been epic. Ah, next time.
Aren't you reminded of rainbow sherbert every single time you walk into a store these days? Not that I'm complaining — I love rainbow sherbert! When I'd get sick as a kid, besides chicken noodle soup, my parents would feed me Jello and rainbow sherbert. So I grew up believing that rainbow sherbert was part of the "get well soon" formula, and despite feeling crappy, would be excited for the opportunity to enjoy a ton of sherbert! Tricky, tricky parents.
Hope you have a great week!
xx, becs