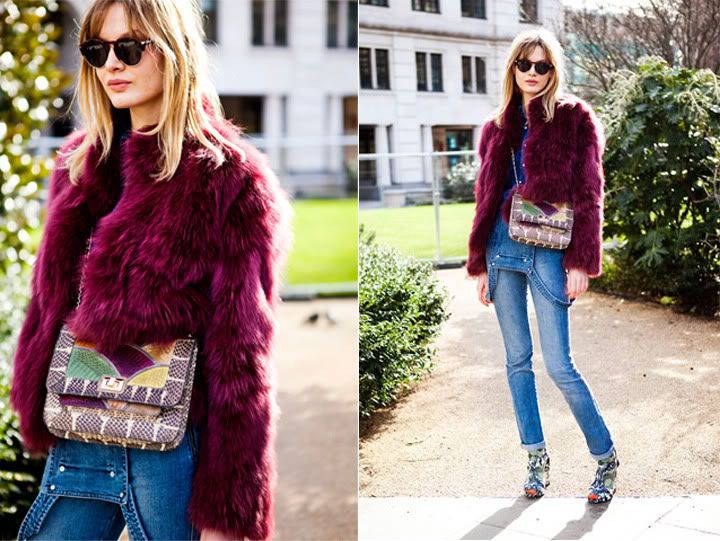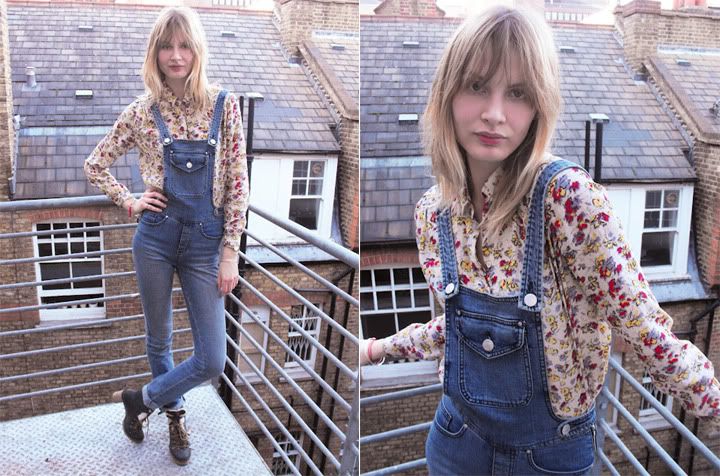 Victoria Sekrier in denim overalls is the exception to the rule. Or at least the "rule" I think many of us have in our minds about overalls being worn past a certain age. And when I say past a certain age, I mean 10. But then again, rules are meant to be broken. Especially when it comes to your own style.
Pretty obsessed with the way Victoria styled her Alice McCall Spider Overalls in the top photos during London Fashion Week. The key is that these are skinnies. After a quick search I wasn't able to find any skinny overalls and these Alice McCalls are from a few years back, I believe. But I love a good challenge, especially when it comes to shopping.
So overall, are OVERALLS a DO or a DON'T?
xx
photos via Glamour UK, Vogue UK, Models 1 Blog