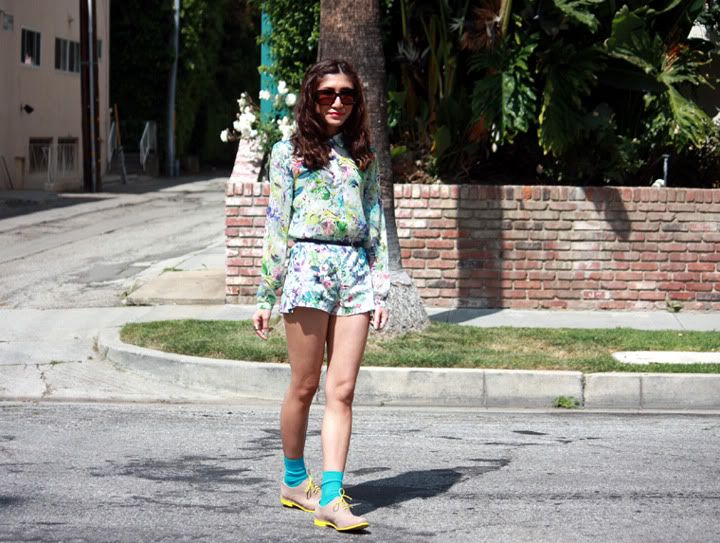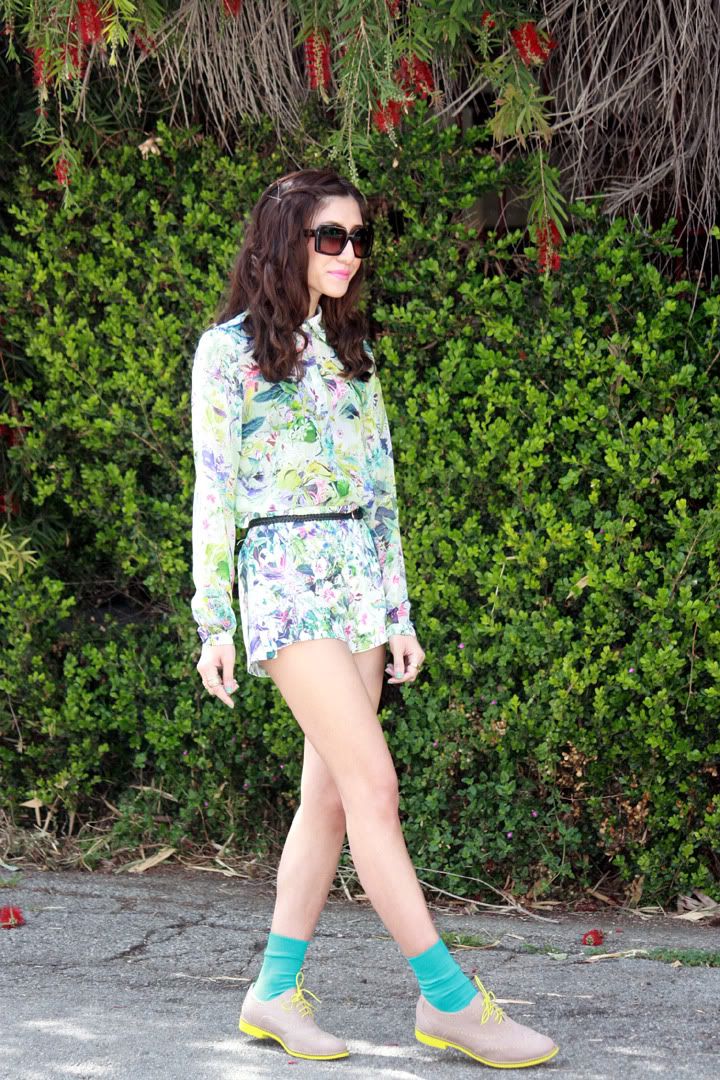 Zara floral blouse and shorts | Cole Haan Alisa Oxfords
BLOSSOMS on BLOSSOMS. Truthfully, I'm pretty picky when it comes to wearing floral prints. Is there too much blue? Too much green? Not enough pink or red? Are the flowers too far apart? Are they too small? Too large? AHHH. These seemingly ridiculous thoughts run through my mind — making or breaking my floral purchase decisions.
This set from Zara just got re-stocked both online and in-stores, so snatch the blouse and shorts while you can! Note that the blouse is completely sheer, though happily you can barely tell from these photos. The shorts are pretty mini too — likely far more appropriate for evening wear with a pair of strappy heels. Transitional AND romantical day-to-night clothing at its finest.
xx, becs