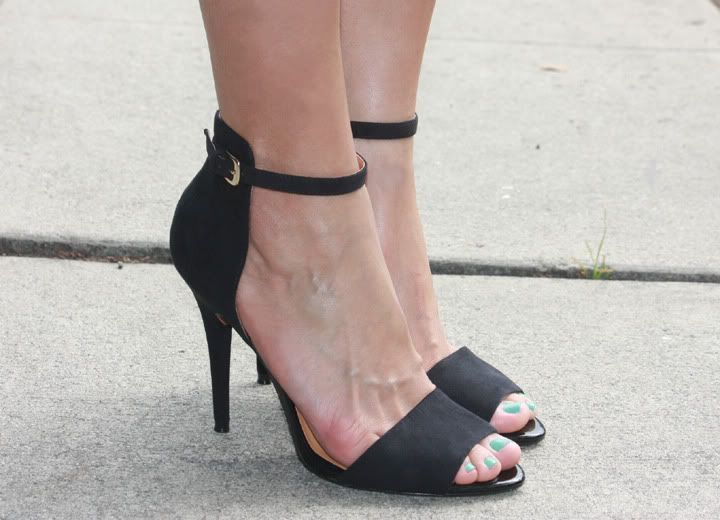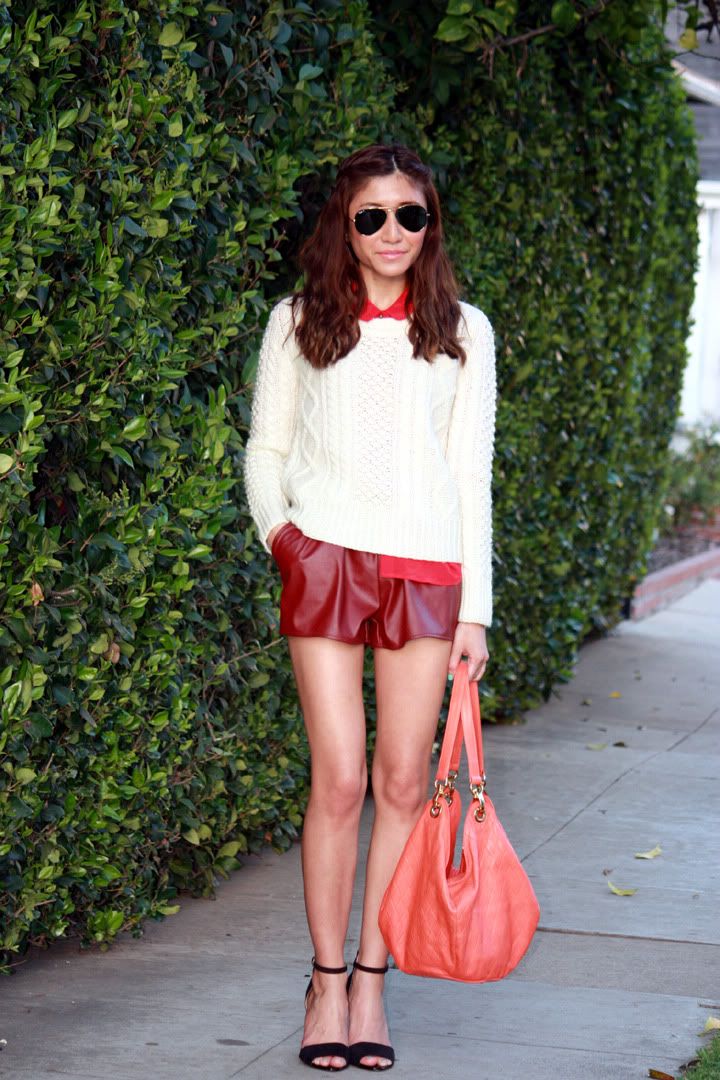 Alexa Chung for Madewell sweater and blouse | Dressmonster shorts | Zara sandals | Ralston handbag (c/o) | Ray Ban Aviators (c/o ShadesDaddy.com)
If I were to ever undertake the daunting six items or less challenge for 30 days, a cable knit sweater and red blouse would likely make the cut for my key staples. It's taken awhile, but I've finally learned how to build a wardrobe vs. stocking one with pieces I believed I needed.

Favorite nail polish color at the moment is this aquamarine hue from NCLA, fittingly named Santa Monica Shore Thing. It's that subtle but perfect balance to my red/maroon/orange look.
xx, becs