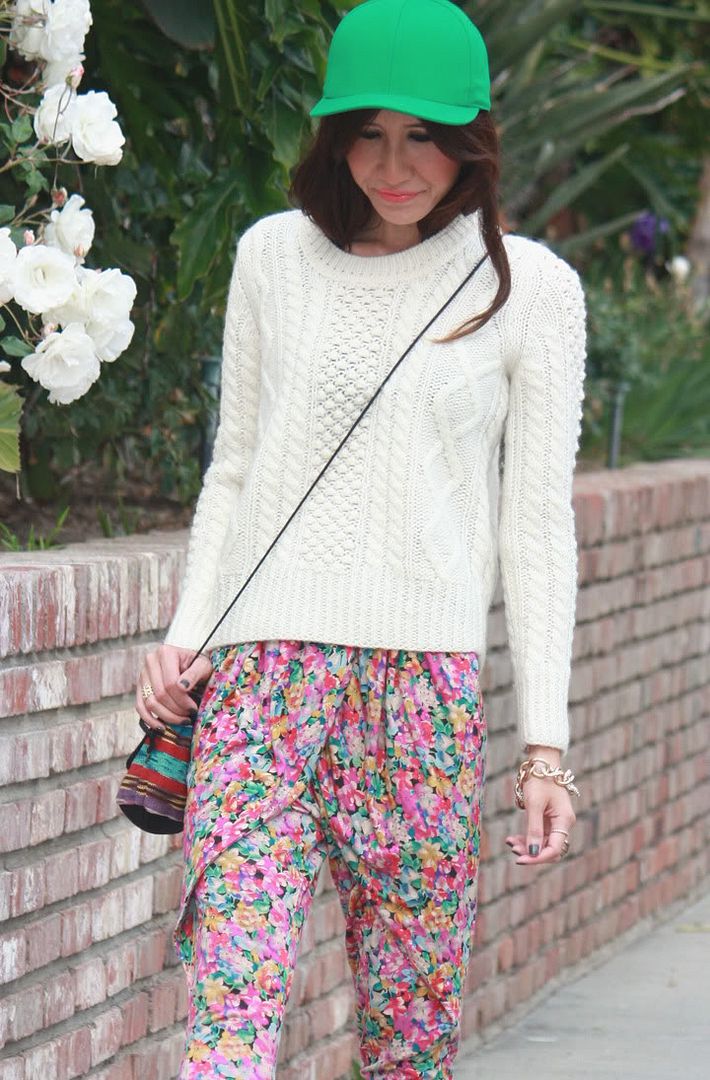 Alexa Chung for Madewell sweater – sold out (similar) | H&M floral pants (old) and men's cap | Zara shoes
You know those things, people, clothes you hold onto because you just can't bear to part ways with no matter how many times you try. They're the ones that you have the hardest time deciding whether they should be categorized in the KEEP or THROW AWAY BECAUSE YOU'RE BETTER OFF WITHOUT THEM pile. Really, the definition of a love/hate relationship.
And that is how I feel about these H&M floral pants — love them because they're ultra comfortable (rayon/spandex goodness) but hate them because… HELLO DROP CROTCH. An openly anti-drop crotch person, I gave in to the comfort these pants provide and the fact that I'd make sure to hike these babies up so the drop crotch is less apparent. Suppose that by now since they've passed the keep or toss test multiple times, they are meant to stay in my closet!
xx, becs