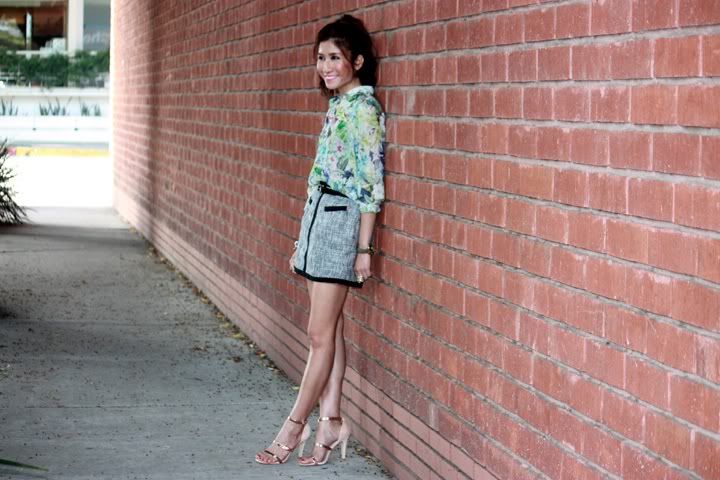 Zara blouse and shoes | My Wardrobe tweed skirt via Pixie Market

Remember that one time I accidentally wore my skirt BACKWARDS and didn't realize it until days afterward? See evidence below.
Lessons learned: never get dressed in less than a minute for an event and never be fooled by faux pockets!
xx, becs