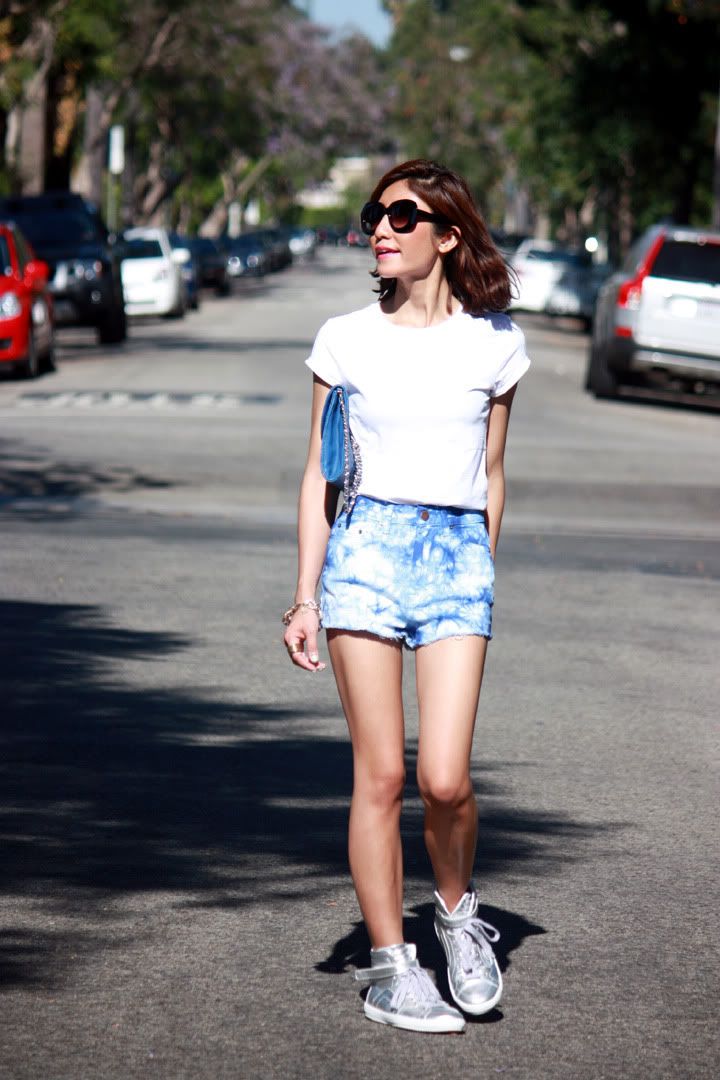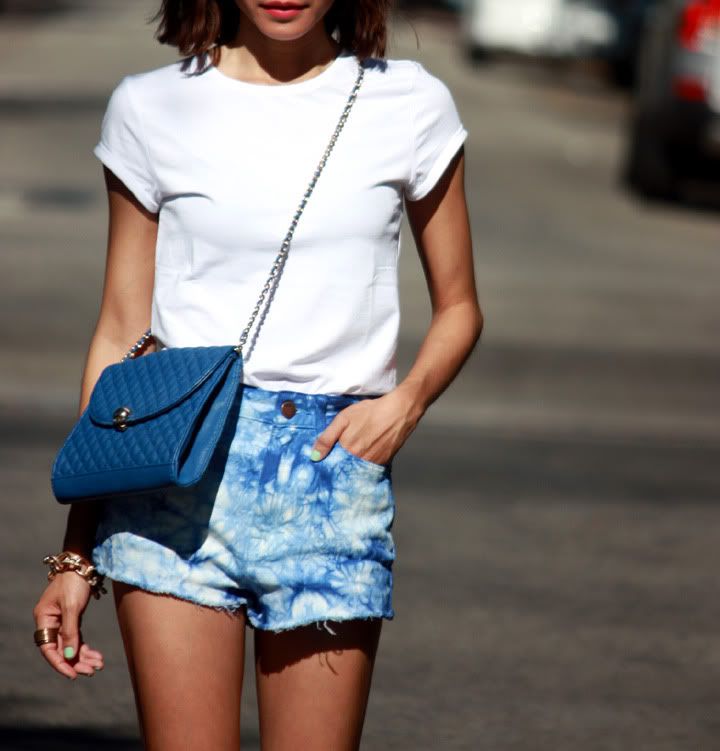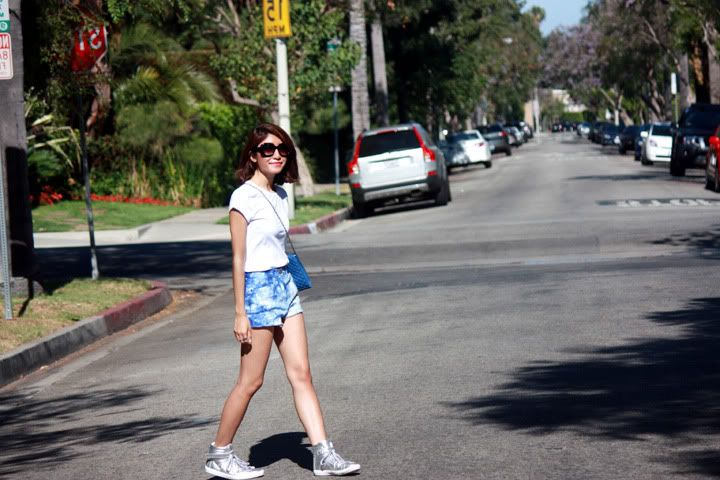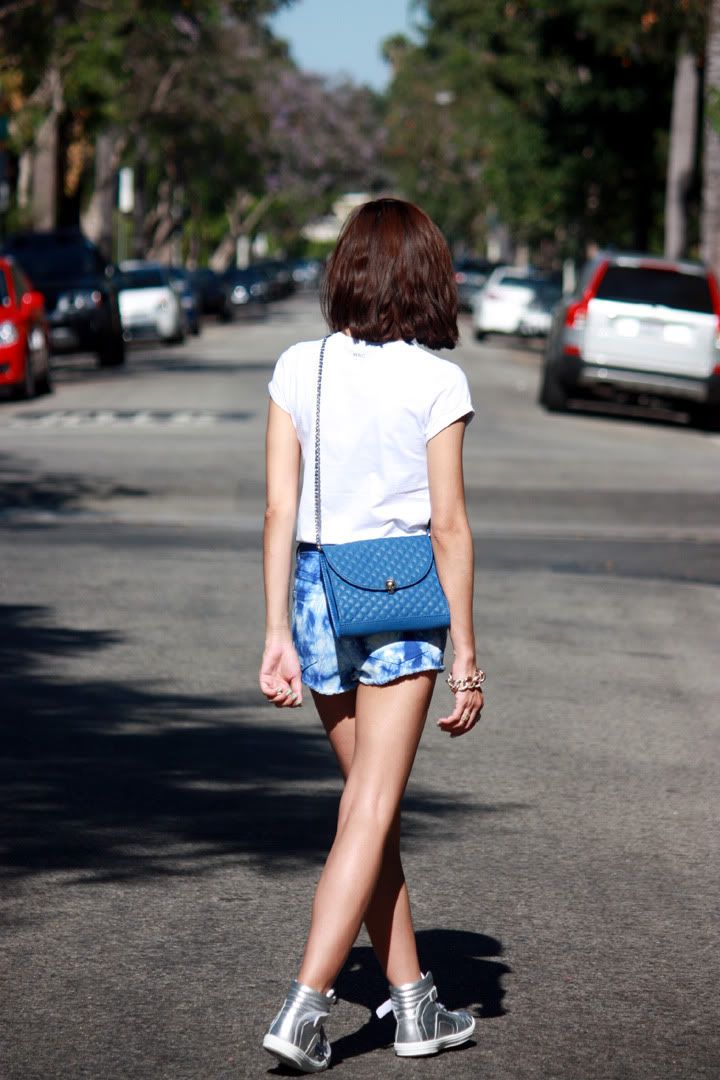 Mango t-shirt and bag (c/o) | BDG shorts | Pierre Hardy Metallic Leather High-Top Sneakers via Net-a-Porter | SEE sunglasses
LIKE putting on a brand new pair of socks, there is nothing like wearing a crisp white t-shirt for the very first time. Hashtag LITTLE THINGS.
This past weekend, I took advantage of Mango's current sale and picked up this fitted, rolled sleeve cotton t-shirt (with THE perfect amount of spandex/stretch) for $12. OH YEAH. Knowing I wanted to keep my look summer breezy and inspired by all the tie-dye in the 2013 Resort collections (LOVE), I paired the t-shirt with these tie-dye denim shorts and my new Pierre Hardy silver high-tops. Can you say business on top and party on the bottom?!
Thanks so much to DailyBuzz Style for letting me partake in the classic white t-shirt style challenge!
xx, becs