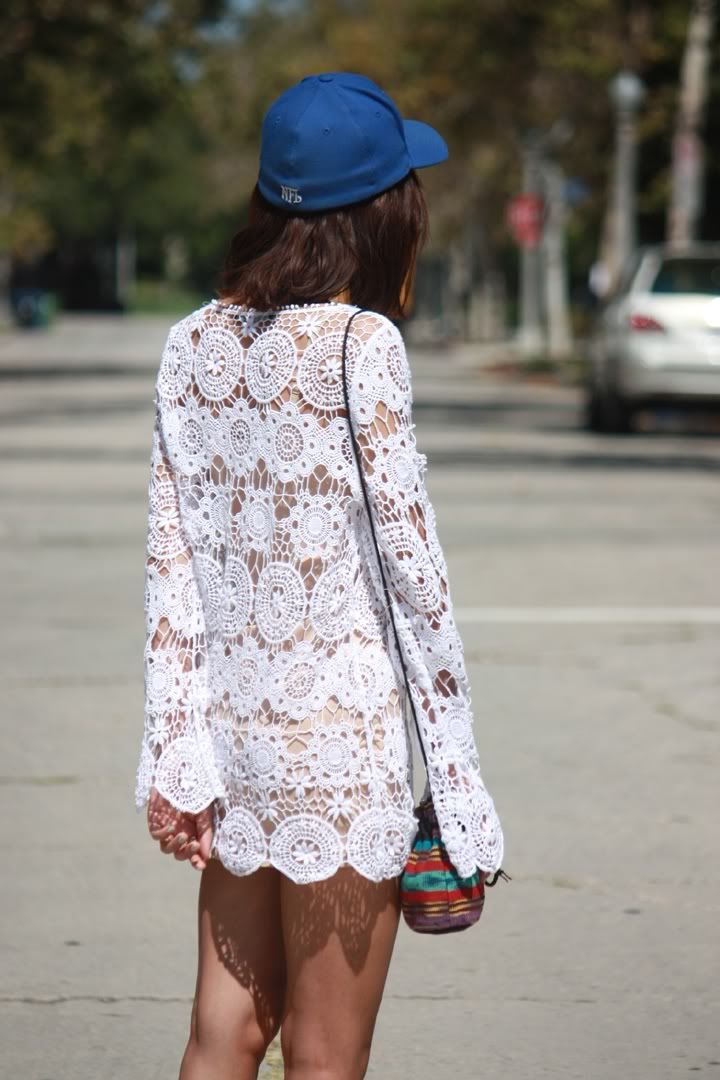 Zara crochet dress (no longer online – available on sale in-store) | dad's old NY Giants cap | old pouch from a street fair | Ray Ban Aviators (c/o ShadesDaddy.com)
REALLY have my dad to thank for letting me steal have a few of his old baseball caps, thereby kickstarting my recent obsession with snapbacks. The amount of extra time I've poured over snapback sites, searched on Etsy and eBay for caps and watched YouTube videos about customizing snapbacks is, to put it bluntly, obscene.
Wore this casual crochet get-up to the Hester Street Fair on Saturday where Mel and I bumped into Jooyoun (center) from Shop Publik. Such a fun surprise seeing her!
Here's to kicking ass this week!
xx, becs