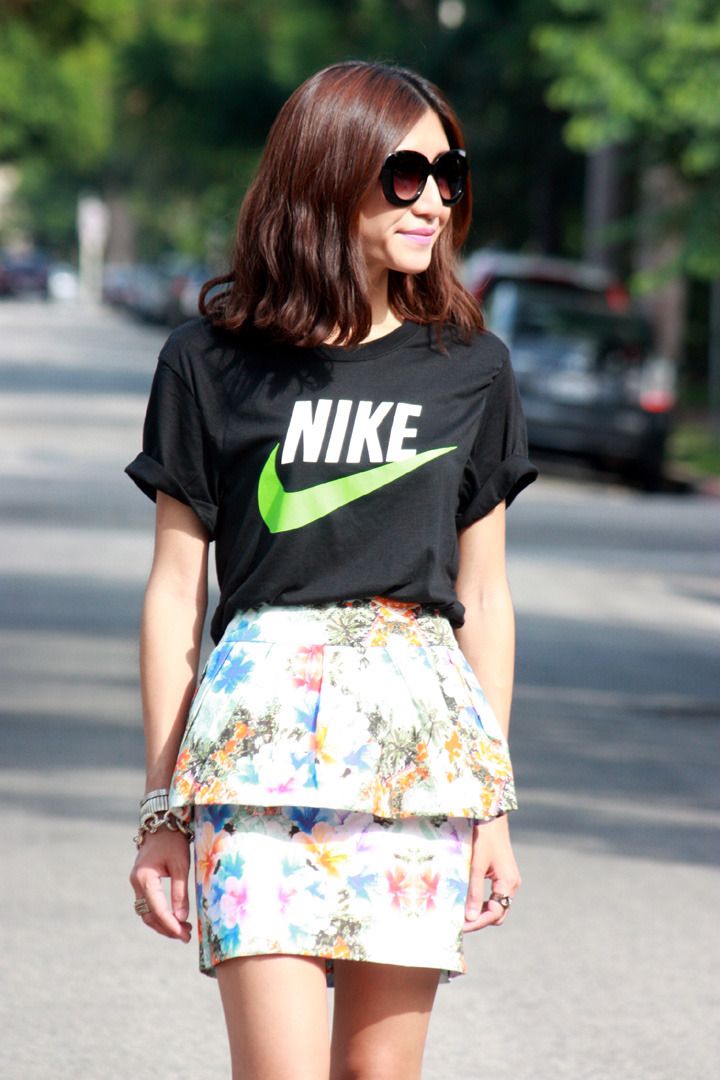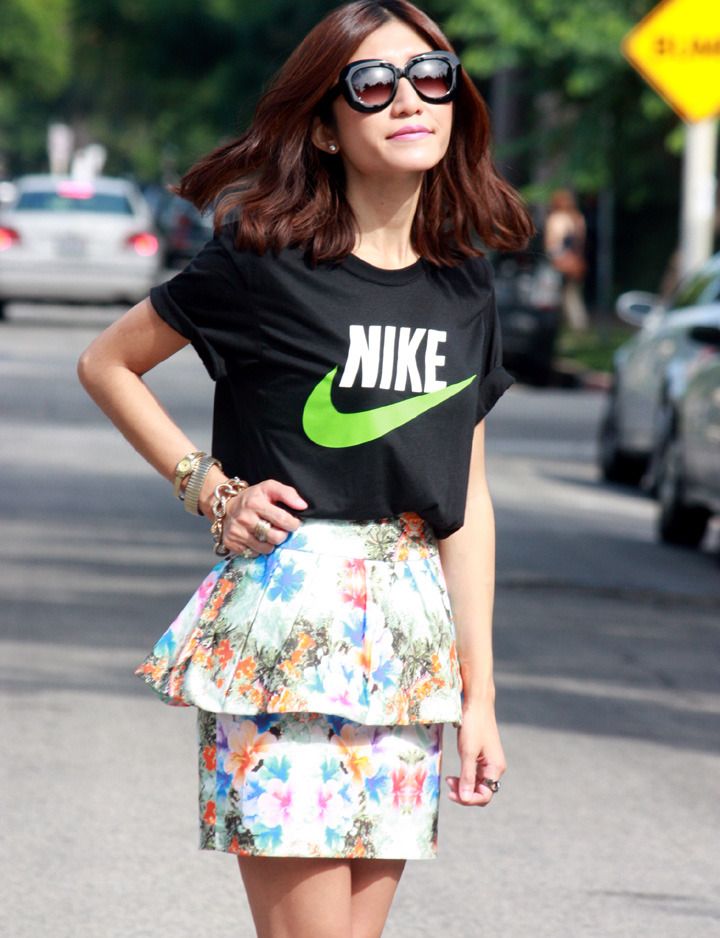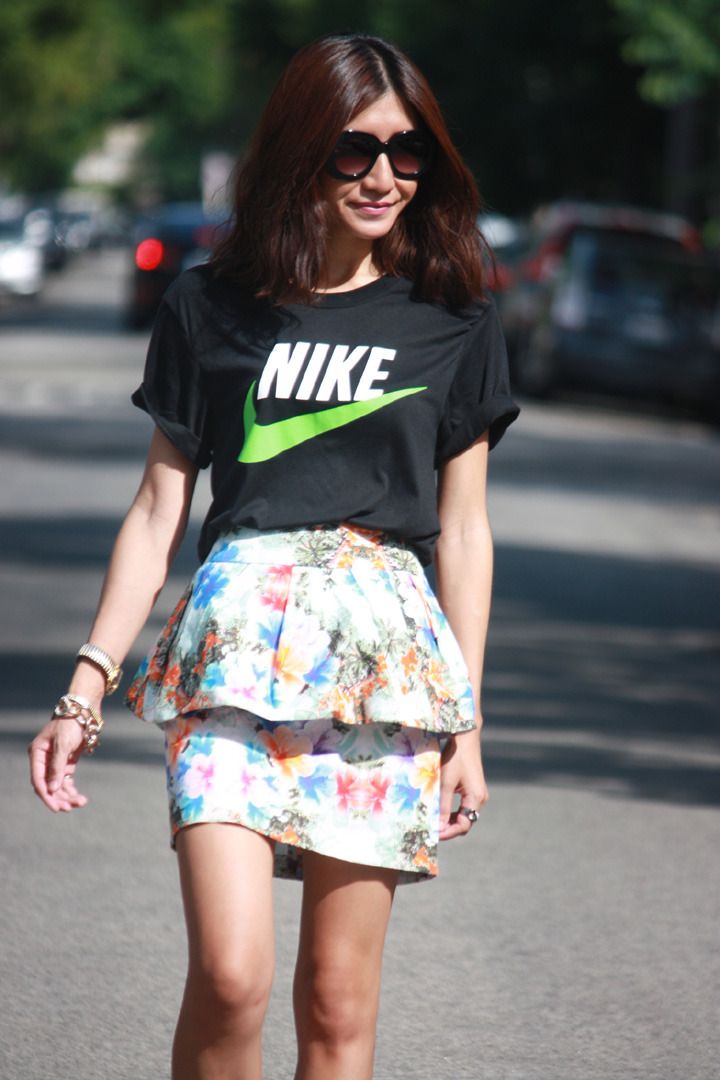 Nike men's t-shirt / (old) Zara skirt (similar at Topshop) / Pixie Market flats / SEE sunglasses
The inherent randomness of pairing a graphic t-shirt with florals, plaid, paisley and almost any other print bottom is the very reason I like this combo so much. Things that shouldn't make sense but just DO. Kind of like that Burger King bacon sundae, which I've tried not once but twice, and pretty much loved. Though everything is really better with bacon, am I right?
Now if only I could locate my 90′s 'NO FEAR' t-shirts! MOM (since I know you're reading this), I hope you didn't throw those away! Because a future outfit post wearing a 'NO FEAR' t-shirt and some paisley print pants would be kinda amazing.
xx, becs