In great company this week, with my Man Up post being included in the latest Links à la Mode. Thanks for the love, IFB!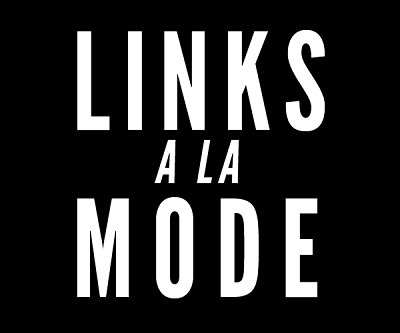 Let's Hear It For The Boys
Edited By Taylor Davies
For this week's LALM round up, I'd like to pay tribute to the men out there. I've noticed over the past few months that we've had a lot more menswear bloggers contributing their posts to the forum, showing their taste, their interpretation of trends and great writing style. Sprinkled in with Russian style icons, DIY projects and a gorgeous photo shoot set at a chateau in France – you'll find some menswear posts that will inspire the dudes and the ladies.
LINKS À LA MODE
|

THE IFB WEEKLY ROUND UP:  OCTOBER 18

th

SPONSOR:

Shopbop Sale: Joie, Black Halo, Josh Goot, Zimmermann, PJK, Enza Costa, Olcay Gulsen, By Zoe, Saloni & Matiko