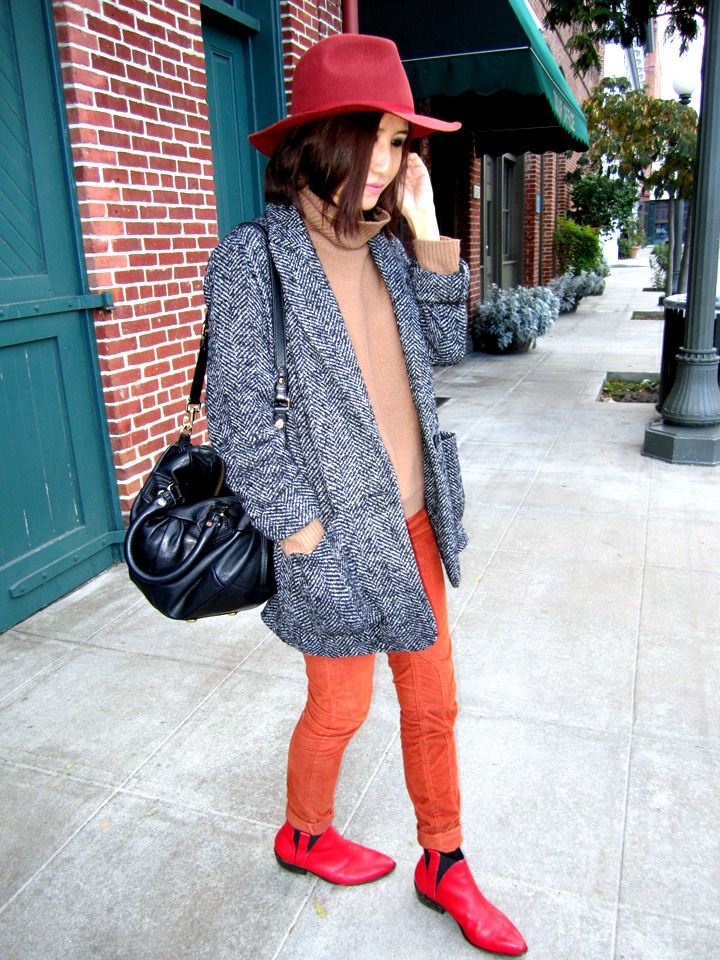 Mango coat / Zara turtleneck sweater & pants / Pencey Dolce Vita boots via Thrifted & Modern / Madewell hat
Calling this look my autumn effect. On a non-print wearing day, I enjoy the challenge of combing through my closet to see which complementary colors I can pair together. Sometimes it works, sometimes it doesn't. But when it does — like this time — I'm reminded about the necessity of stocking up on varying shades of colors that fall into the same family.
I'll be back to posting regularly now that (real) life has calmed down a bit. Hope you've all been well!
xx, becs