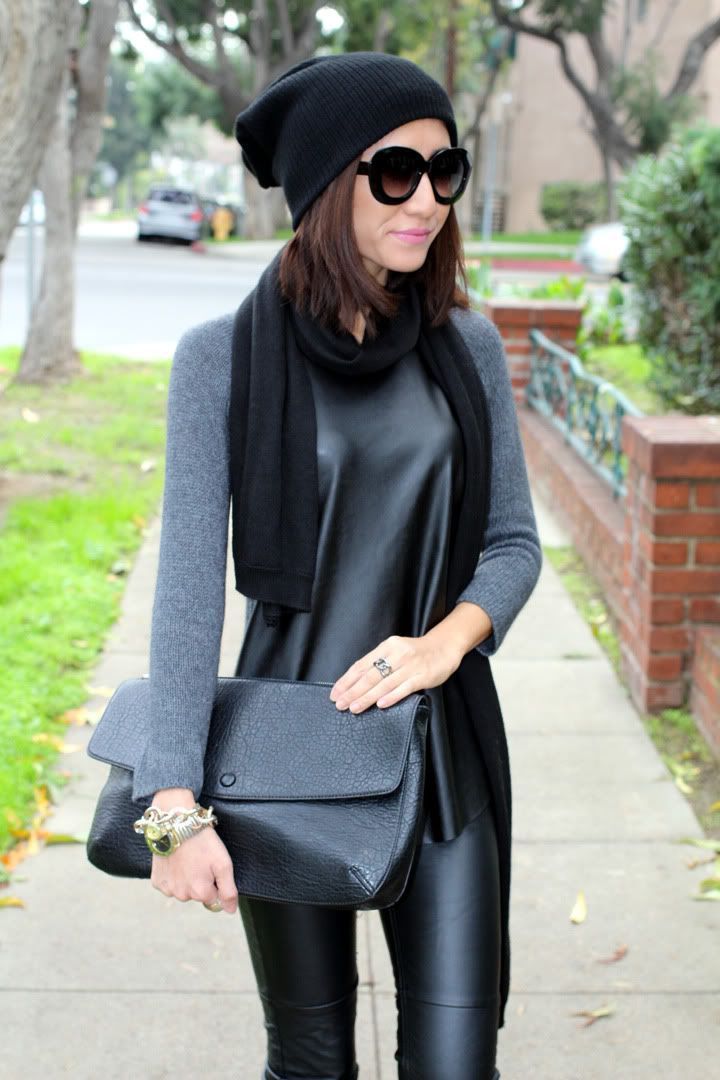 Zara sweater & bag / H&M pants (old) / Topshop beanie / Nike Eclipse II Premium sneakers / SEE sunglasses
Heading home to the northeast for the holidays and thought I'd start prepping for the brutal temps by breaking out the beanie and scarf. Just need to dig out my leather gloves and I'm all set to brave the cold! Los Angeles has turned me into a complete wimp when it comes to withstanding any temperature below 50 degrees. I know, so pathetic! Can't wait to dig into the comforts of home — the highlight being treated to my mama's yummy home cooking!
Wishing you and your fam all the best for the holidays!

xx becs