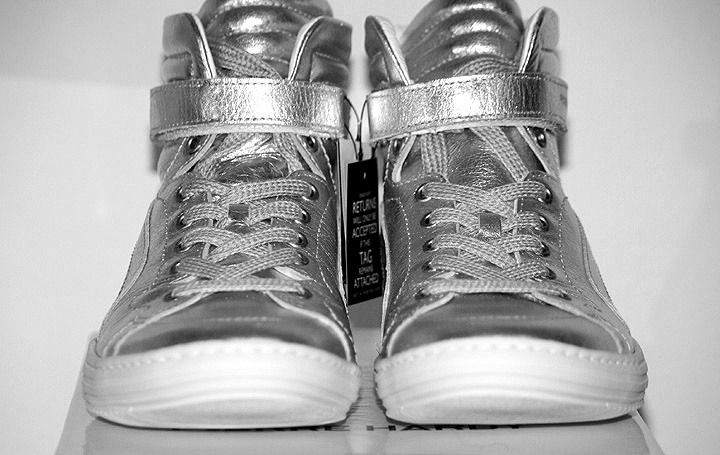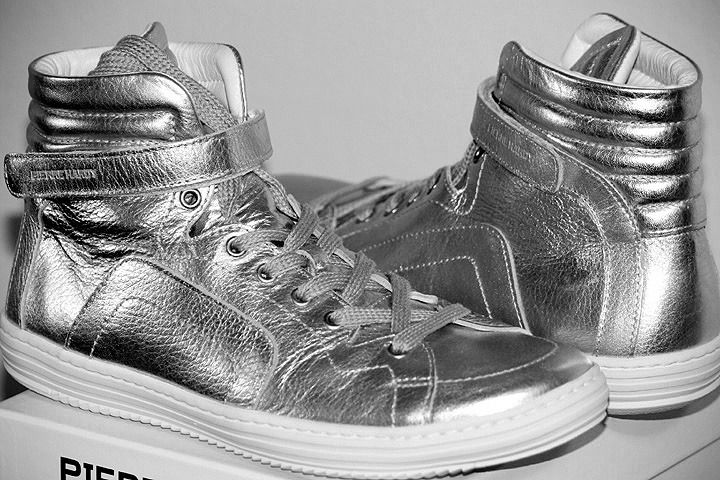 KINDA love telling people my shoe size and seeing their reactions. "You have big feet for such a petite person!"
I had scored these Pierre Hardy Metallic Leather High-Top Sneakers during Net-a-Porter's annual half off sale but got a size 40 (FR) because that's what I typically wear in sneakers. And though I could make them fit because of the velcro straps, they look MASSIVE to the point of RIDICULOUS on my feet. Like dude-big. If you put me in a line-up with guys and only showed our feet, I'm pretty sure everyone would assume I was a guy.
Luckily, I managed to snag a size 39 when it came back into stock the other day and can't wait to receive them. Plan to pair these high-tops with really minimal looks that include dark blazers, t-shirts and mini skirts.

If you prefer these in gold, Luisaviaroma is doing a pre-order for them right now!
xx, becs