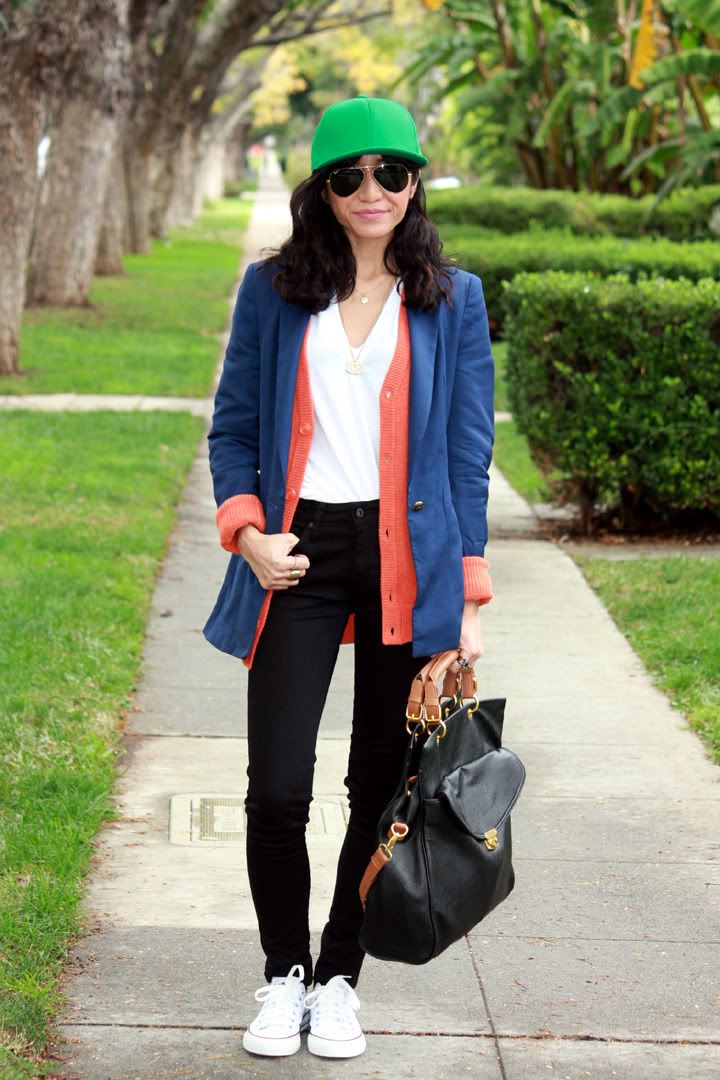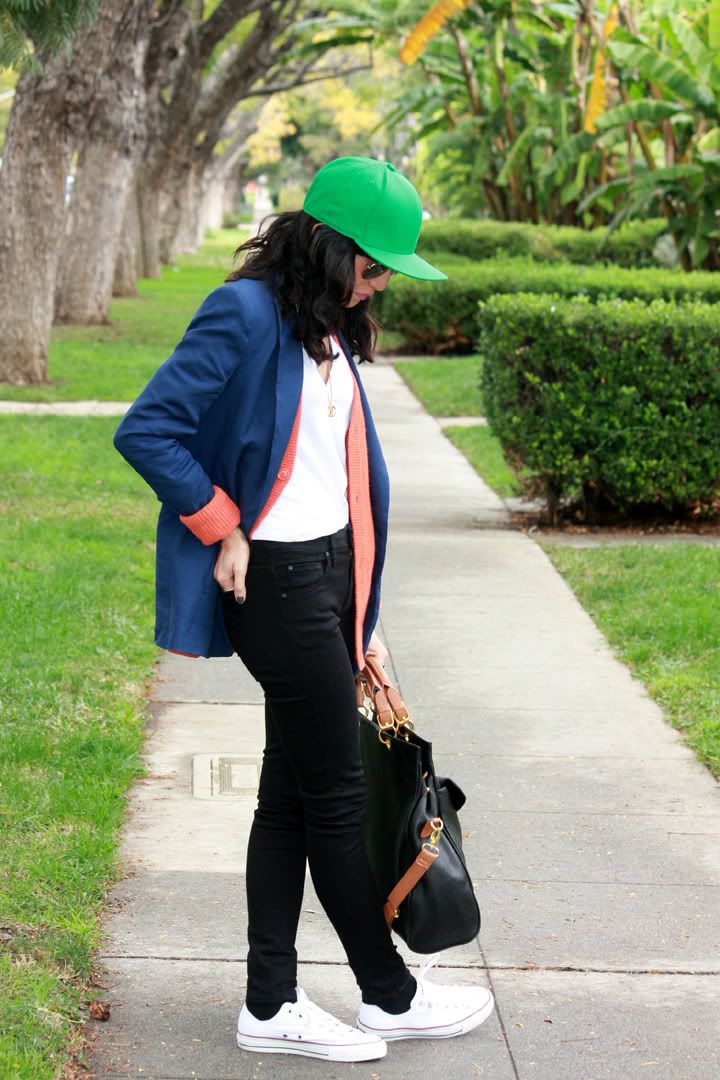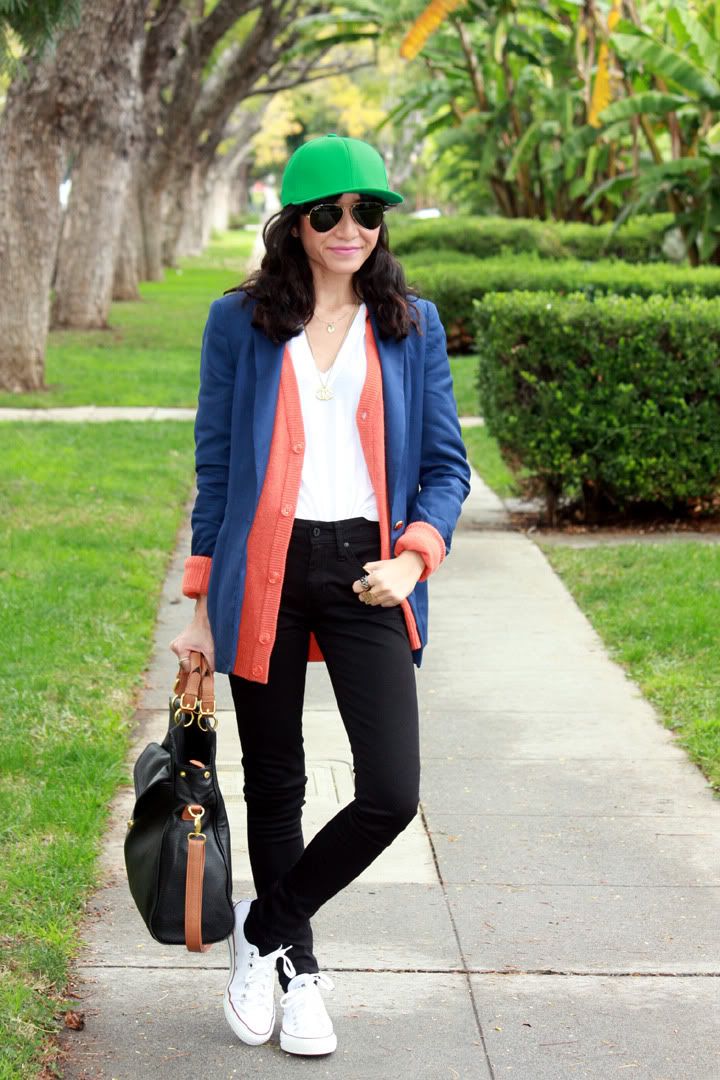 James Jeans Couture Skinny (c/o) | Zara blazer | BDG men's cardigan | H&M men's cap | Converse sneakers | Ray Ban Aviators (c/o ShadesDaddy.com)
A flattering pair of jeans is like a man and good pizza in Los Angeles: hard to find.
Aside from the great fit and comfort, the absolute best feature about this pair of James Jeans Couture Skinny is the extra lift it provides my less than endowed ass. Who knew very light padding sewn into the back pockets would provide that something something my rear so desparately needs and craves? KEEPER.
Taking cues from my weekend full of simple comforts, I decided to go comfortable minimalist. Guess you can tell that my love affair with color blocking continues as well!
xx, becs