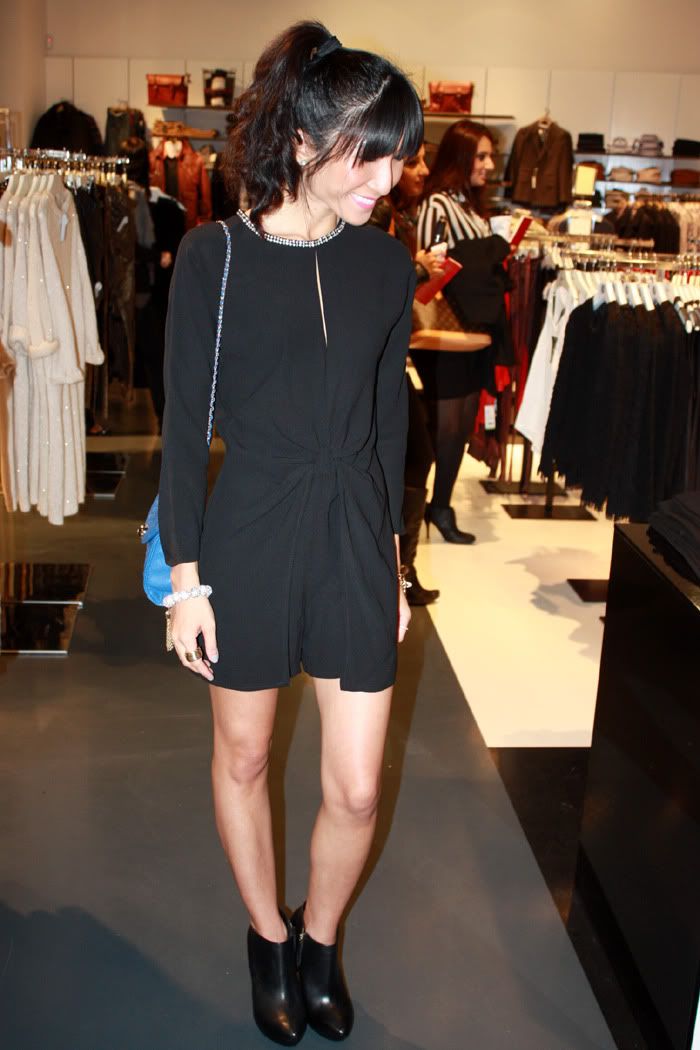 Head to toe in Mango!  Loved this rhinestone neckline playsuit with a keyhole slit; perfect for my upcoming holiday parties.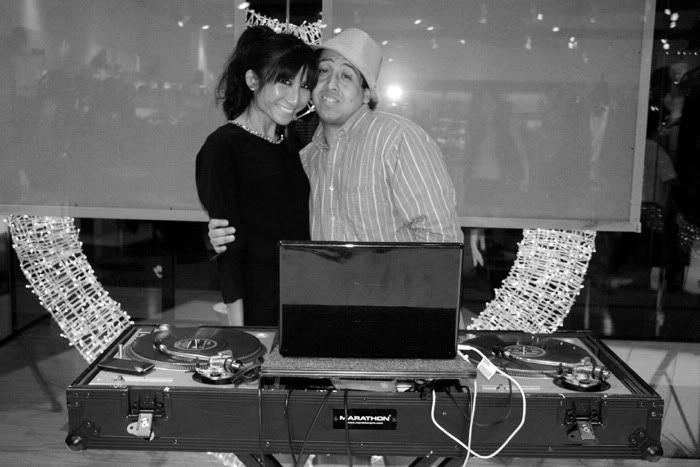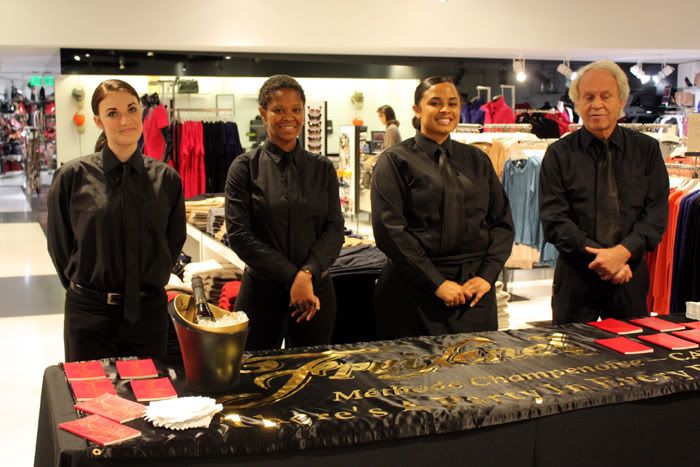 These shoppers were so cute.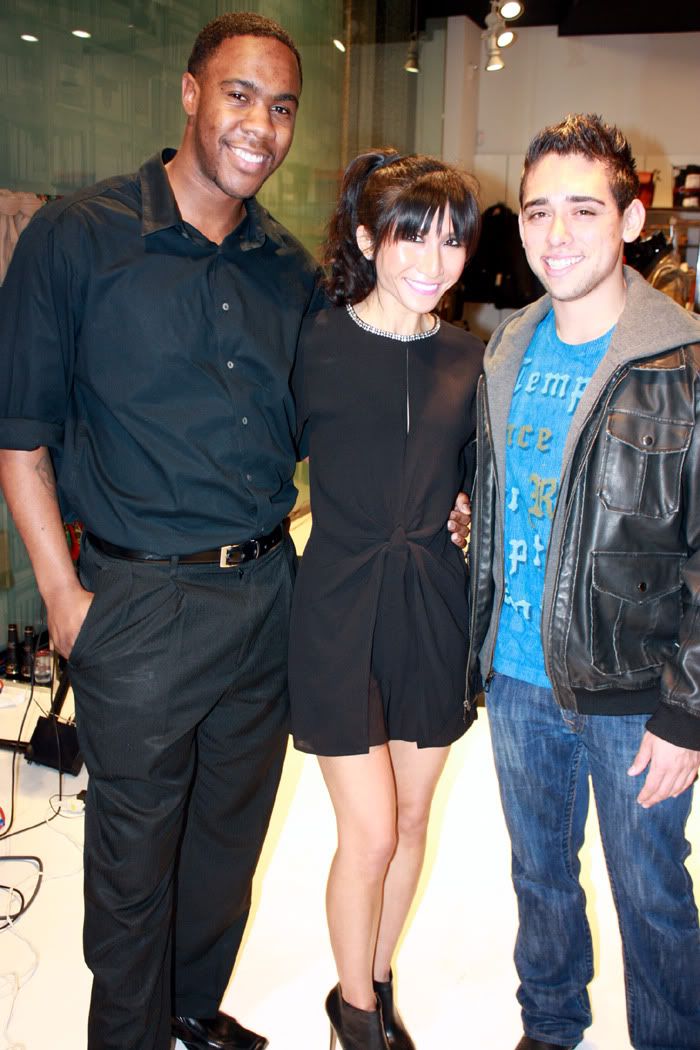 hanging with my buddies VaShon and Steven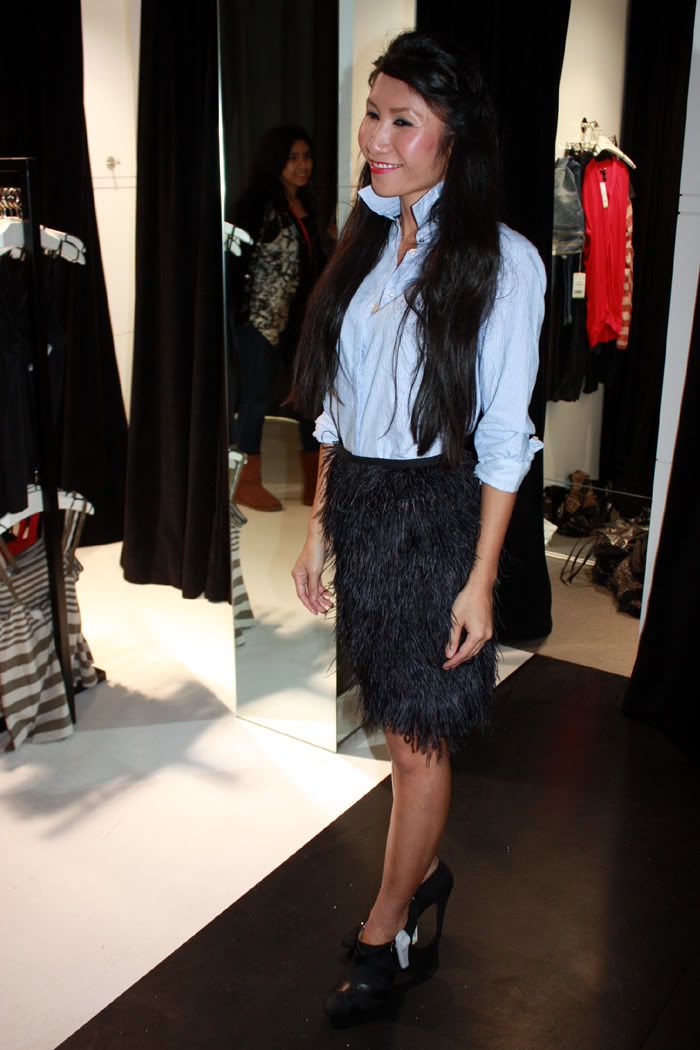 Mel paired a button down shirt with this amazing feather skirt for her first Mango-styled look.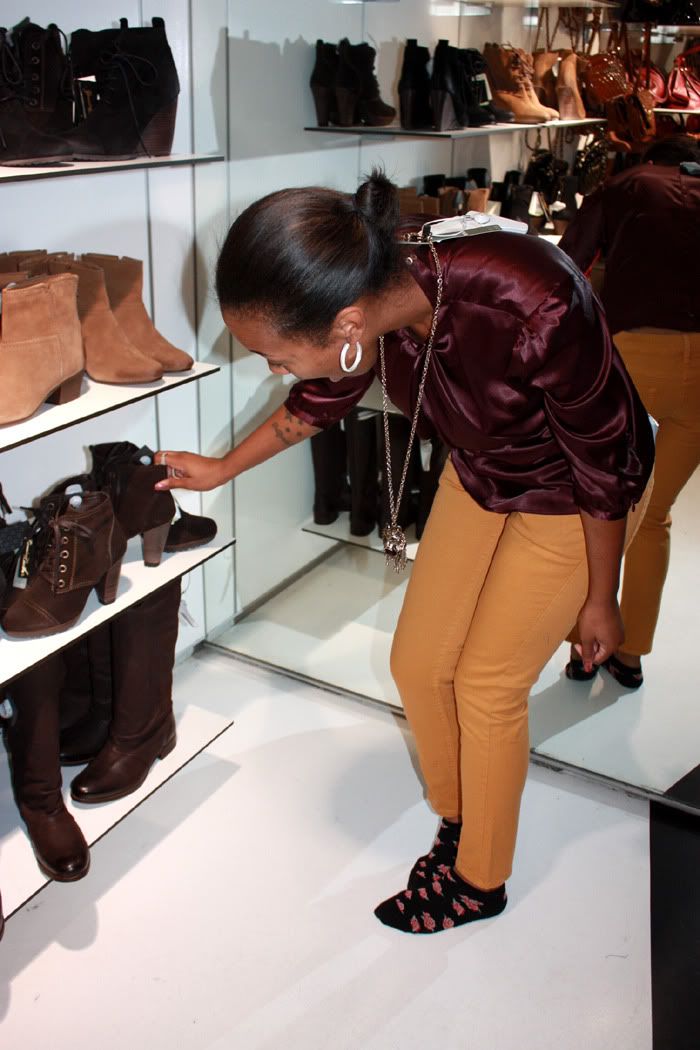 Tiara browsing the boots to finish off her look.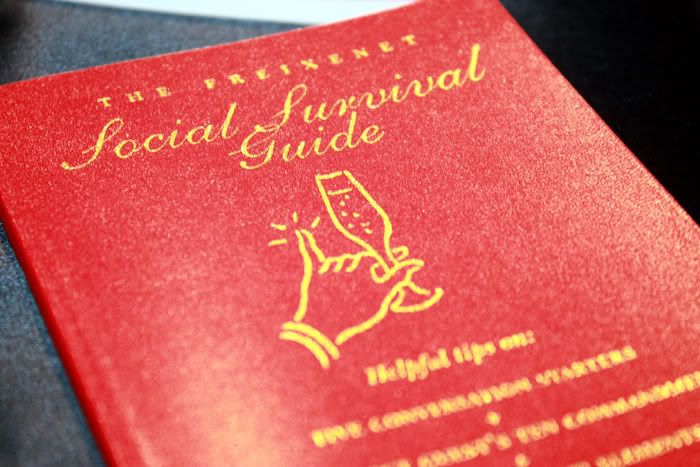 This velvet rhinestone dotted dress with the low mesh back was my absolute favorite!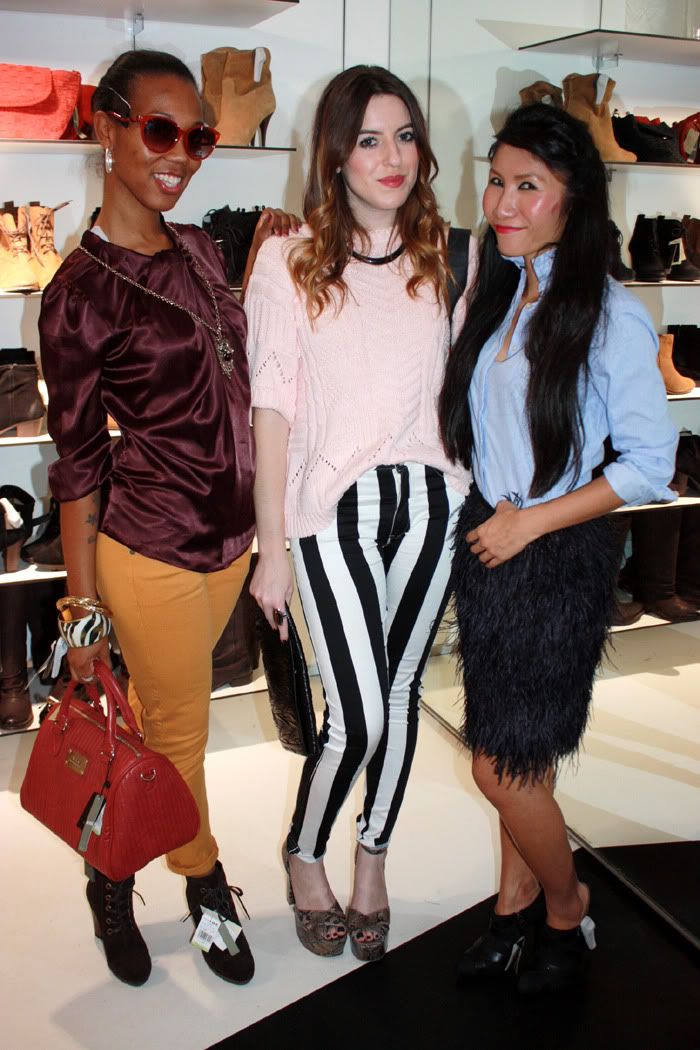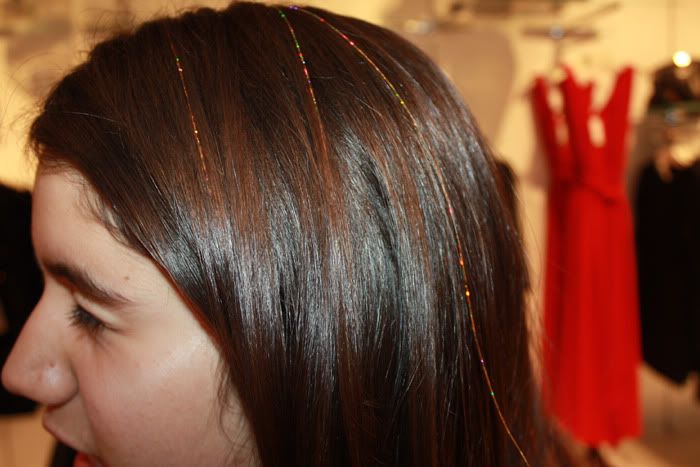 Spotted these fun shimmers in a shopper's hair, which I now want to get for the holidays.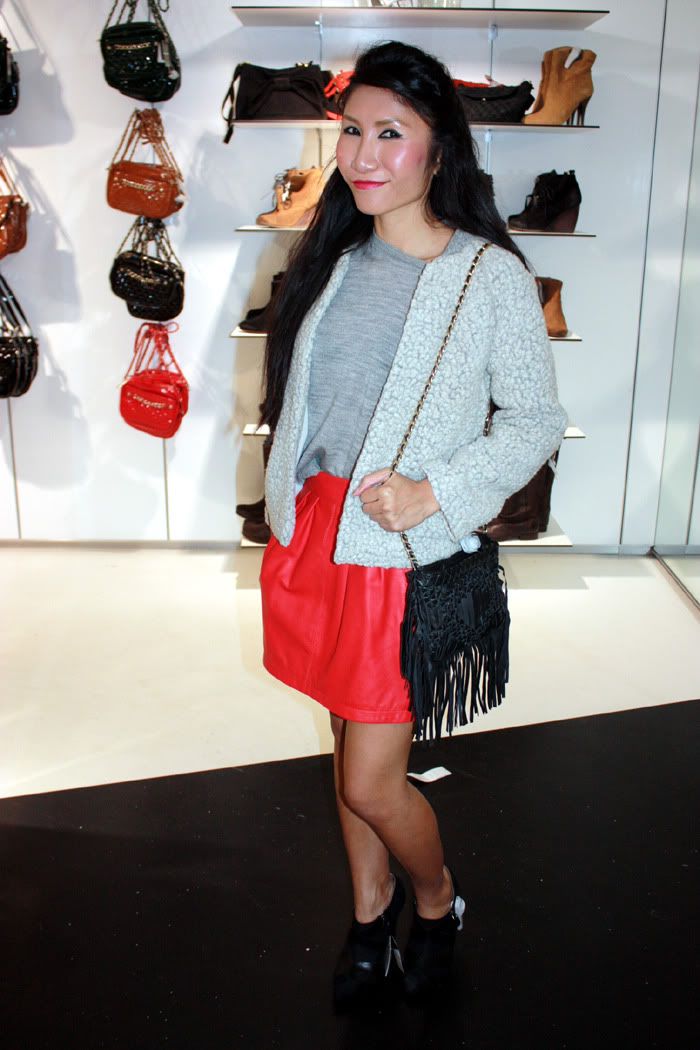 Mel's second look featuring this amazing red leather skirt — another wishlist addition!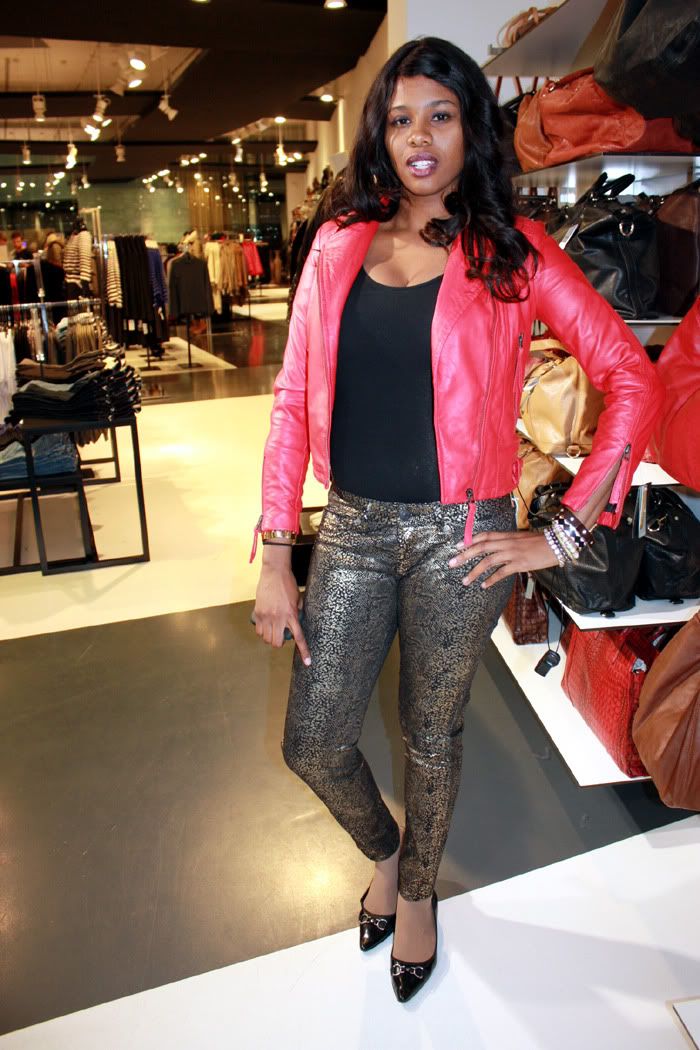 Hillary rocked that amazing red leather jacket with the gold speckled skinny jeans. LOVE!
announcing the three best Mango styled looks of the night!
Shopper Elizabeth won a $100 Mango gift card for her chic look — a white sleeveless top, black leather mini skirt and killer pair of pumps.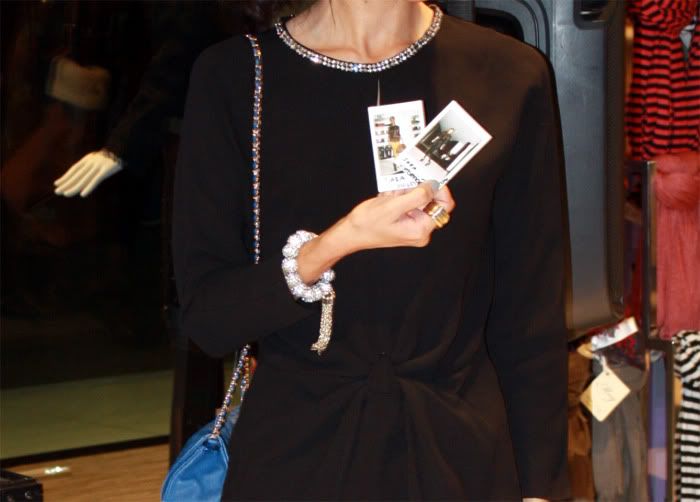 Second place winner Sarah layered leggings under shorts for a great transitional winter outfit.
And the $300 Mango gift card winner is Tiara, who stood out with her mustard and eggplant color combo look! We also loved how she accessorized with the brown boots and bag, which complement the overall color palette of her outfit.
Melissa & Mel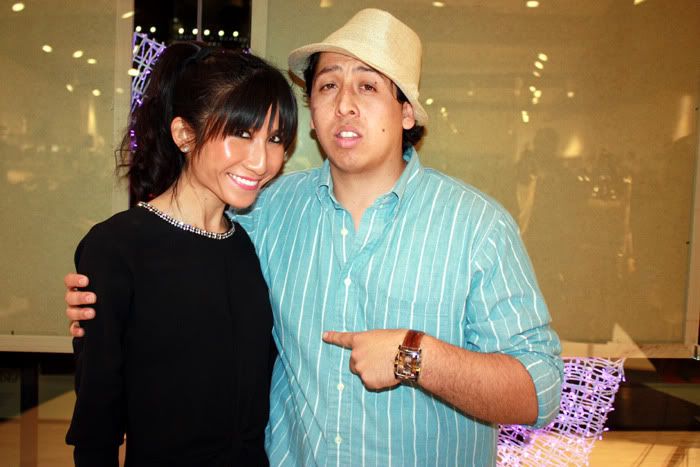 with DJ LAPAZ
Had such a fun time hosting the MANGO shopping/styling event last week in Santa Monica! Thanks so much to everyone who came out, styled themselves in Mango from head to toe and entered the competition at the end of the night. Everyone looked SO fabulous that we ended up choosing 5 finalists, and then narrowing our choices down to the top 3. Congrats to the winners!
Special thanks to my twin sister, Melanie, for taking the majority of these snapshots and to Neekoh, Ari, Hillary, Tiara, Melissa, Liz, Steven and VaShon for being amazing friends and showing their support. ♥
Thanks, MANGO, for the memories!
xx, becs