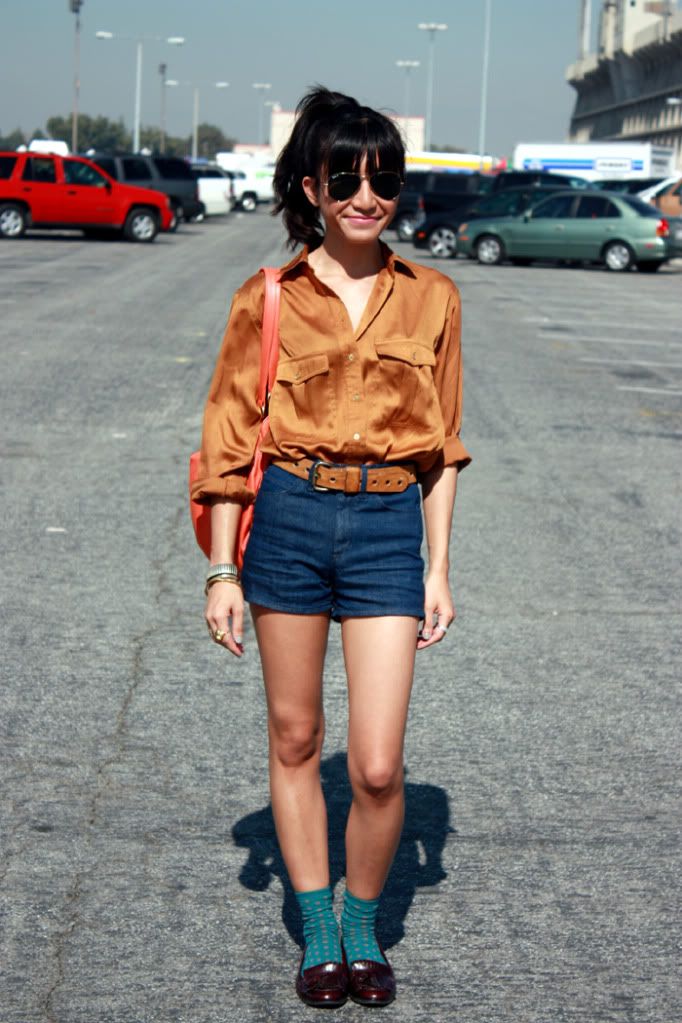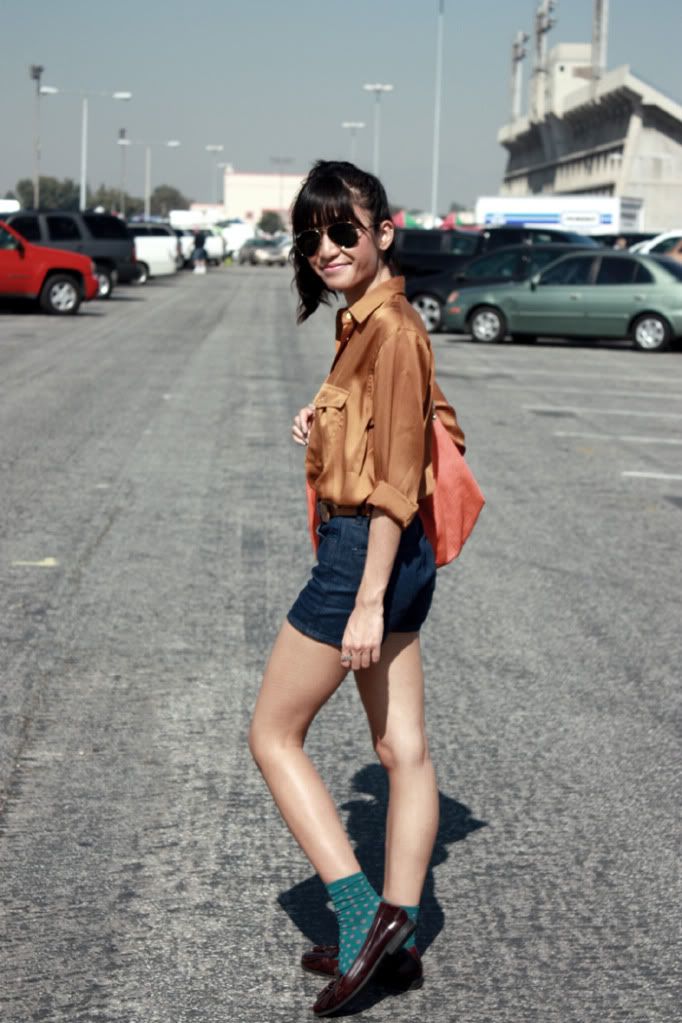 Zara shirt and moccasins. Alexa Chung for Madewell shorts. mom's vintage belt. H&M socks. Ralston handbag (c/o). Ray Ban Aviators (c/o Shadesdaddy.com)

If this outfit looks familiar, it's because I ripped off was inspired by the one in this post.  Call it a remix of sorts, or when you tweak an outfit for "autumn" in Los Angeles and beach-like temps in the low 80′s. We are so spoiled here! Mel and I spent our Sunday in typical fashion by hitting up the Long Beach Antique Market where I scored two vintage, gold framed mirrors that will soon adorn one of my naked bedroom walls. I'll post photos when my eclectic wall is complete.

In search of some new music? Do yourself a favor and have a listen to "Midnight City 2″ by M83. SO GOOD.
xx, becs