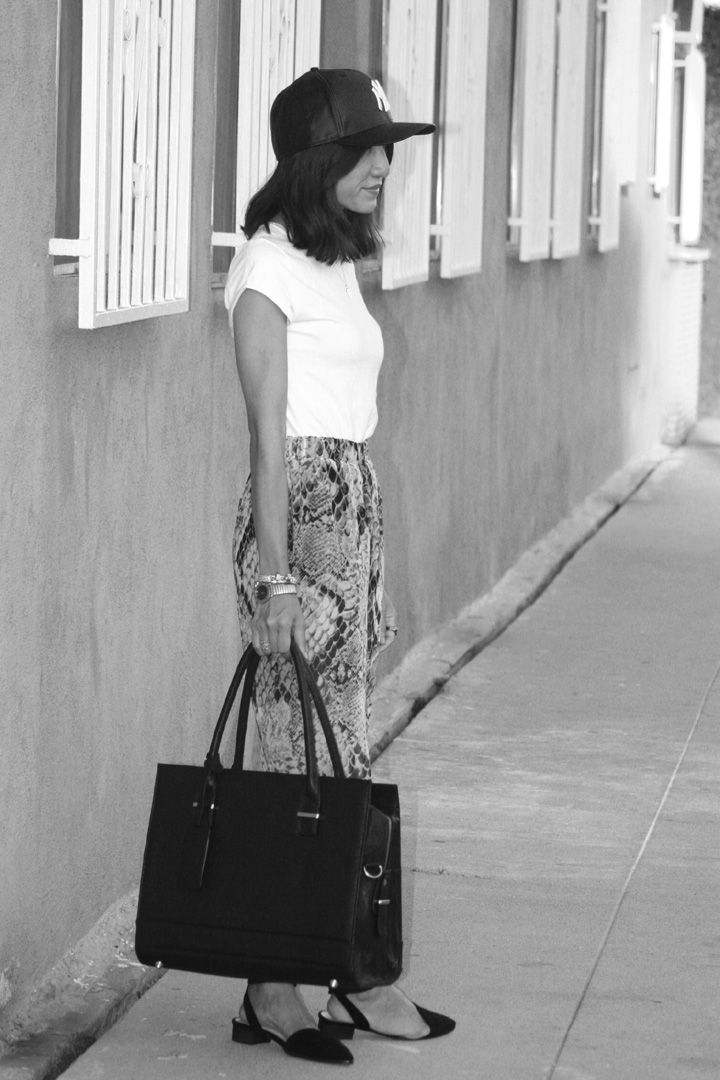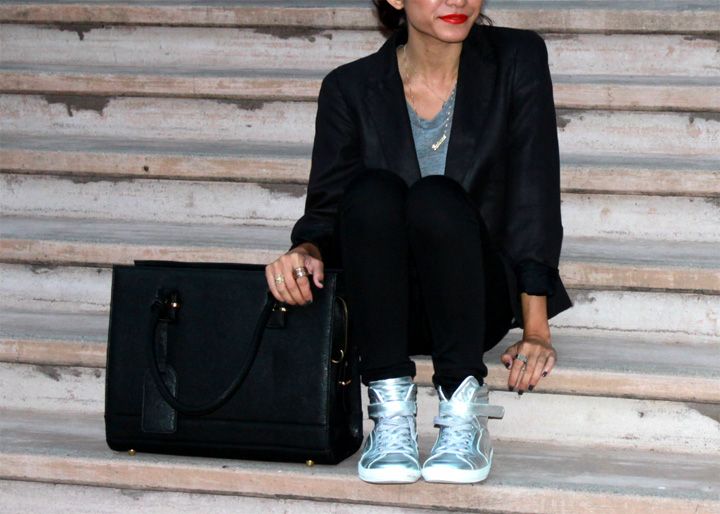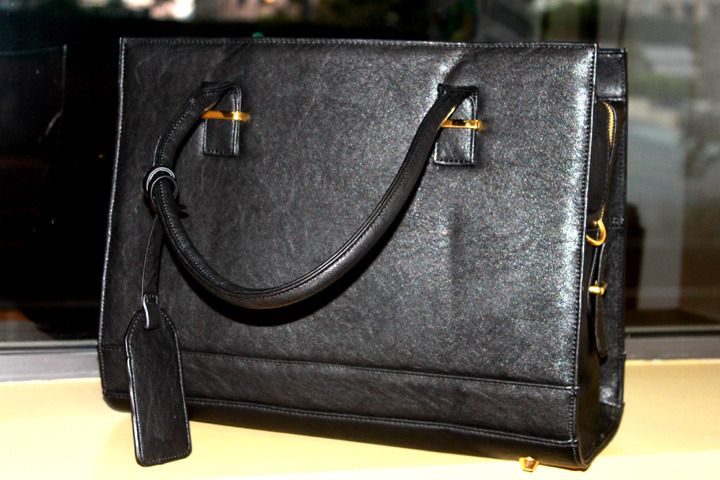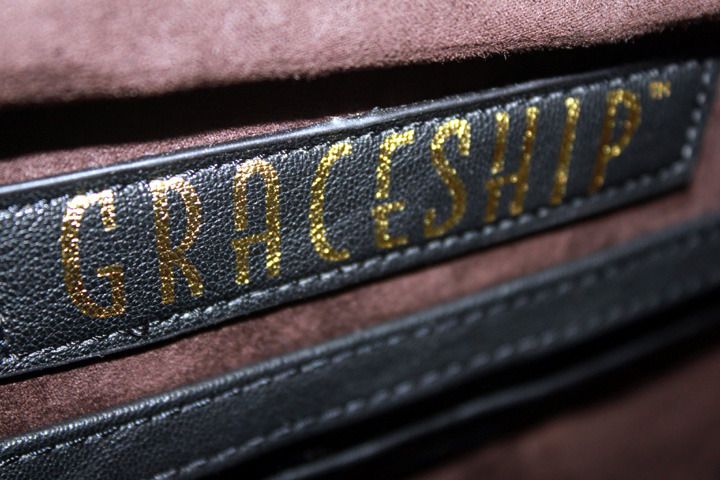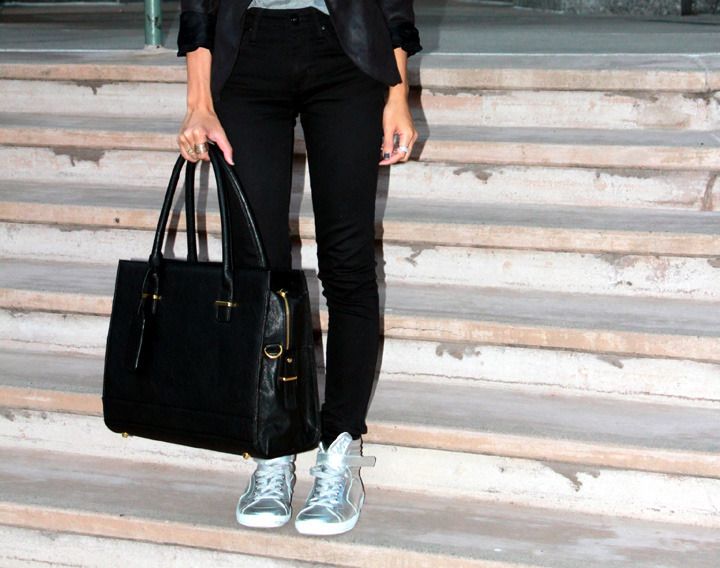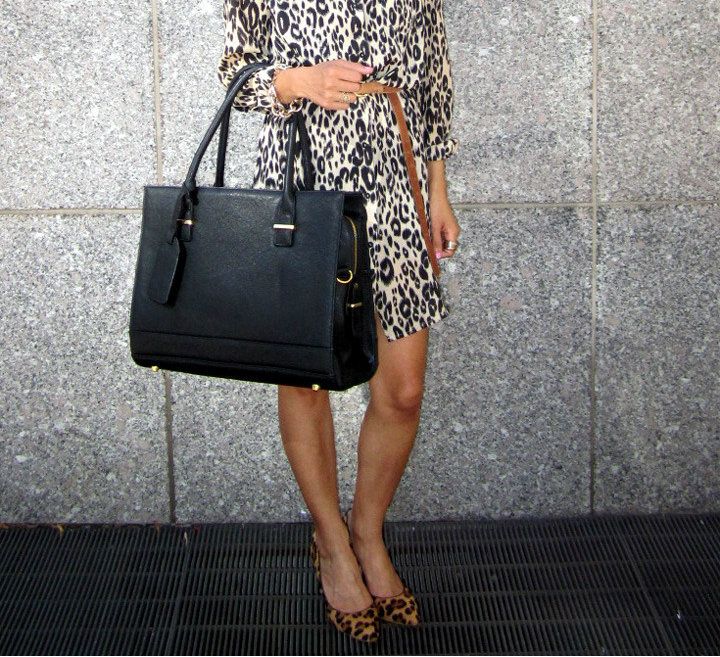 gifted GRACESHIP New York bag
THANKS to GRACESHIP, my life has been made 100 x  easier with this amazing carry-all bag! Born and raised close to NYC, I'm glad to have a little slice of New York with me (LITERALLY because that's the name of this bag) wherever I am in Los Angeles. I've been taking my new sidekick EVERYWHERE lately — from the office to weekend excursions.
What I just might love more than the classic exterior style — with the perfect amount of gold hardware — is the super soft suede-like interior with multiple pockets AND a cushioned compartment for my laptop (INTERIOR PHOTO). Usually end up carrying a ton of crap stuff with me wherever I go which is why I appreciate the smart design of this bag. PLUS, the compartments and pockets help keep all my crap stuff really organized so I can actually find my keys without digging for them. I'm all about the small daily victories!
outfit 1:  Mango t-shirt, Stylestalker snakeskin pants, Pixie Market flats, New Era cap
outfit 2:  Zara blazer, American Apparel t-shirt, Pierre Hardy metallic high-top sneakers
outfit 3:  H&M shirt dress, Anne Klein leopard shoes
outfit 4:  Zara shirt, pants and shoes
xx, becs