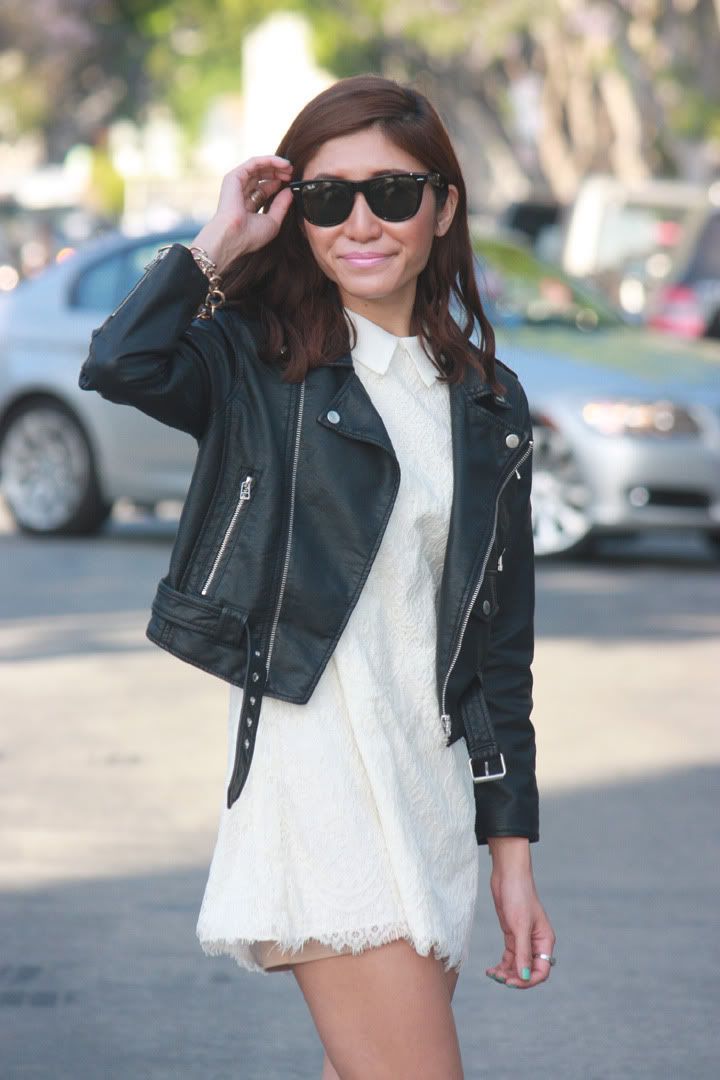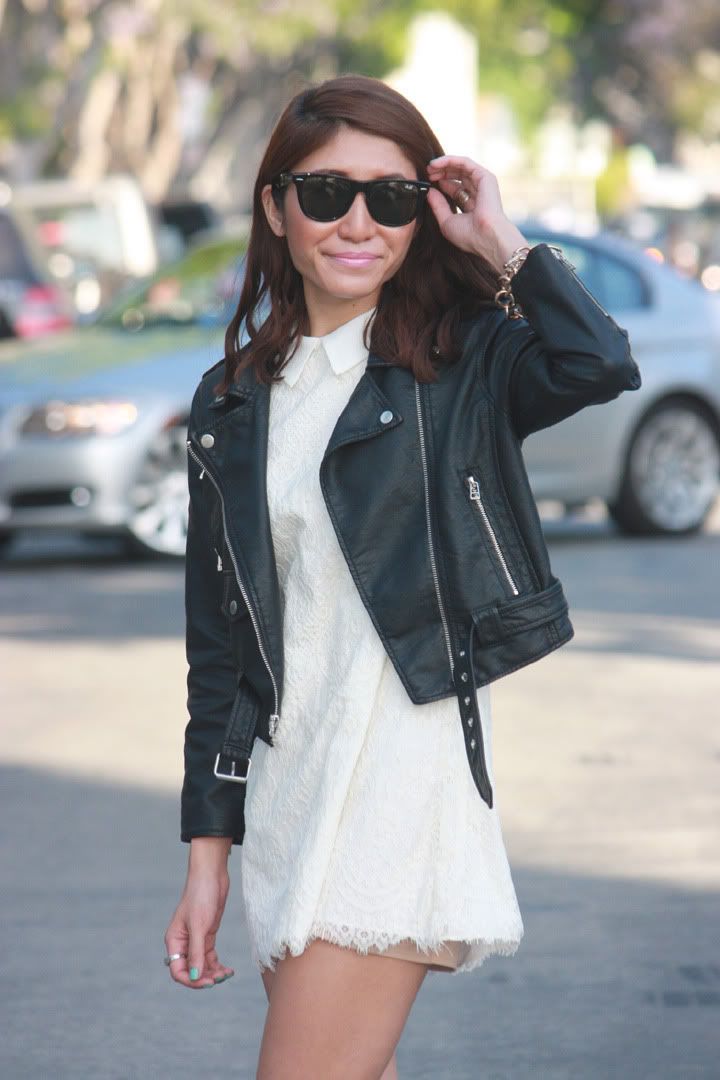 Record dress via Pixie Market (sold out) | Moto Zip Crop Jacket via Nasty Gal | Ray Ban Oversized Wayfarers via Shopbop

SHORT hemlines usually call for some overcompensating elsewhere so I covered up in my new cropped moto leather jacket. It's the perfect outer layer for Los Angeles mornings and nights that start and end a bit chillier than mid-day weather. Among the things I miss most about living in the northeast, especially in the summer? Those consistently humid nights!
Wishing you a great rest of the week!
xx, becs