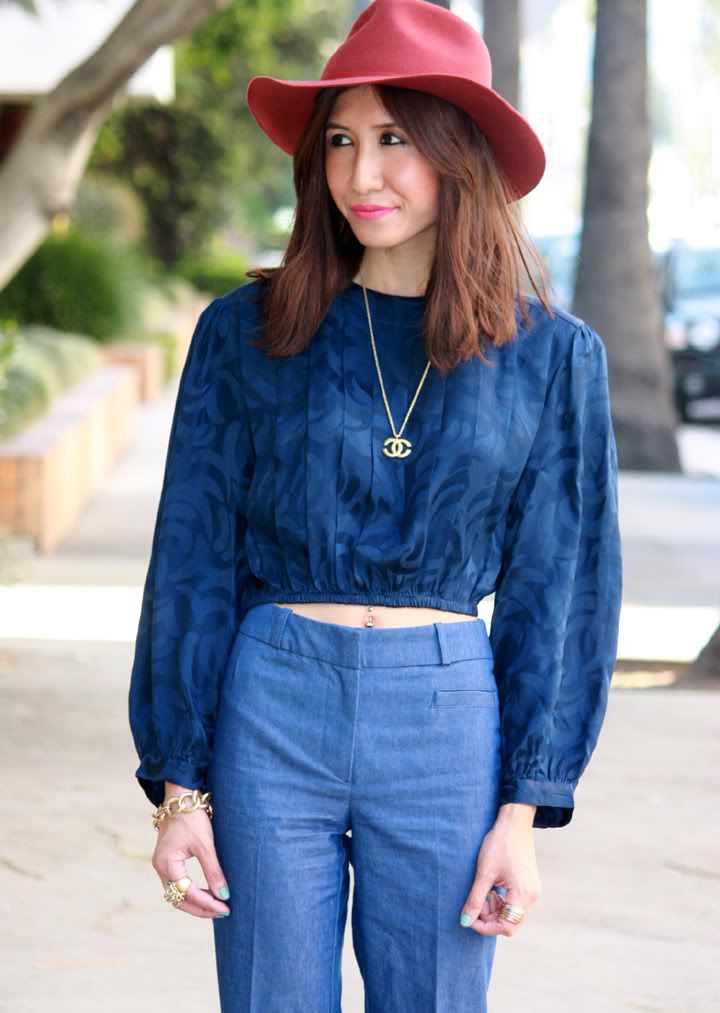 California Select vintage top via American Apparel | H&M pants | Madewell hat
THE AVERAGE woman will change her hairstyle 104 times in her life. Supremely confident I'm on track to exceed this figure after killing off my slowly dying perm for good (R.I.P. damaged hair) and now embracing straight and short locks. Sounds high at first BUT we're women — we enjoy evolving, re-inventing ourselves, spicing up things… and most importantly, taking chances.
Sure, they're temporary chances and risks because after all, hair ALWAYS grows back. That's the great thing about hair — it's universally and perpetually forgiving. You always have the extravagance of second, third and fourth chances to get it right.
Conclusion? So far, my hair is the most exciting relationship I've ever been in. [SAD FACE] And yes, even though short, it still keeps me warm at night! Ba-dum PSHH. [SAD FACE #2]
xx, becs