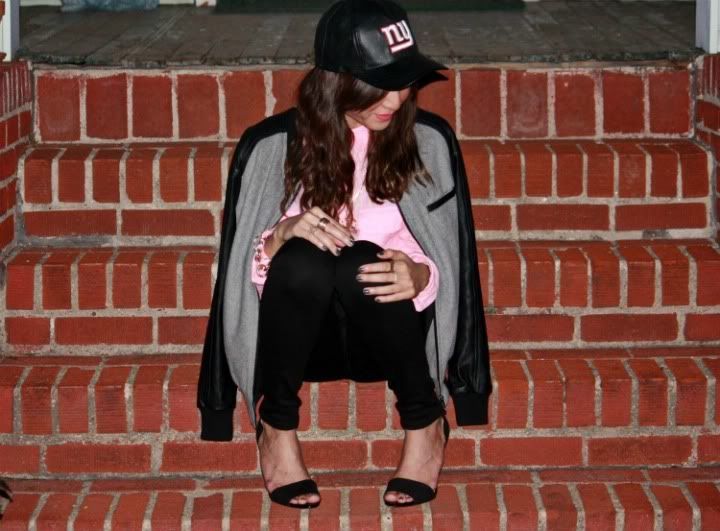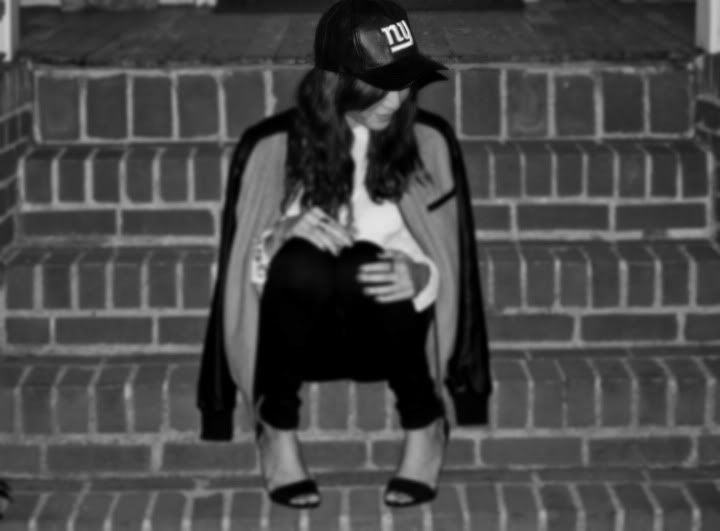 APOLOGIES for the blatant crotch shot AND mini absence! Over the past several days, I've been home on the east coast, soaking up mom's home cooked meals, catching up on my zzz's and basking in the satisfaction of doing next to NOTHING without feeling any guilt whatsoever. Kind of amazing how you're able to still feel fulfilled after 15 hours of genuine unproductivity.
For a little while now, I've been searching around the interwebs for a leather baseball cap without any luck. The closest I had come to finding one was this FAUX leather cap from H&M — likely to be available in the U.S. soon. So I was beyond excited when my snooping around paid off and found my dad's collection of around 30 baseball caps — including this 100% leather NY Giants cap. CHA-CHING! Ended up snagging two other caps, both vintage-looking with NY and Adidas logos, that will be returning with me to Los Angeles. THANKS DAD!
Making my way back to LA in a few days, so until then, hope you have a great week!
xx, becs