While I was away on my east coast vacay, I was excited to learn that Style with Benefits had been selected for this past week's IFB Links à la Mode.  Thanks again to my friend Dan who compiled the stylish Father's Day Gift Guide.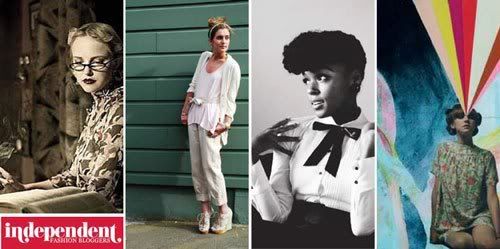 You, Only Better
Edited by: Ann Colville Somma of Holier than Now
It's a strange culture we live in: we're always told Just be yourself!, yet the bestseller list is chock-full of self-help books and memoirs depicting radical change. Finding the balance between total transformation and chilling in our pajamas is difficult, but that's why I love the blogosphere. Here, inspiration is served up one manageable bite at a time. Want to save the world? Start with vintage beachwear – the purchase benefits disaster victims. Hoping your man evolves into a sharp-dressed diaper-changer? Let's begin with a chic- and sustainable- Dad's day gift. Looking for your dream job? Take baby steps by revamping your work wardrobe and taking notes from inspiring entrepreneurs.
Links à la Mode: June 17th
++++++++++++++
Thanks so much, IFB!
I have a ton of catching up to do and promise to visit your blogs this week.  Appreciate everyone for continuing to stop by here even when I was away!
xo, Becs
Twitter | Bloglovin | Chicisimo | IFB | Chictopia | Lookbook.nu | Weardrobe