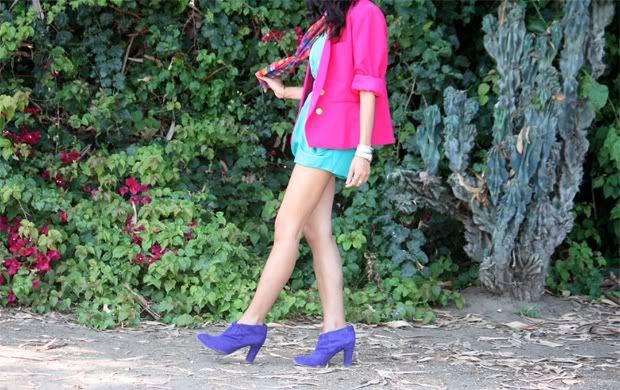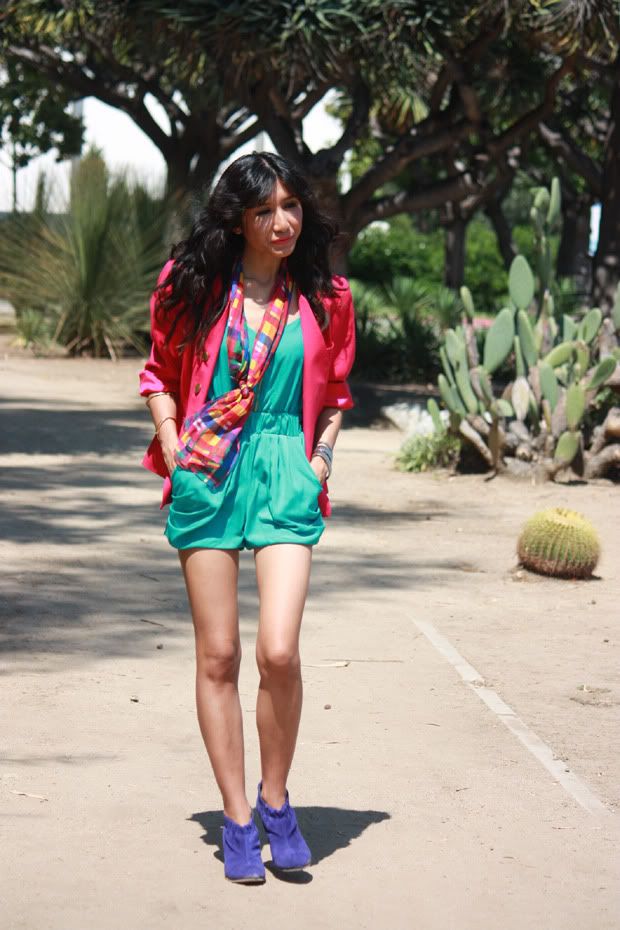 Lucca Couture romper. L.A.Vintage Exchange blazer. mom's vintage scarf. Sam Edelman Simone booties via Endless.com
Ever notice the order you dress yourself? Do you usually decide that you want to wear a certain shirt first and then pick your pants, or do you commit to your favorite pair of jeans and then figure out your top business? Pretty sure my thought process for this look last weekend went like this:
teal romper… because I haven't worn it since my vacay in Hong Kong
::
::
V
vintage blazer… because I had paired my hot pink Dolce Vita wedges with the romper in Hong Kong and dug the color combo
::
::
V
Sam Edelman booties… because at this point, I had committed to color blocking and wanted to add a third color
::
::
V
mom's vintage scarf… because I had to tie everything together!
And there you have it, the dissection of how my brain works in the morning, as I stare blankly into my closet. Only this time, the process was organic and quick once I knew I was heading in the bold color blocking direction.

Thoughts on color blocking? Still into it or over it?
XxX
becs