Among the many highlights of my WWDMAGIC experience with the Teen Vogue Blogger Lounge was visiting the BB Dakota booth and getting a sneak preview of the brand's upcoming summer and fall 2011 collections. Full of vibrant colors, great prints and flirty pieces, the summer 2011 collection has me craving warm temps again.  (Los Angeles is finally experiencing chilly, winter-like weather.)   My personal favorites in the fall 2011 line include chic capes and a fabulous gray wrap  (seen near the bottom of this post).  So feast your eyes on the upcoming collections and start making your shopping wishlist.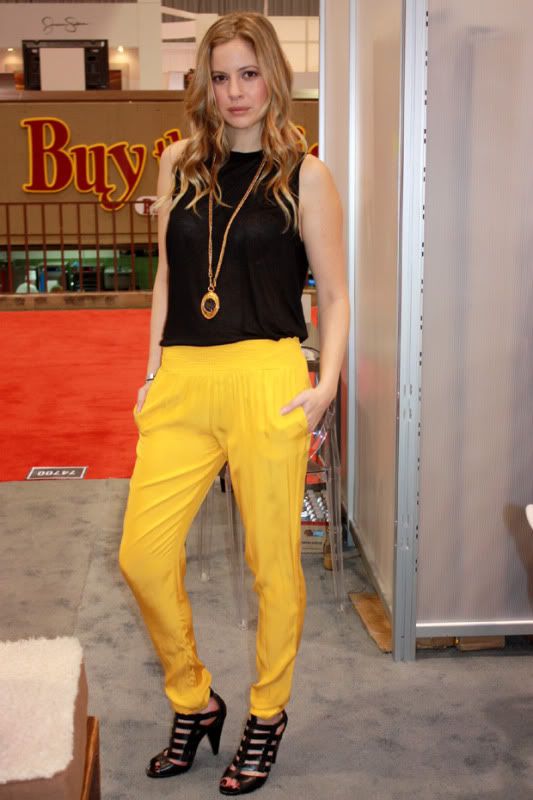 LOVE the mango color pants (yellow will be a popular summer color) with the top that features a surprise slit opening in the back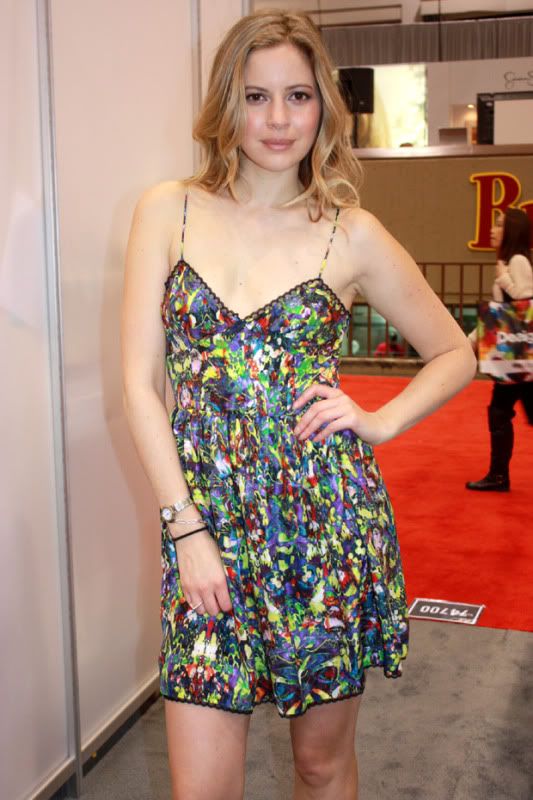 this flirty number is another favorite from the summer line; BB Dakota will also have pants in the same print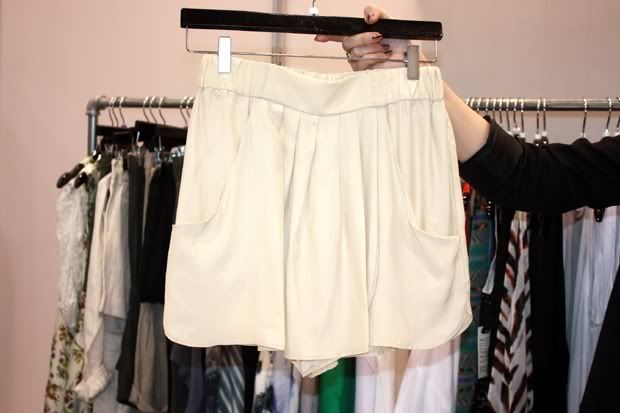 versatile shorts that can easily be dressed up with a pair of heels; also seen below in black with a sparkly top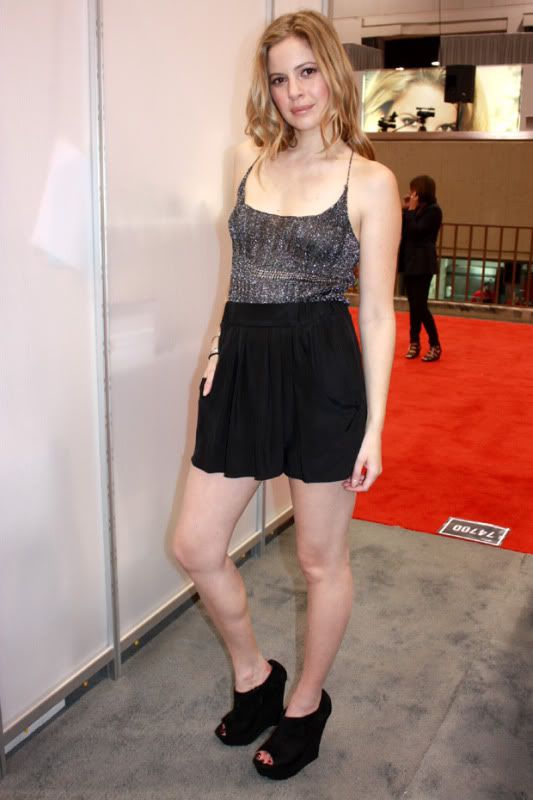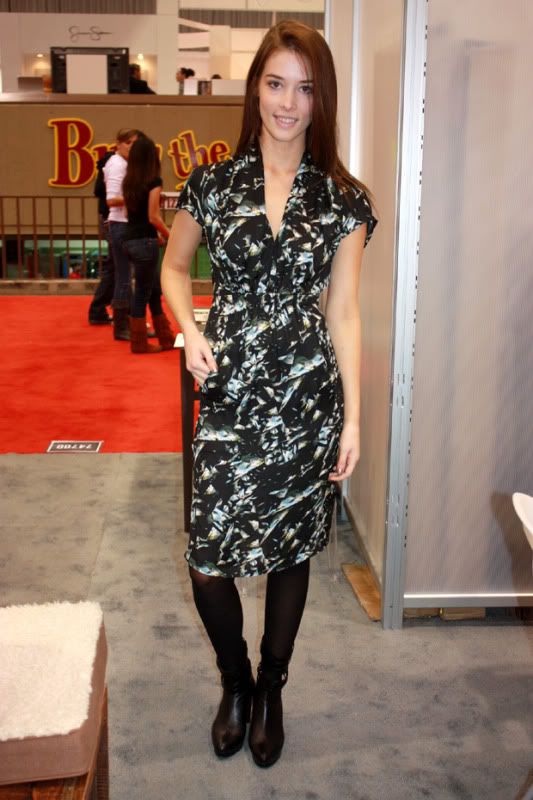 another great print dress that can be taken from work to a dinner date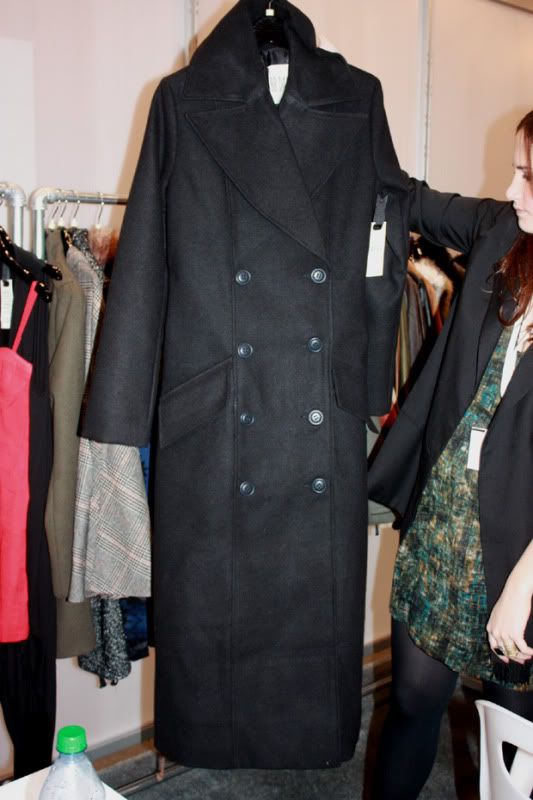 can't beat a classic long wool coat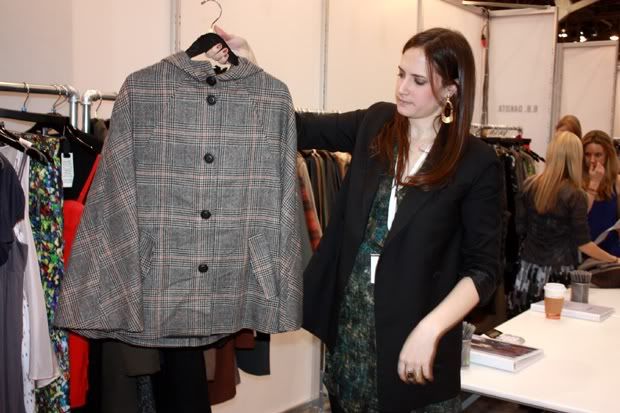 capes are here to stay; love this plaid hooded one
more great staples
love surprise back details like this back lace-up dress

an over-sized cozy sweater would look great with these print pants
chic faux fur cape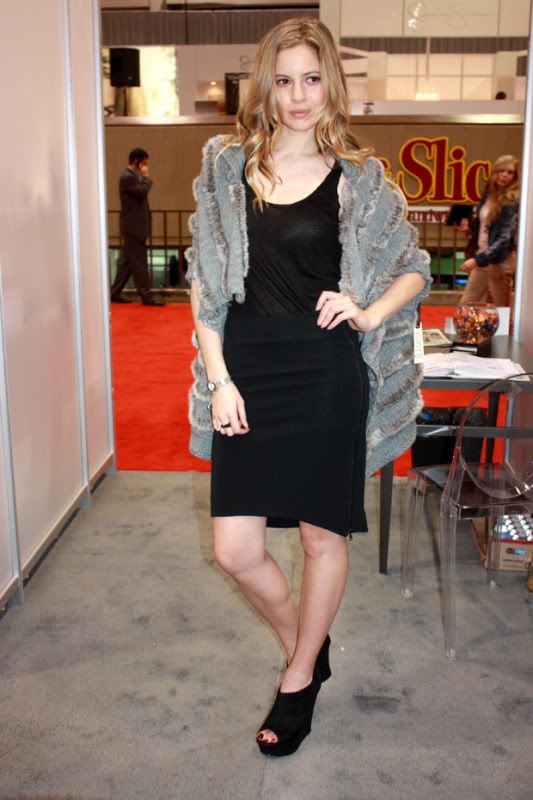 I've already added this amazing wrap to my mental shopping wishlist.
inside glimpse of BB Dakota's busy booth at WWDMAGIC
XxX
Becs